Hey Guys!!
Happy First Day of August!!!
So what I have for you today is another one brand skincare routine review. It's been a while since I've tried a one brand Korean skincare routine so I was really excited when these arrived 2 weeks ago.
Before I proceed with the review, let me I'm introduce you with the brand Aromatica, they are a Clean Beauty Korean Brand founded by Jerry Kim (CEO) to provide natural and organic products in South Korea. What I have from them is their Aloe Hy-ffective Line.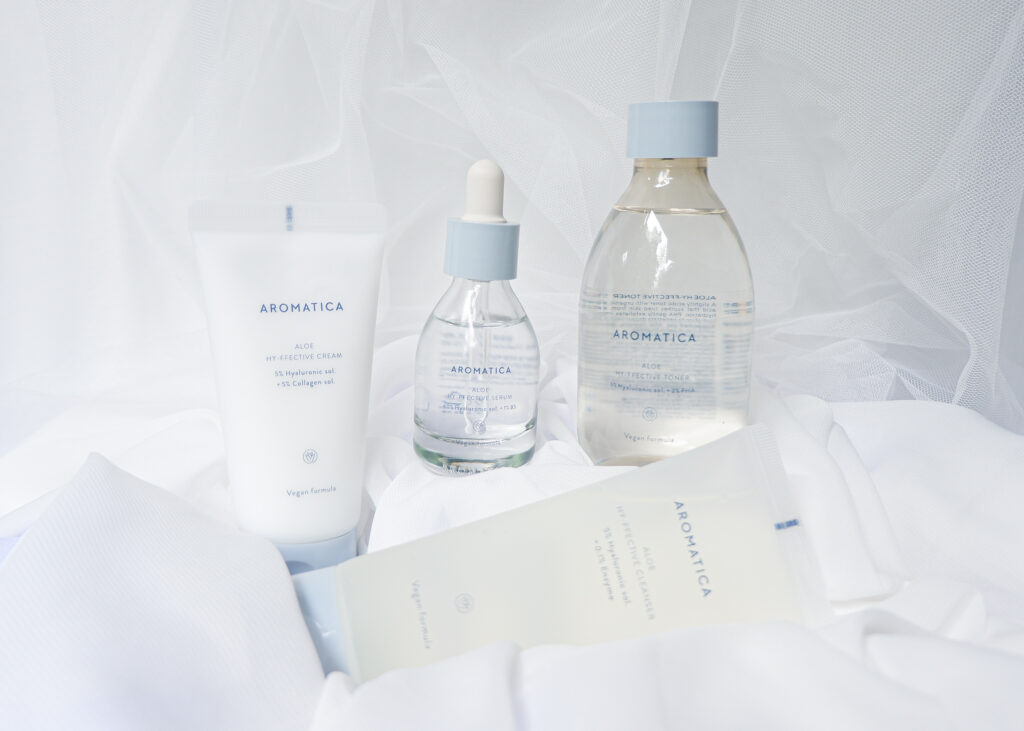 Now that I've introduced Aromatica to you, let's go to my review of the products from their Aloe Hy-ffective line, I started using them 2 weeks ago.
First up is Aromatica Aloe Hy-ffective Cleanser (5% Hyaluronic sol. + 0.1% Enzyme)
This is a non-foaming jelly cleanser that is calming and moisturizing, plus it helps remove dead skin. I was not a fan when I first used this because I like my 2nd cleanse foamy, but I was really surprised how this left my skin super clean without that tight dry skin feeling that I experience from other cleansers, perfect for those who have super sensitive skin!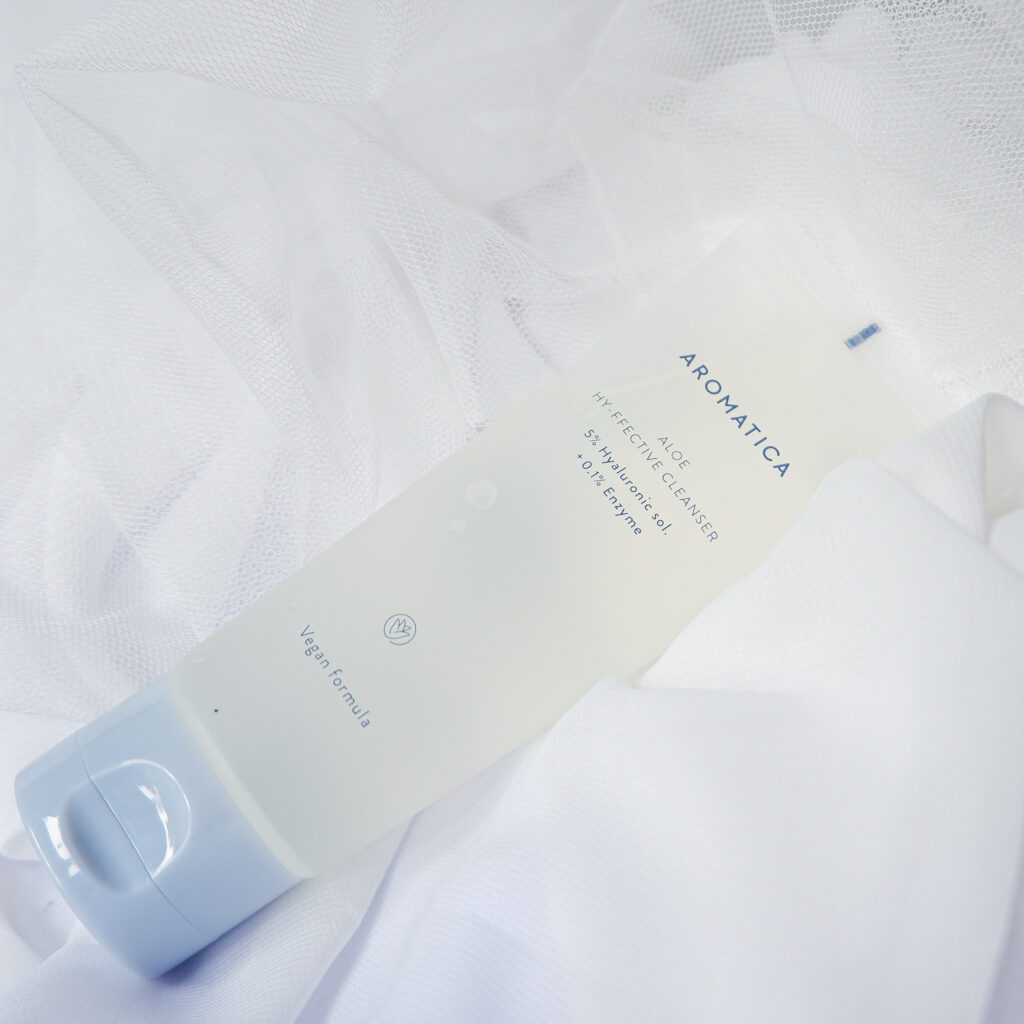 Next up is the Aromatica Hy-ffective Toner (5% Hyaluronic sol. +2% PHA)
This is a slightly acidic toner that gently expoliates while calming the skin, the PHA level is safe for those who have sensitive and fragile skin like mine. This is an okay toner for me, it does the job of cleaning out the pores and preping the skin for the moisturising steps.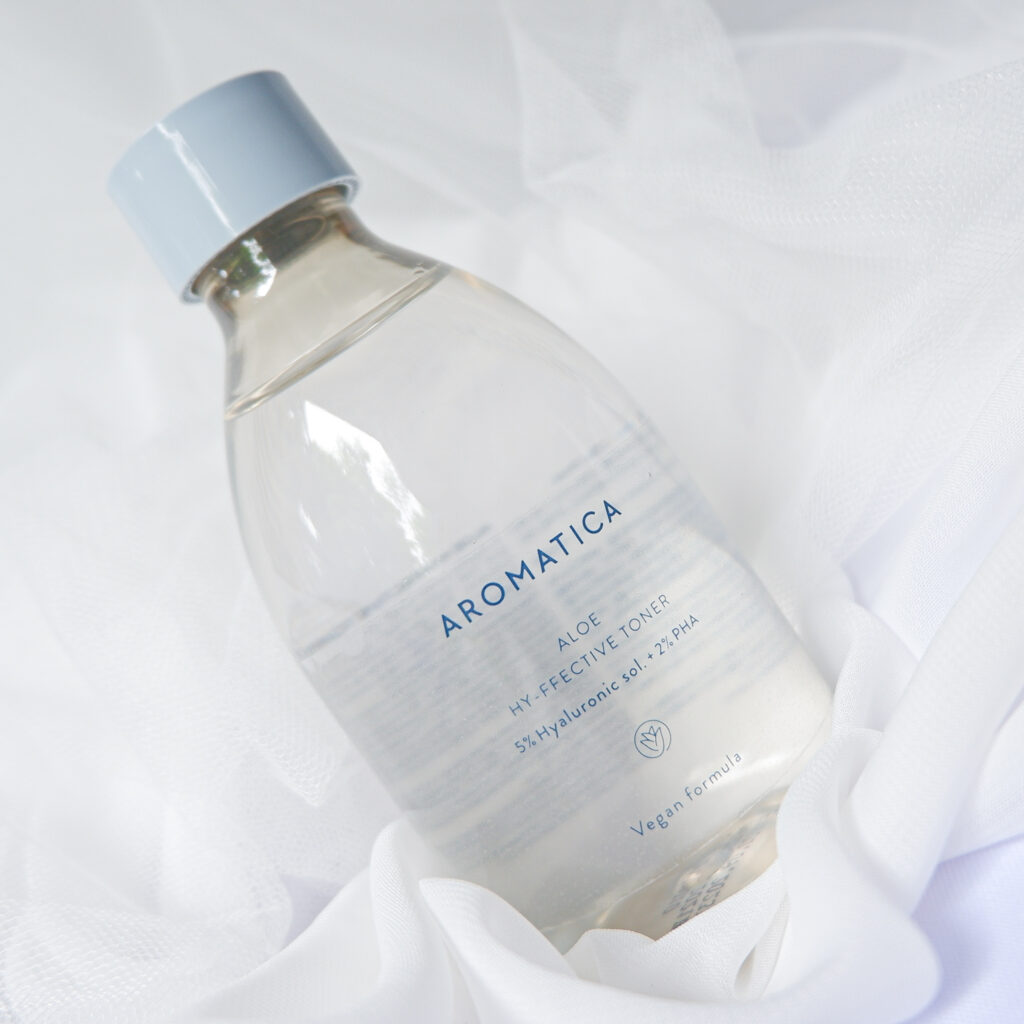 .
Third product is Aromatica Aloe Hy-ffective Serum (40% Hyaluronic sol. +1% Panthenol/B5)
It's a concentrated moisturizing serum that helps build a hydrated skin barrier. This is actually my fave product from this routine, super hydrating but not sticky at all, I usually stop after this step on my day routine, because it's light so it's the perfect moisturizer under my spf and mask.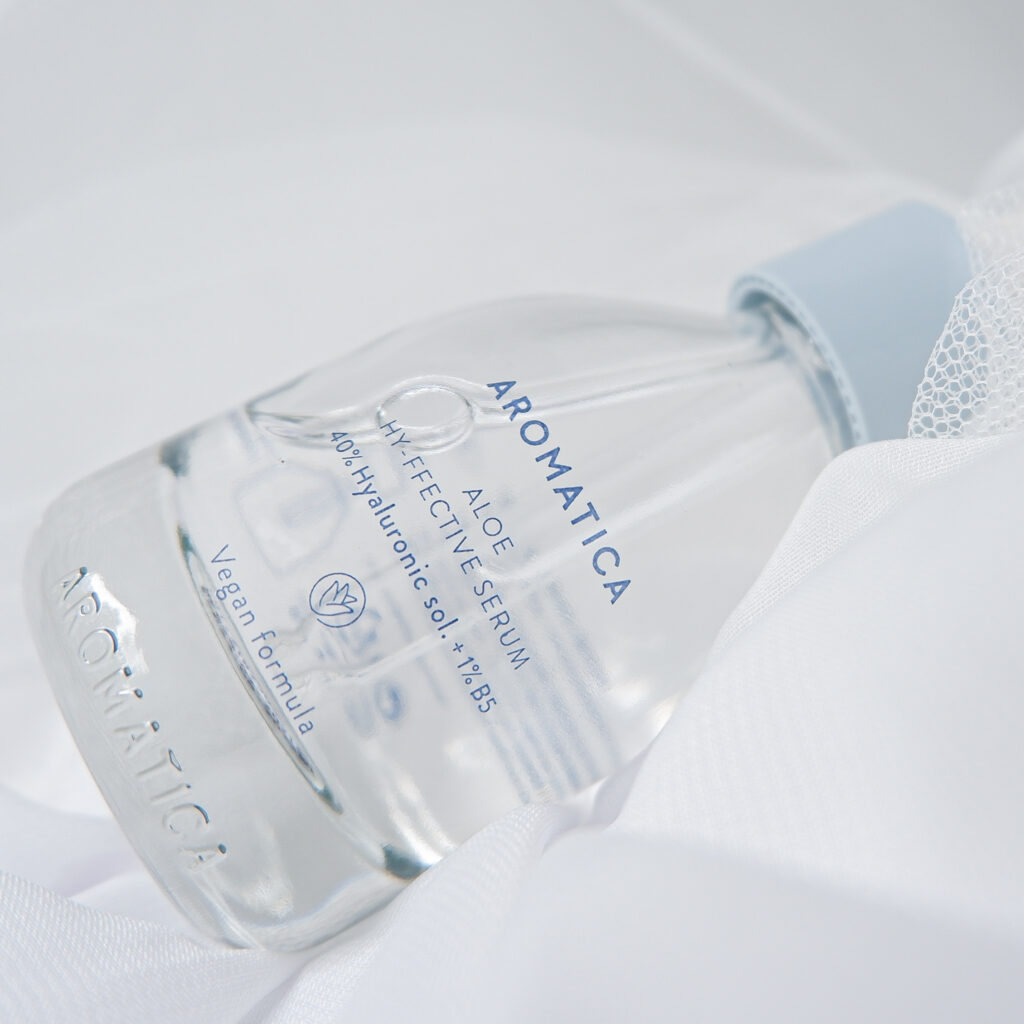 Last but not the least is the Aromatica Aloe Hy-ffective Cream (5% Hyaluronic sol. + 5% Collagen sol.)
This is a rich firming collagen cream that also moisturize and calms the skin. I love using this as my final skincare step before I sleep, because this helps my skin be hydrated and calm when I wake up.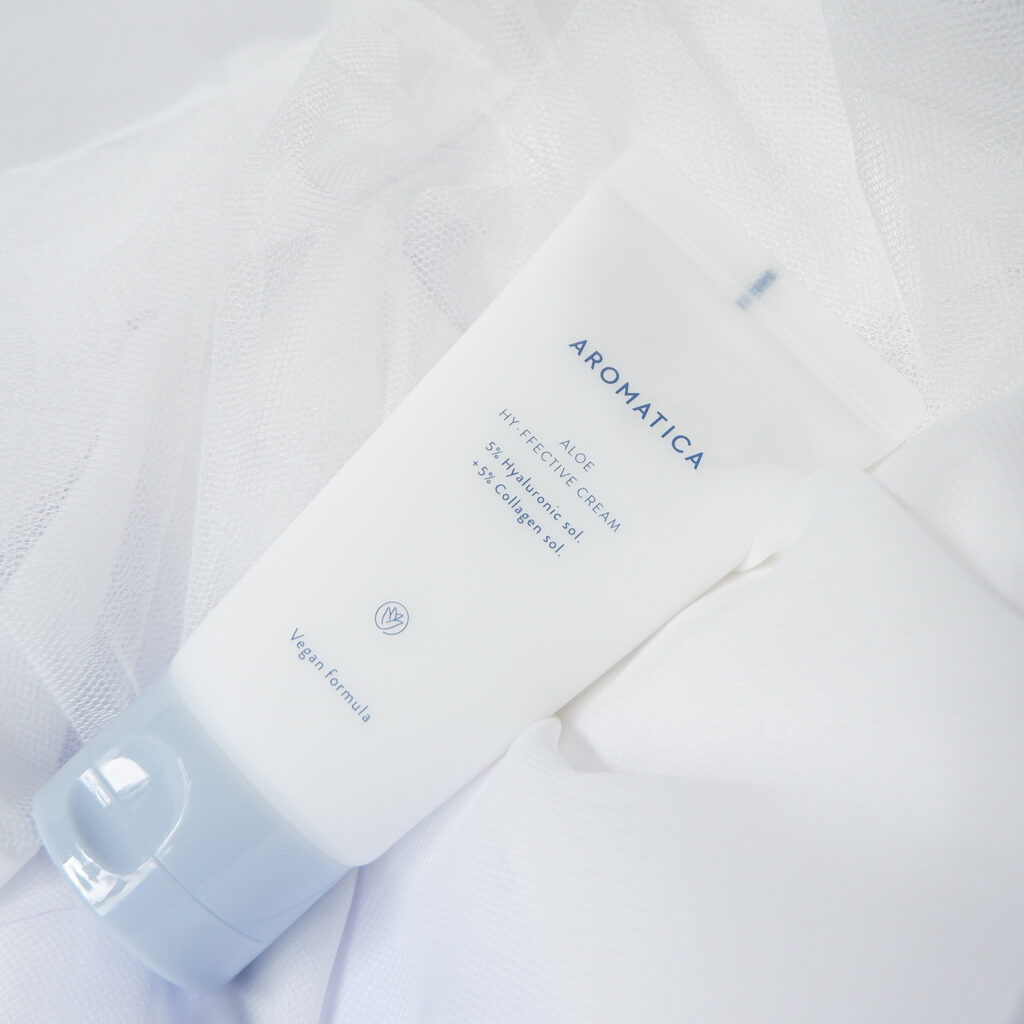 And that's all the products in Aromatica's Aloe Hy-ffective Line. All in all I really enjoy using every single product from the line, and what's really nice is that it worked well with my sensitive skin especially the serum (definitely my fave!). I'll definitely continue using everything until they're empty because a whole one brand routine that works really well with my skin is hard to find.
Oh before I end this review, another thing that I really love about the brand Aromatica is their packaging, they're upcycled from 100% sugarcane byproducts, so everything is biodegradable, tree-free, eco-friendly paper. This brand is not only good for the skin, it's environment friendly too!!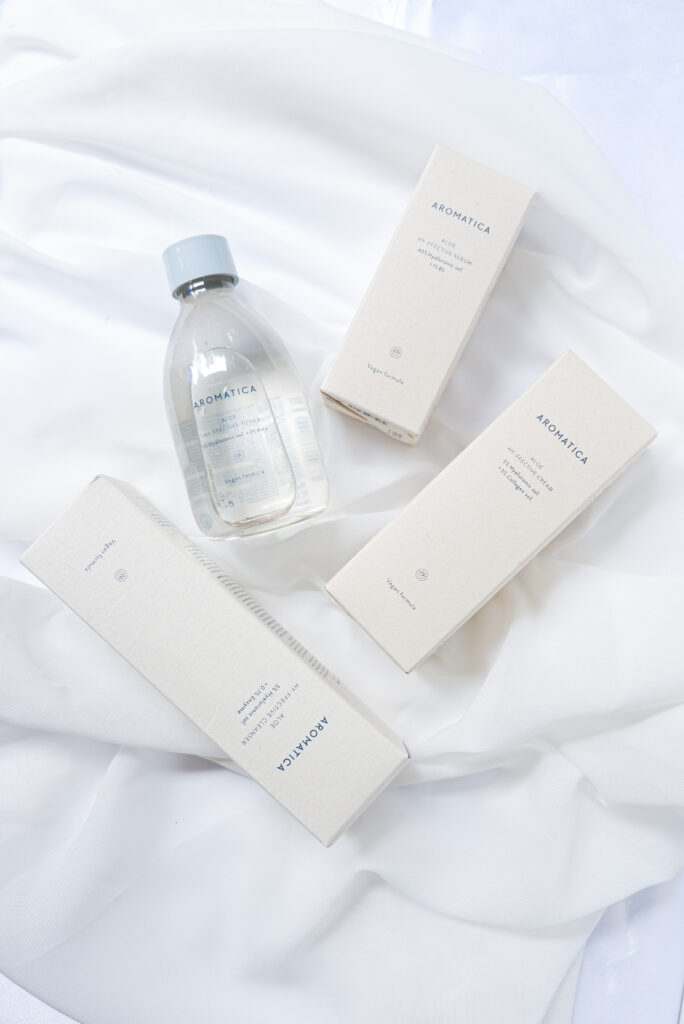 And that's it for this review.
If you have sensitive skin and you're having a problem searching for products that will work for you, I recommend that you give this line a try, you can check it out in this link:
'til next time!!
XoXo,
Paula