Hey guys!!
Happy Wednesday!
Because it's currently summer here in the Philippines, let me have a quick talk about the one must have skincare product this season, sunscreen!!
Sharing with you some of my current favorite Korean Sunscreen and why you should give them a try.
First up is the SKIN1004 Madagascar Centella Hyalu-Cica Water-Fit Sun Serum SPF50+ PA++++ in 50ml pump tube is a non-nano chemical sunscreen that blocks UV rays, while simultaneously hydrating the skin.
This contains a unique combination of Centella Asiatica Extract and Hyaluronic Acid that simultaneously heals and hydrates the skin.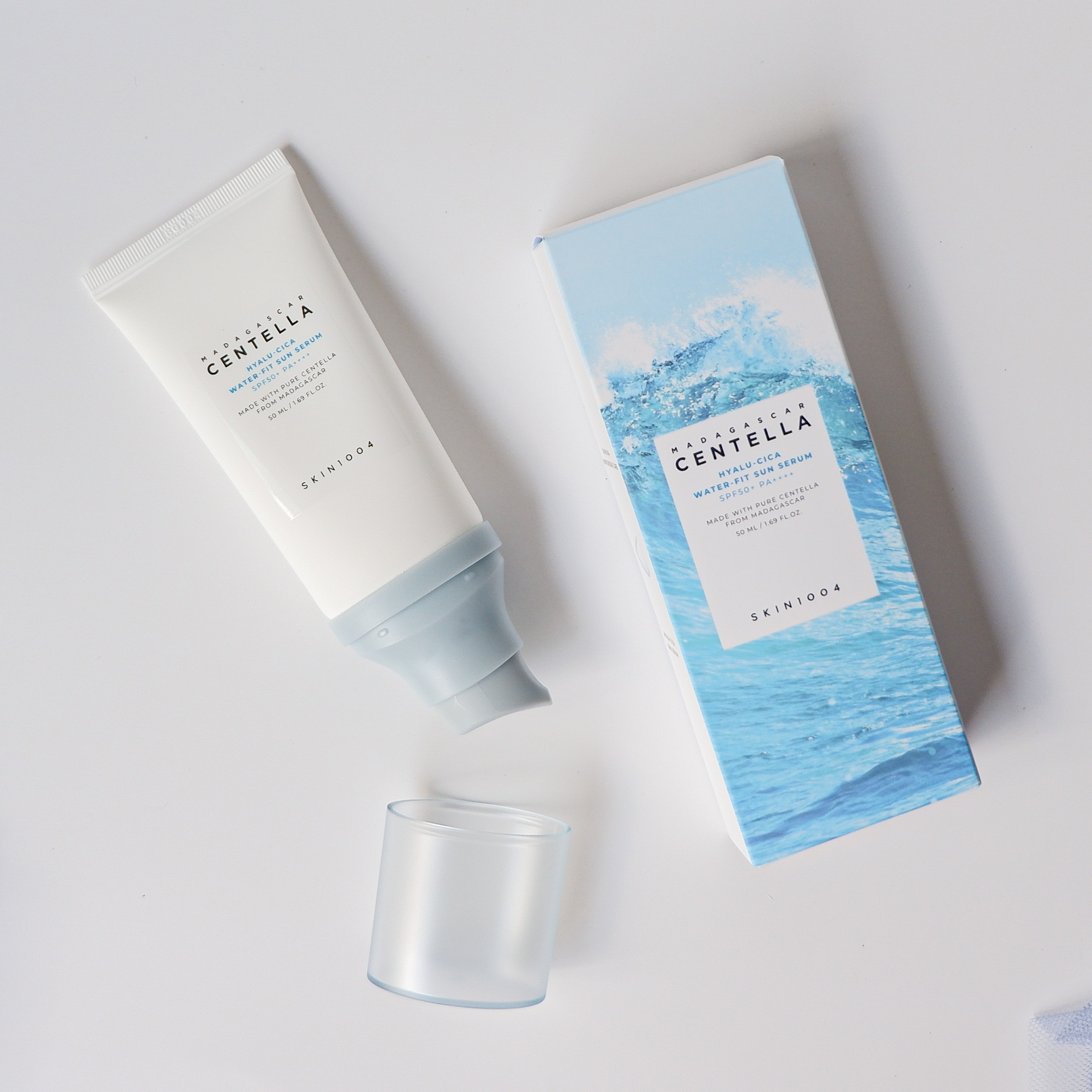 This is a lightweight and scentless serum type sunscreen that gets absorbed by the skin easily and dries down to a dewy finish. I really like this because it worked so well on my skin. I'm really picky when it comes to the sun protection products that I use on my face because most of them caused my skin to breakout, and this is one of the few that didn't do that, plus it doesn't have any whitecast at all! I don't recommend using this under makeup because I noticed that it affects the longevity of my base maybe because of its dewy texture. I like wearing this alone because of its finish, this is definitely a good daily sunscreen especially if you have dry or sensitive skin.
Next is the Isntree Hyaluronic Acid Watery Sun Gel SPF50+ PA++++.
I've been using this since September last year and I'm still in love! This is my go to sunscreen because it's easy to apply, lightweight, works so well under make up, moisturizing without being sticky, and it doesn't have any whitecast! This is a sunscreen that I always make sure I have several backups of. 😍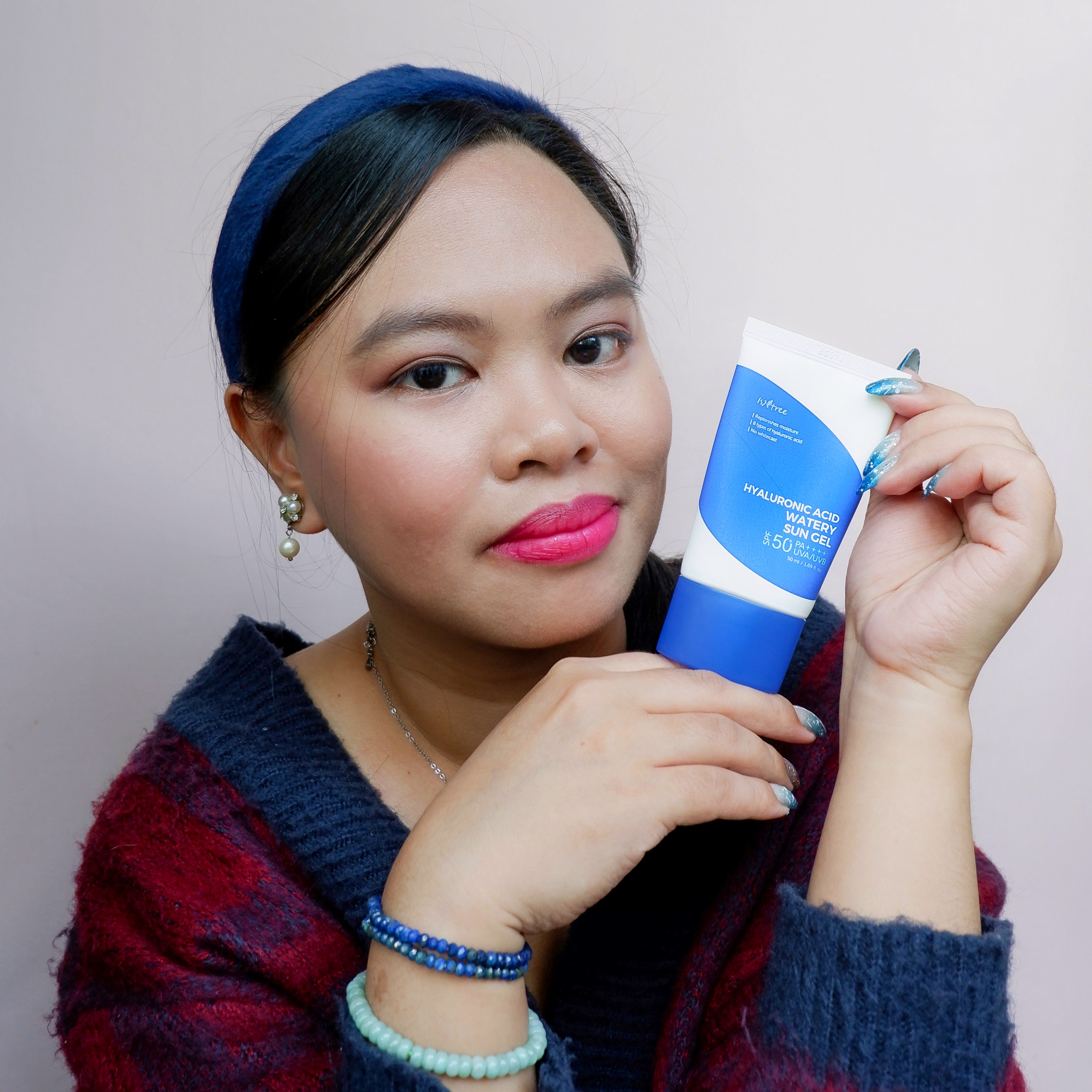 This sunscreen has also proven records over two years since its launch in 2020. It's one of Amazon's top SPF, and also 2021 Picky awards TOP sunscreen!
Third on my list is  Tocobo Bio Watery Sun Cream SPF50+ PA++++ – a very thin chemical sunscreen, doesn't have any whitecast and dries down to a dewy finish.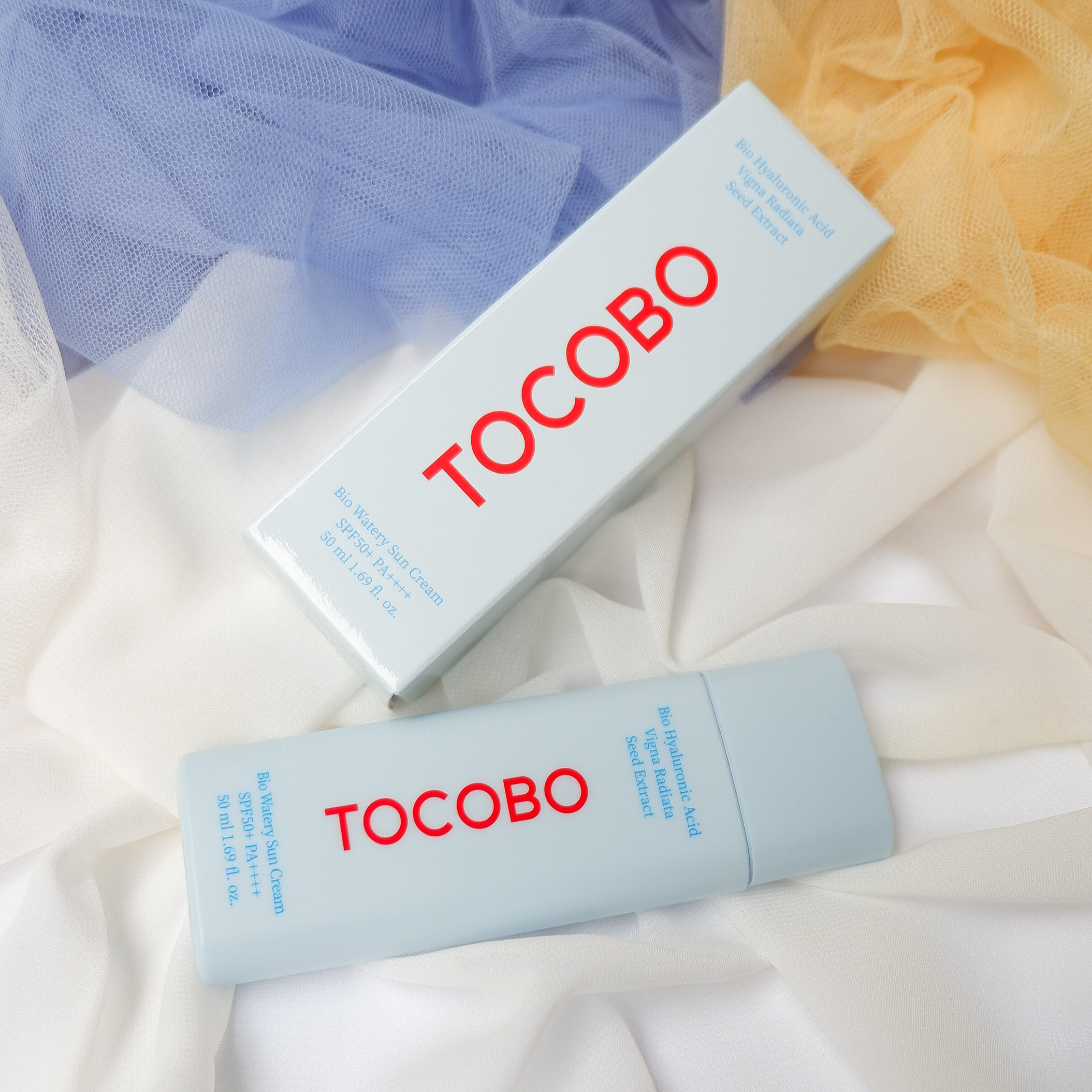 I had the chance to try this one even before it became viral, and everyone who's raving about this is not lying. I like using this as a daily sunscreen when I just stay at home and doesn't need to wear any makeup.
Fourth one is the Aestura AtoBarrier365 DermaOn Sun Cream SPF 30 PA++ this sunscreen is what I highly recommend to those who have SUPER SENSITIVE SKIN who are afraid to try the mentioned trending chemical sunscreen above.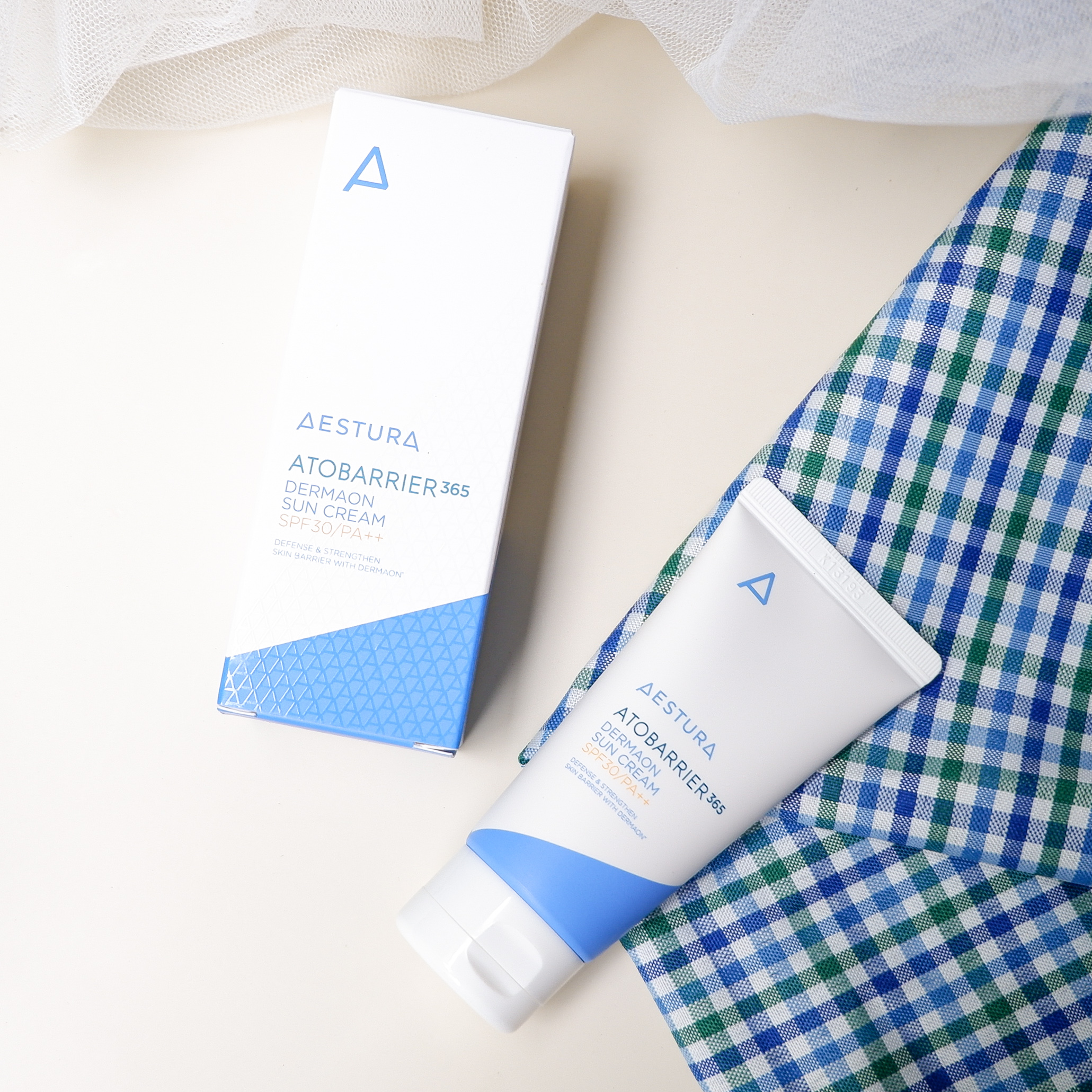 Protects the skin with a gentle, non-irritating formula. Strong, highly moisturizing, and hypoallergenic sunscreen with Dermaon ingredients to block UV rays. I use this when I need to do some quick errands outside, this has little to no whitecast so it's a winner for me! 💙
Last but not the least is the Tocobo Cotton Soft Sun Stick SPF50+ PA++++ – a chemical sunscreen in stick form, leaves a nice layer of protection without any whitecast.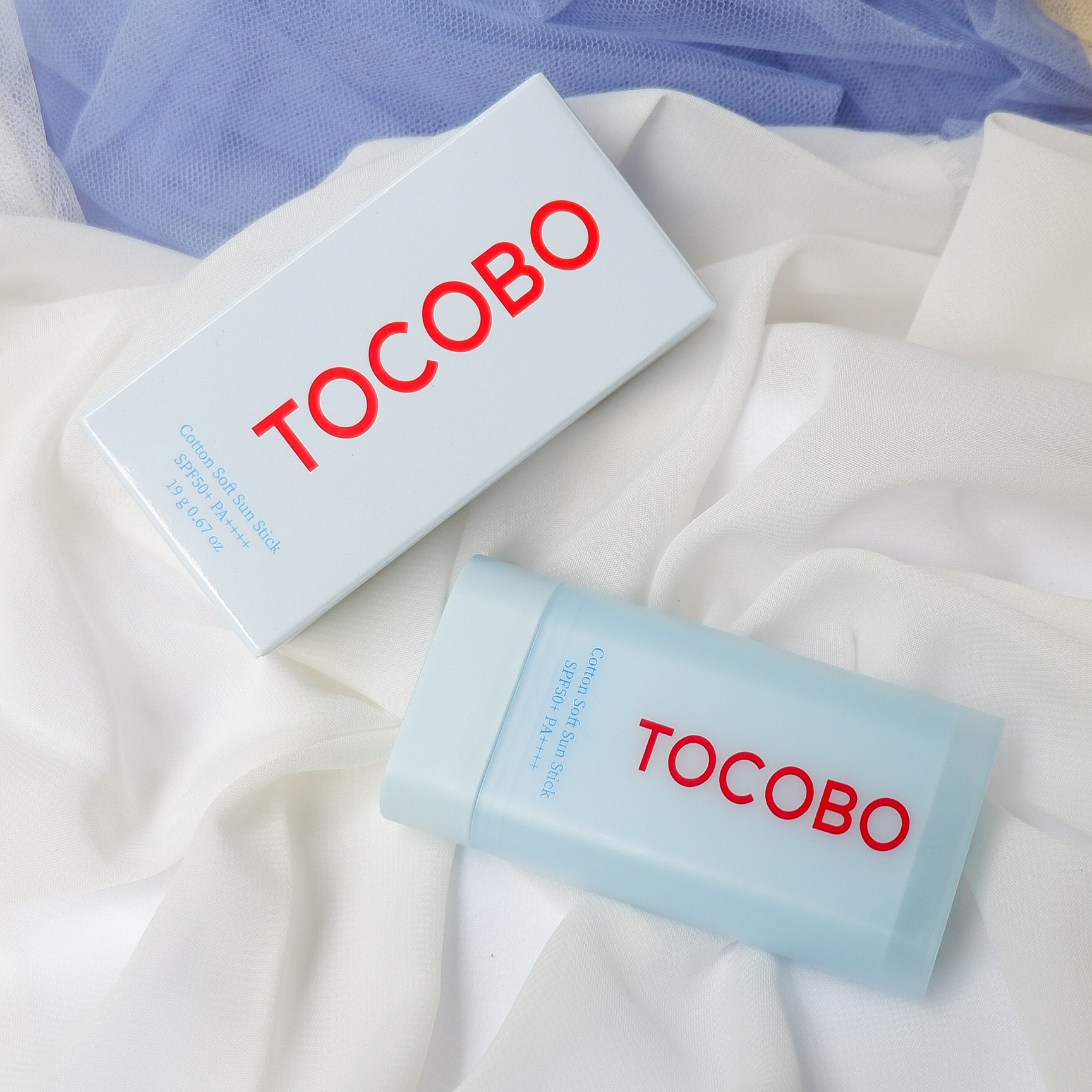 This one is perfect for reapplication even over makeup, I always have this in my bag, definitely the best sunstick that I ever tried!!
And that's it for this update.
BTW, I got everything from OLIVE YOUNG GLOBAL website, here's the link; https://global.oliveyoung.com/if/rd?su=2DEKE0MT
They have free worldwide shipping when you purchase $60 US or more, you can also use my code: HEYPAU16 upon checkout to get additional 5% off your purchase. ♥️
'til next time!
XoXo,
Paula 😉