Hey guys!
Happy Weekend!
Eight Micro, Small, and Medium-Sized Enterprises (MSMEs) were launched as the second batch of the SM Fairview StartUp Market at the mall's Lower Ground Level, Central Walk last Monday, July 17, 2023. The SM StartUp Market features businesses such as Crave Box Patisserie, Earthy Kit, The Stamp Studio, Ambi's Seaweed Chips, Cacaomistry, The Seasalt Brownie, Wick It Candles, and Gab's Happy Plant Macrame until January 31, 2024.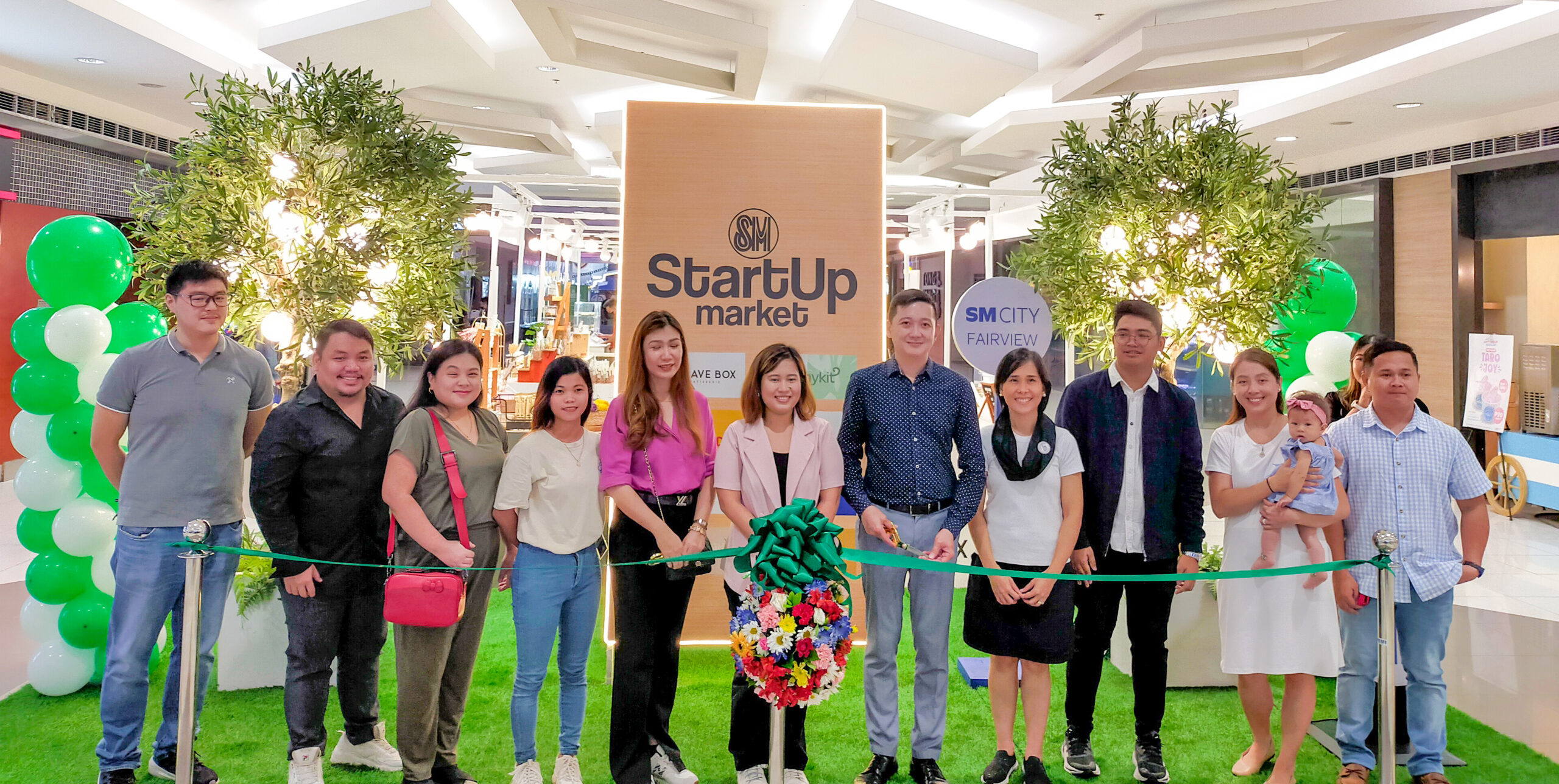 Comfort food partners
Crave Box Patisserie offers freshly baked custom-made pastries for every occasion; Ambi's Seaweed Chips specializes in homemade crispy seaweed chips; The Seasalt Brownie sells handcrafted artisanal brownies and dolce desserts made from high-quality natural ingredients; while Cacaomistry focuses on handcrafted plant-based cacao mix sourced from local farmers in Batangas and Davao.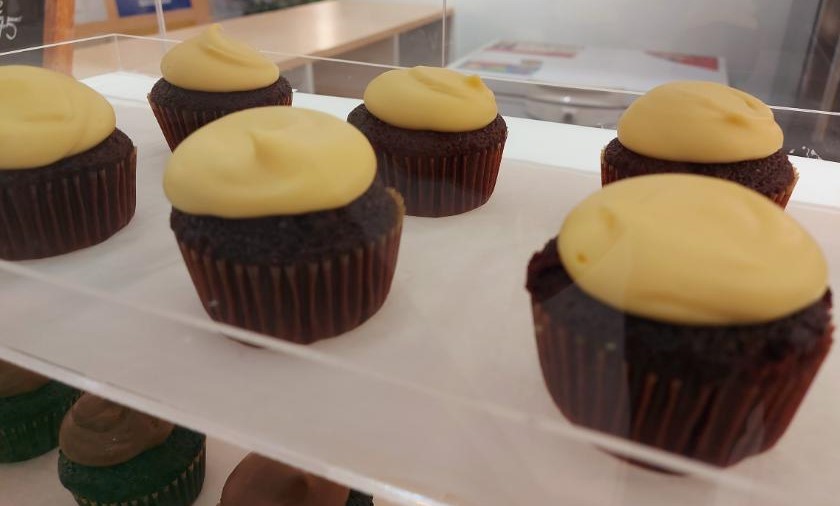 Cupcakes from Crave Box Patisserie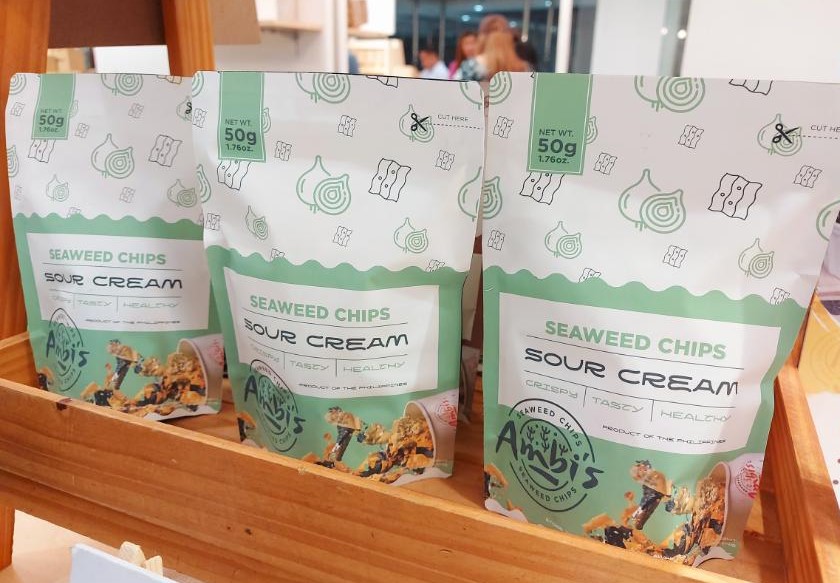 Sour cream-flavored seaweed chips from Ambi's Seaweed Chips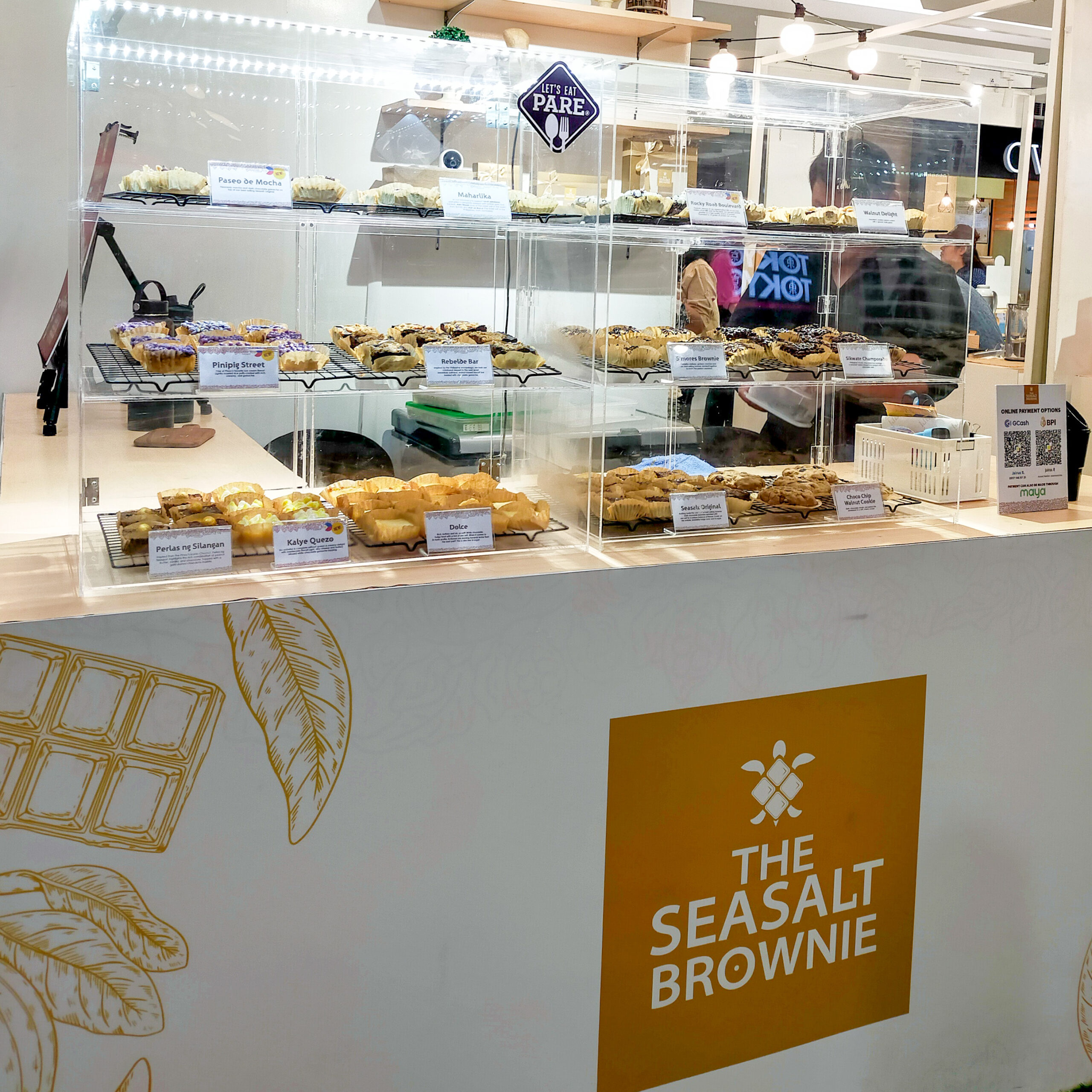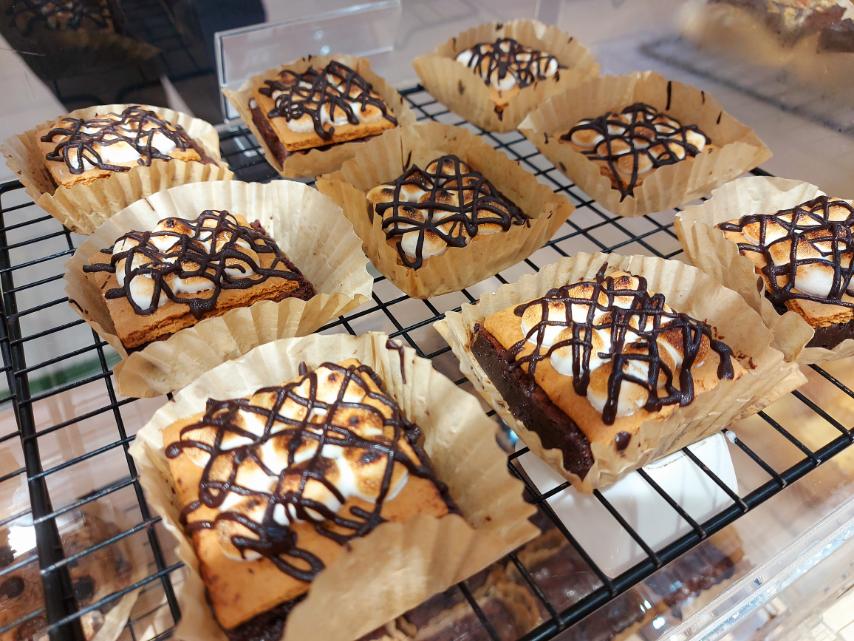 Brownies from The Seasalt Brownie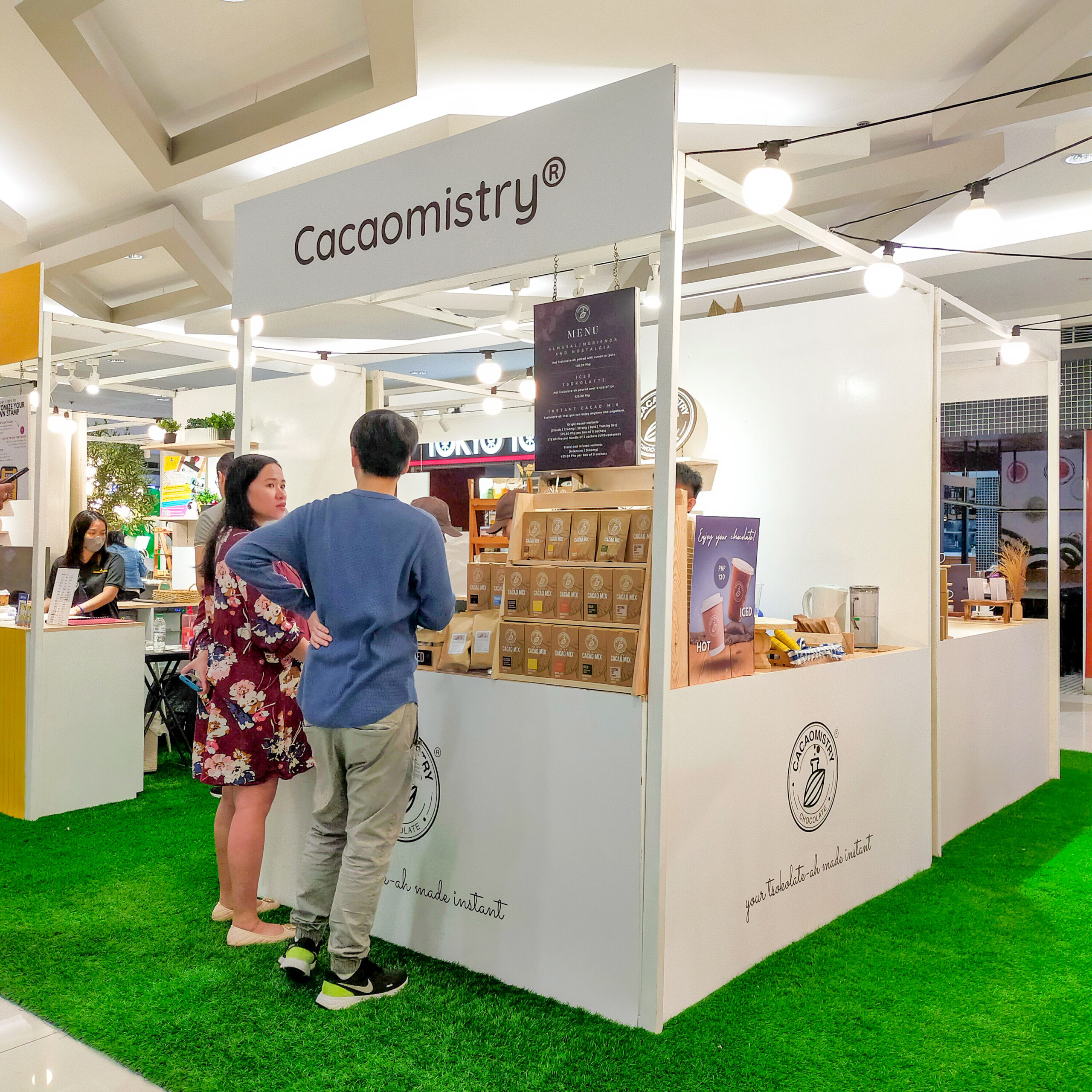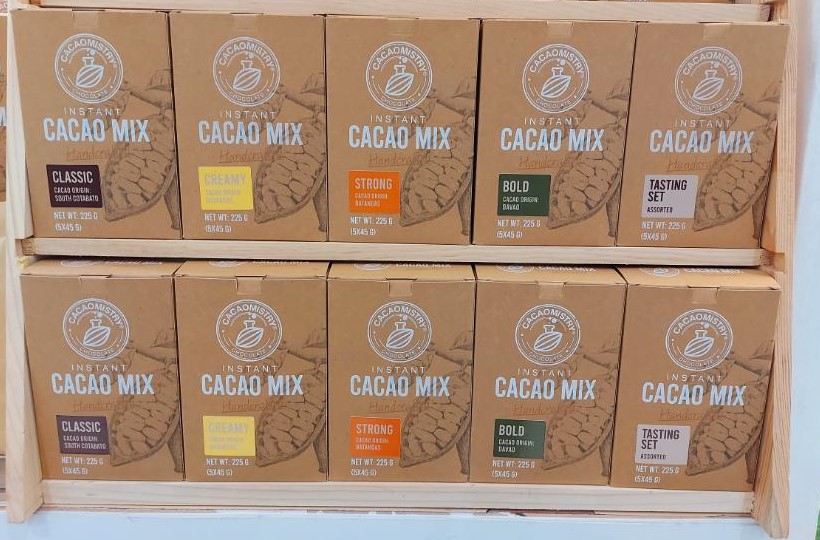 Cacao mix from Cacaomistry
Purveyors of home hobbies and at-home experiences
Meanwhile, Earthy Kit offers diverse eco-friendly personal and home care products; The Stamp Studio specializes in a wide array of custom-made stamps and stickers, perfect for school and office use; Wick It Candles focuses on candles in retro enamel cups filled with 100% natural vegan soy wax and premium fragrance oils; and Gab's Happy Plant Macrame sells Macramé (a form of textile produced using knotting techniques) plant hangers to support the livelihood in the Payatas community.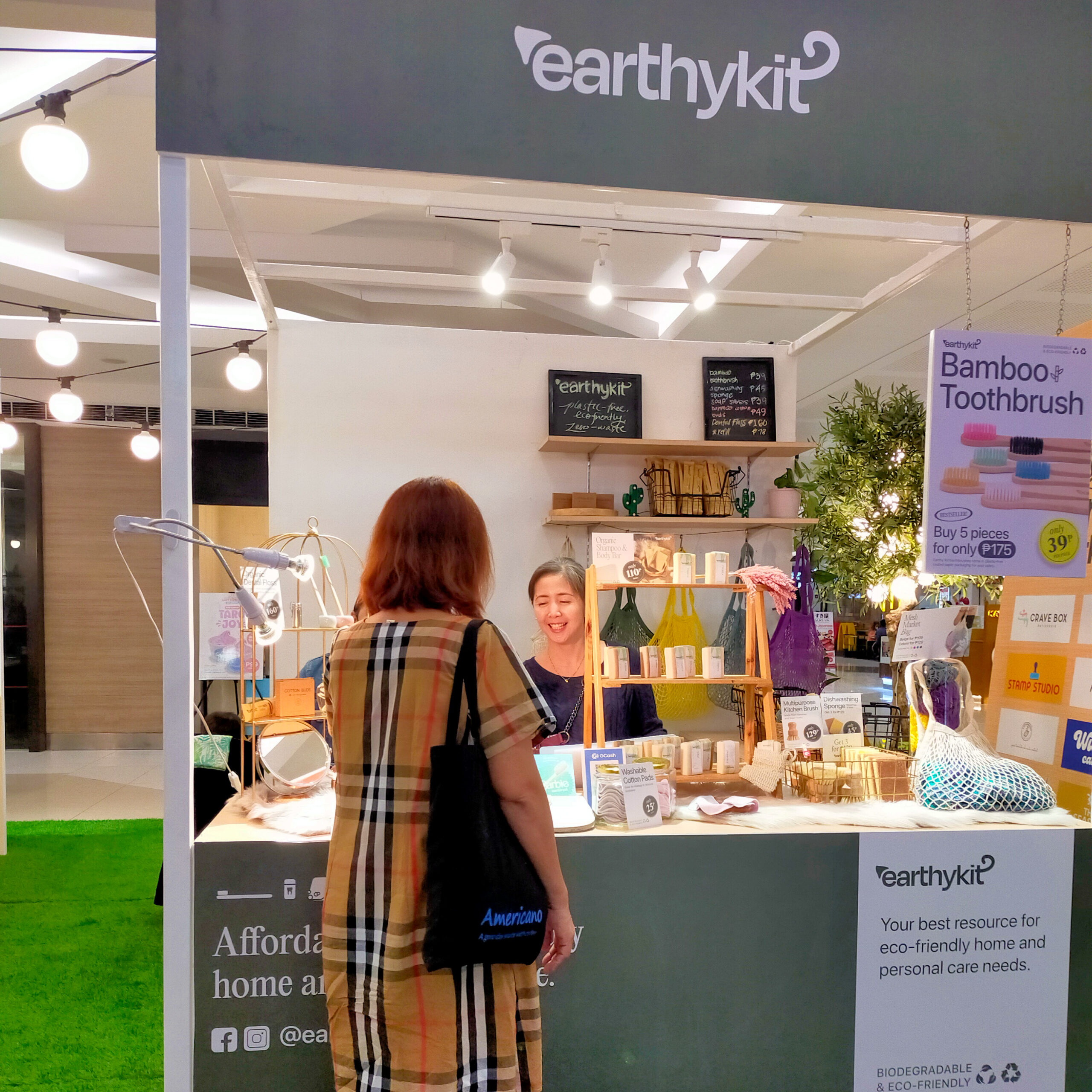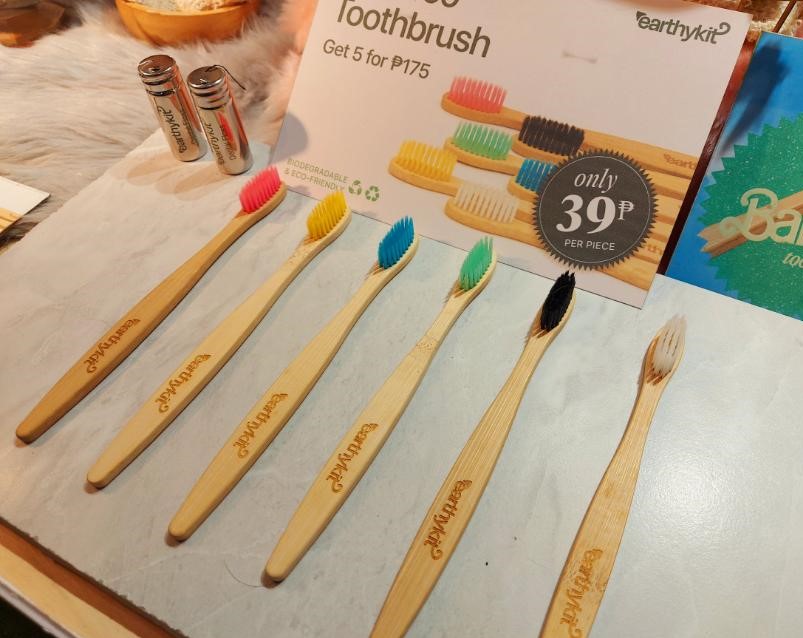 Eco-friendly toothbrushes from the Earthy Kit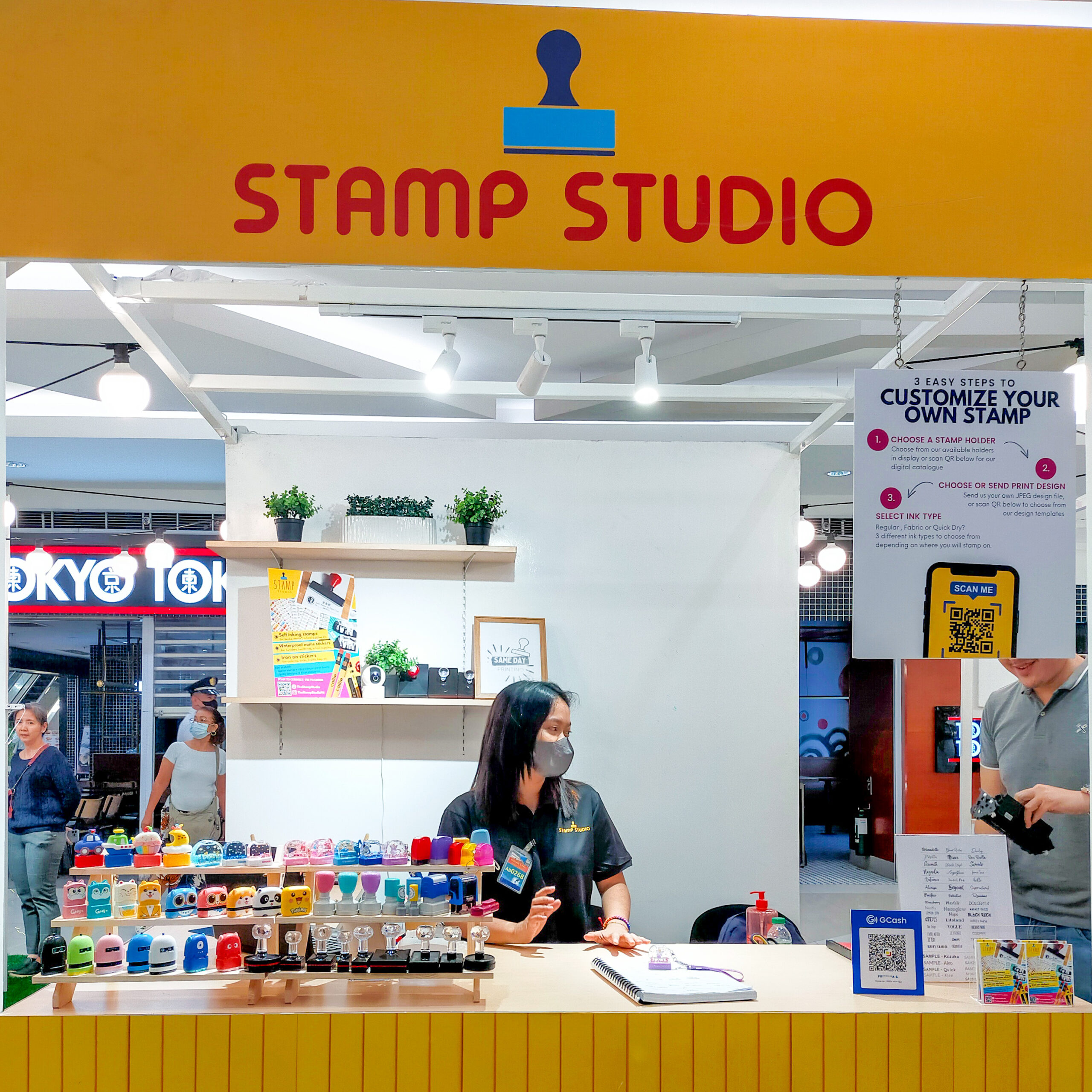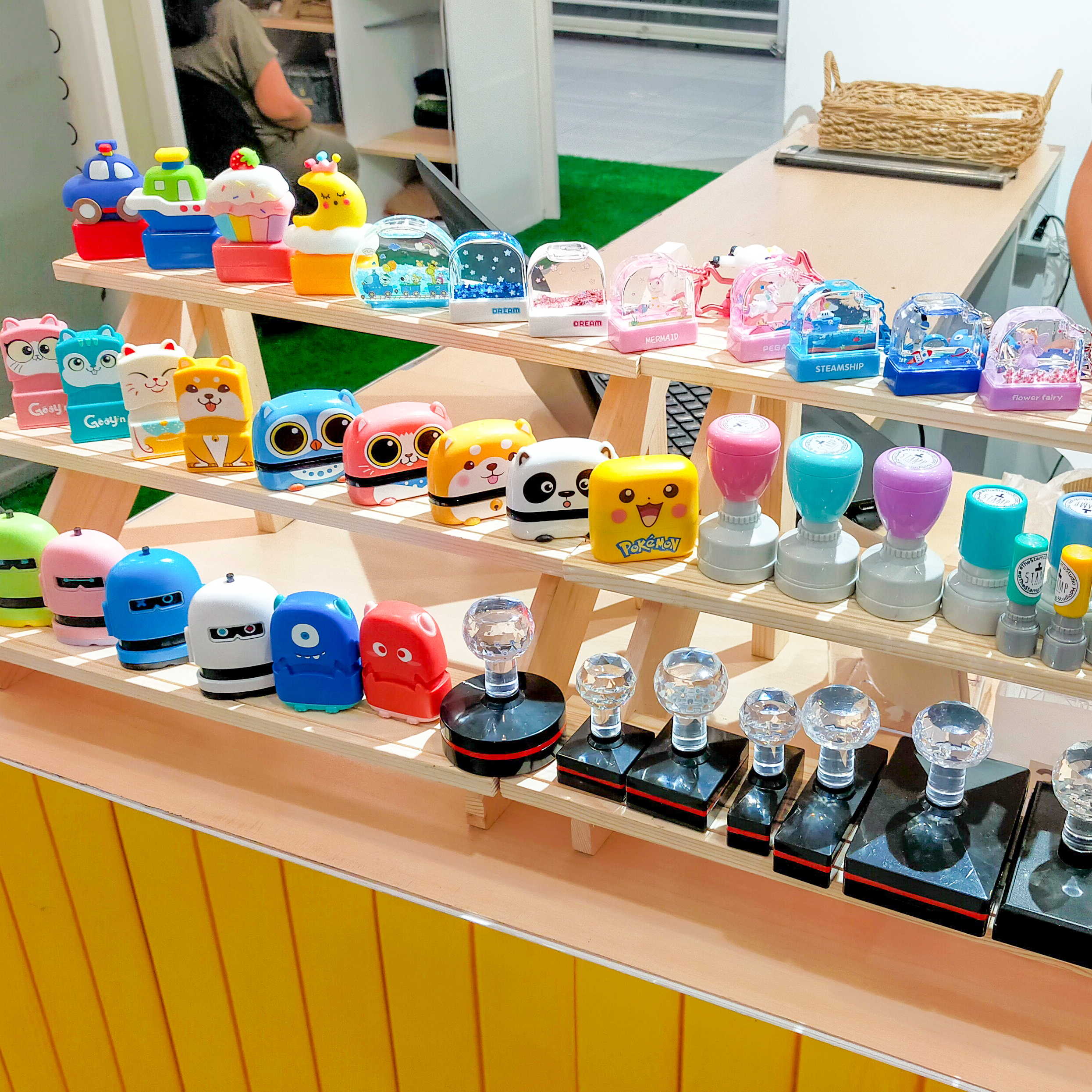 Custom-made stamps from The Stamp Studio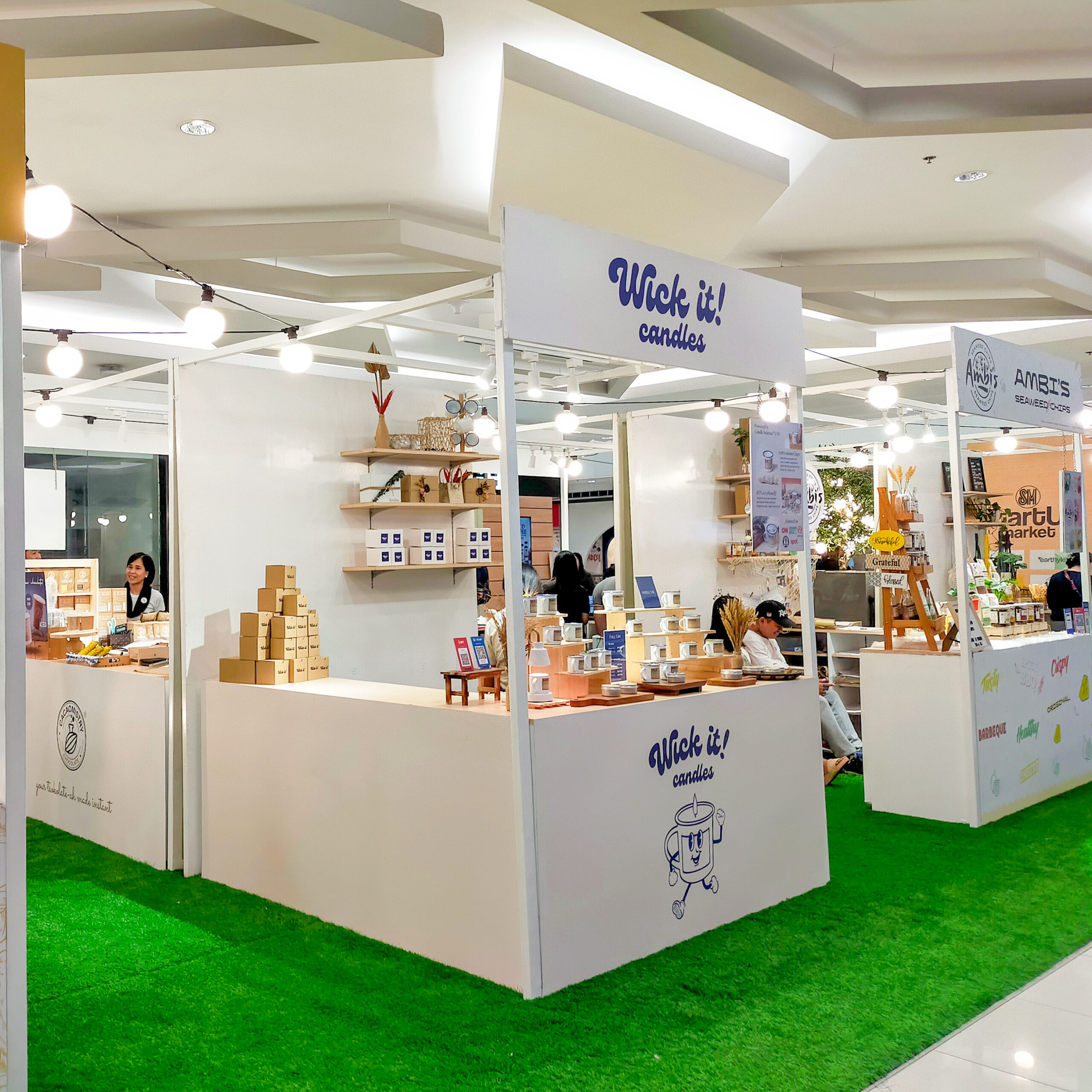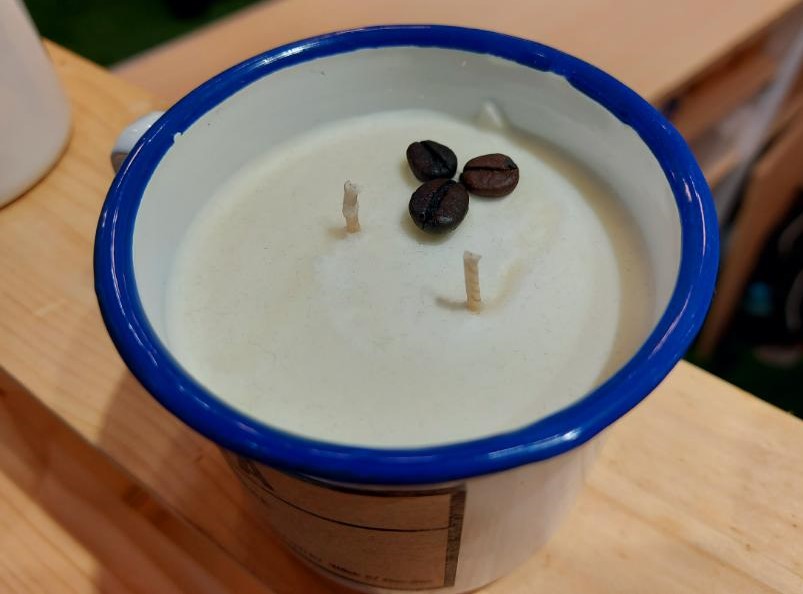 A candle in a retro enamel cup from Wick It Candles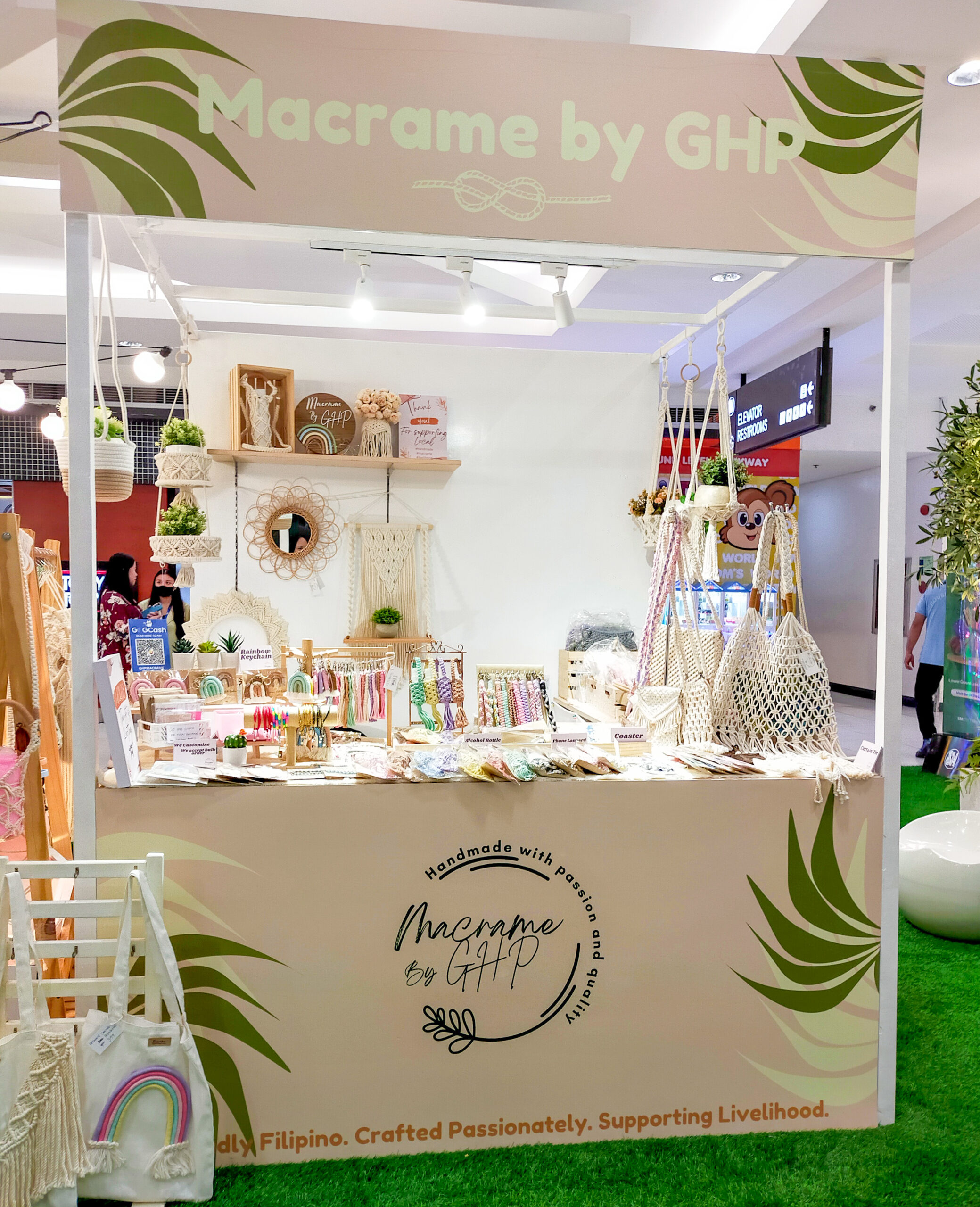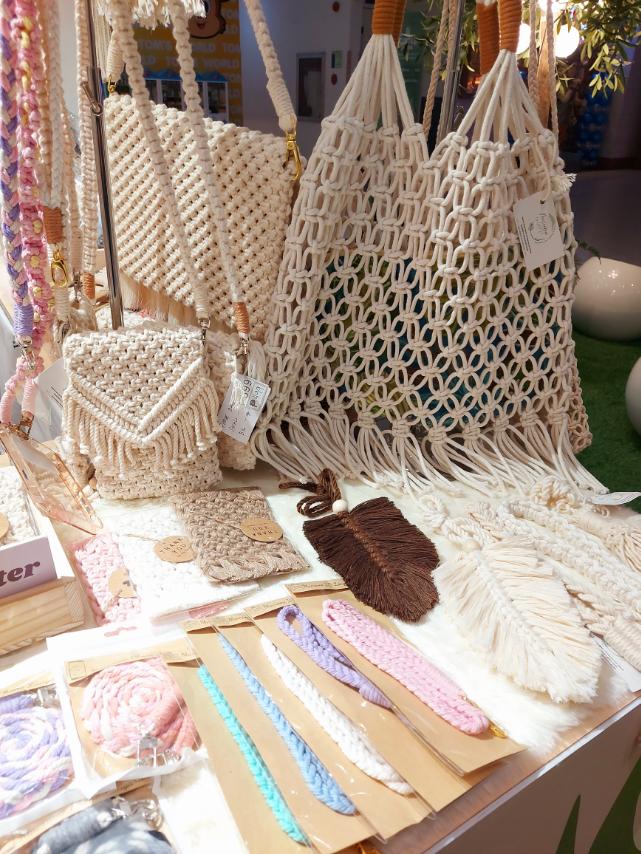 Macramé (a form of textile produced using knotting techniques) products from Gab's Happy Plant Macrame
The goal of SM is to help online businesses bloom to the next level with the SM StartUp Package. "It is part of SM's MSME program supporting start-ups who started with an online store and want to transition to a physical shop, and SM is the best place to do this with its high foot traffic and diverse customer base," said SM Supermalls Regional Operations Manager Lea Sta. Ana.
SM StartUp Package
Through the SM StartUp Market, online MSMEs are offered the valuable support they need to set up shops at SM malls. By joining the SM StartUp Package, MSMEs are given the assistance in opening their first brick-and-mortar shops.
Launched last October 2021, the SM StartUp Market tenant package features start-up-friendly rental rates and use of kiosks or carts free of charge; marketing assistance to give the brand free exposure in SM online assets and ad spaces inside malls; financial assistance with BDO Network Bank; and mentorship from SM experts on operations and marketing.
SM StartUp Market's first batch was launched last December 2021 in SM Megamall. Overall, there are malls that have StartUp Markets from Clark and Pampanga in North Luzon to Cagayan De Oro and Davao in the South with new concepts and fresh products under various categories such as Health and Wellness, Home Hobbies and At-Home Experiences, Smart Gadgets for Productivity, Functional Fashion, and Comfort Food.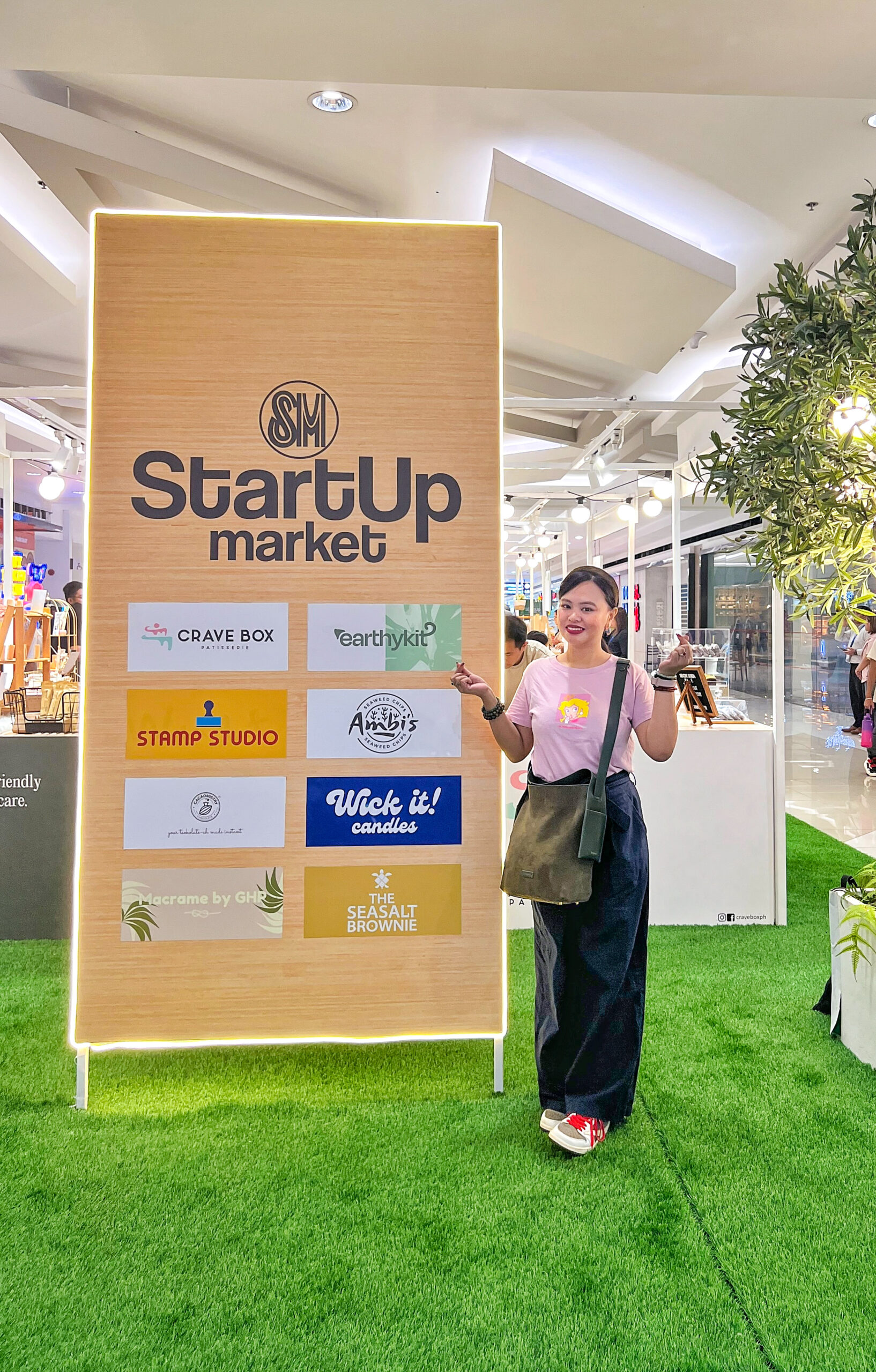 And that's it for this update.
To know more about the SM Startup Market and MSMEs, make sure to log on to www.smsupermalls.com, email startup@smsupermalls.com, or follow @smsupermalls on all social media platforms.
'til next time!
XoXo,
Paula 😉