Hey guys!
Happy Thursday!
Yesterday, I was at SM City East Ortigas where I discovered a must visit immersive multi-media art display. The Eco-Verse Experience features 4 areas where you and your fam can take instagramable photos and also aesthetic clips that you can upload on TikTok. 😁
Of course I had my photos taken in my fave rooms, and I also took a snap of all the areas when they're empty to show to you guys.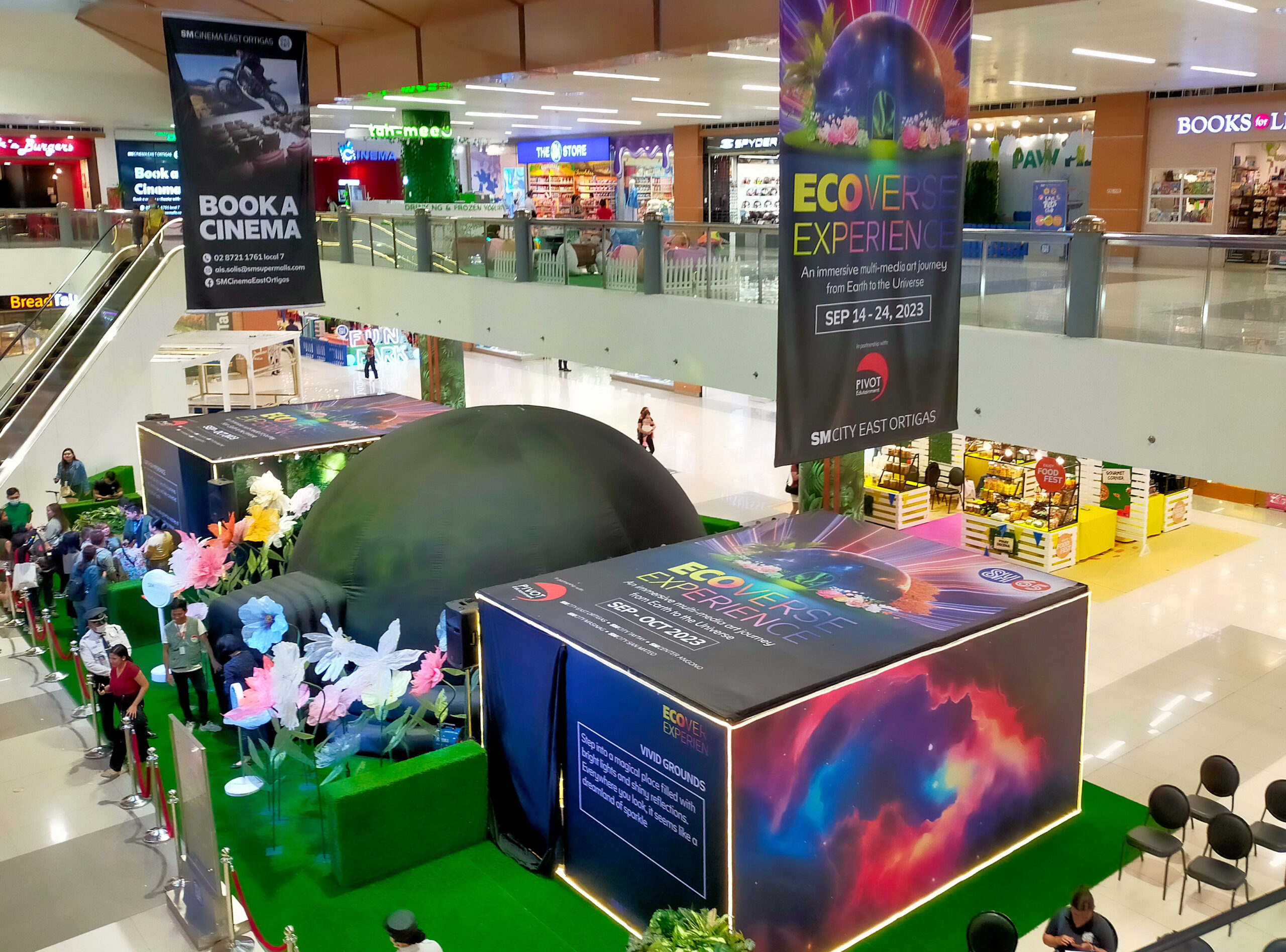 First up is the PIVOT DOME: Earth to Universe (Available 'til today only September 14) It's a 360 degree dome where they show a short presentation about the universe. See the snaps below.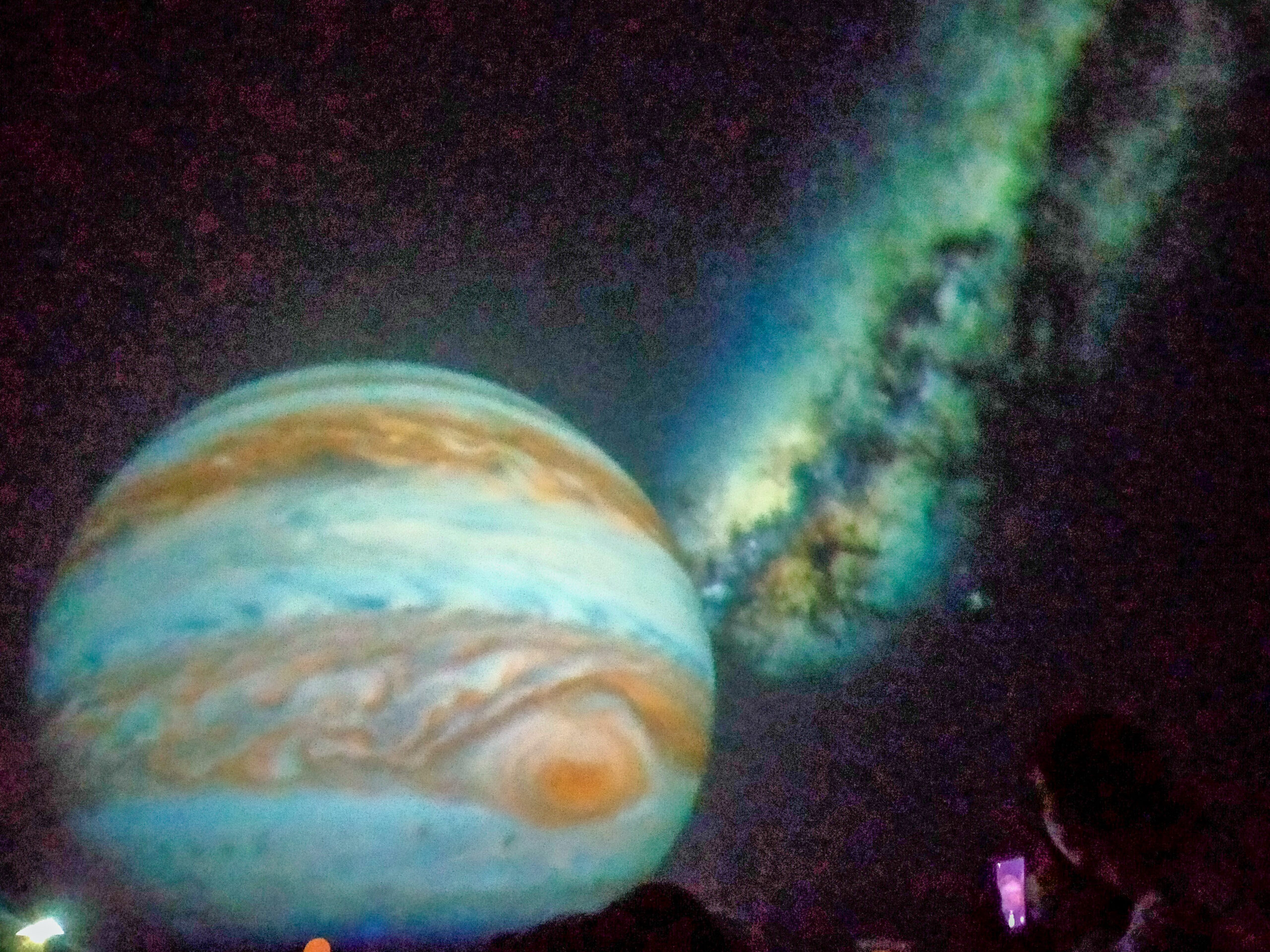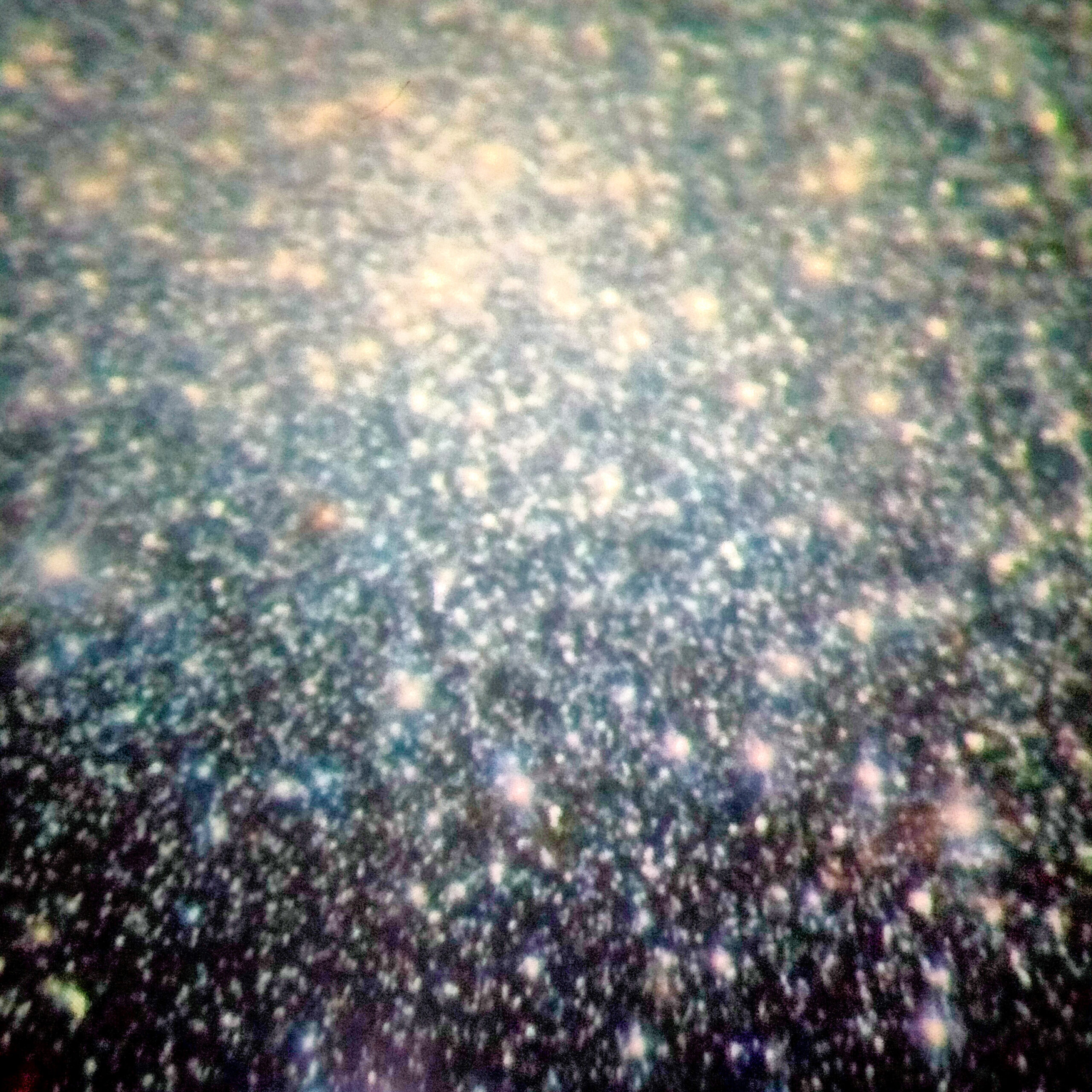 Next is the Flower Forrest which features human sized flowers. These colorful and vibrant blooms comes in different varieties such as daisies, roses and more!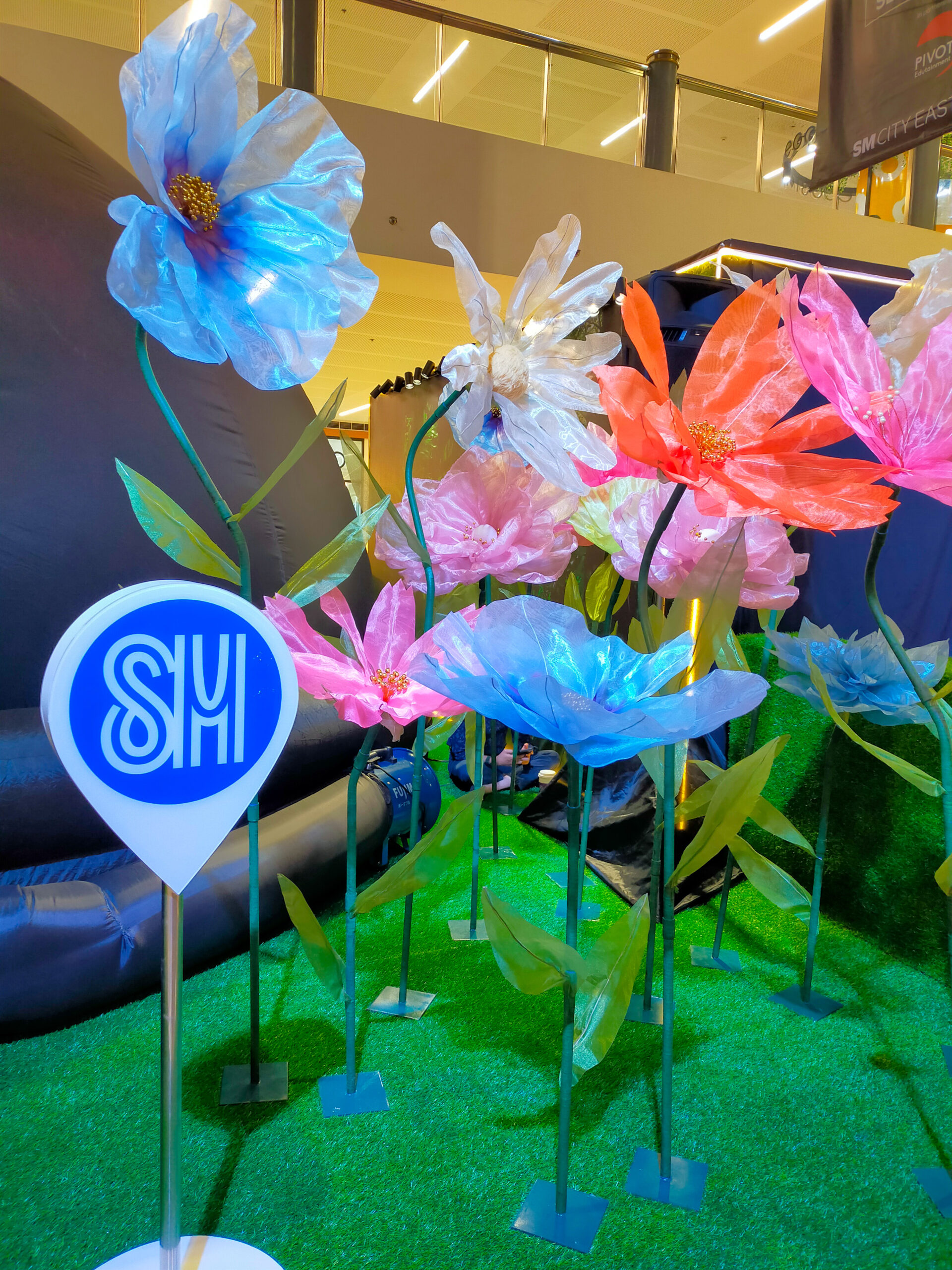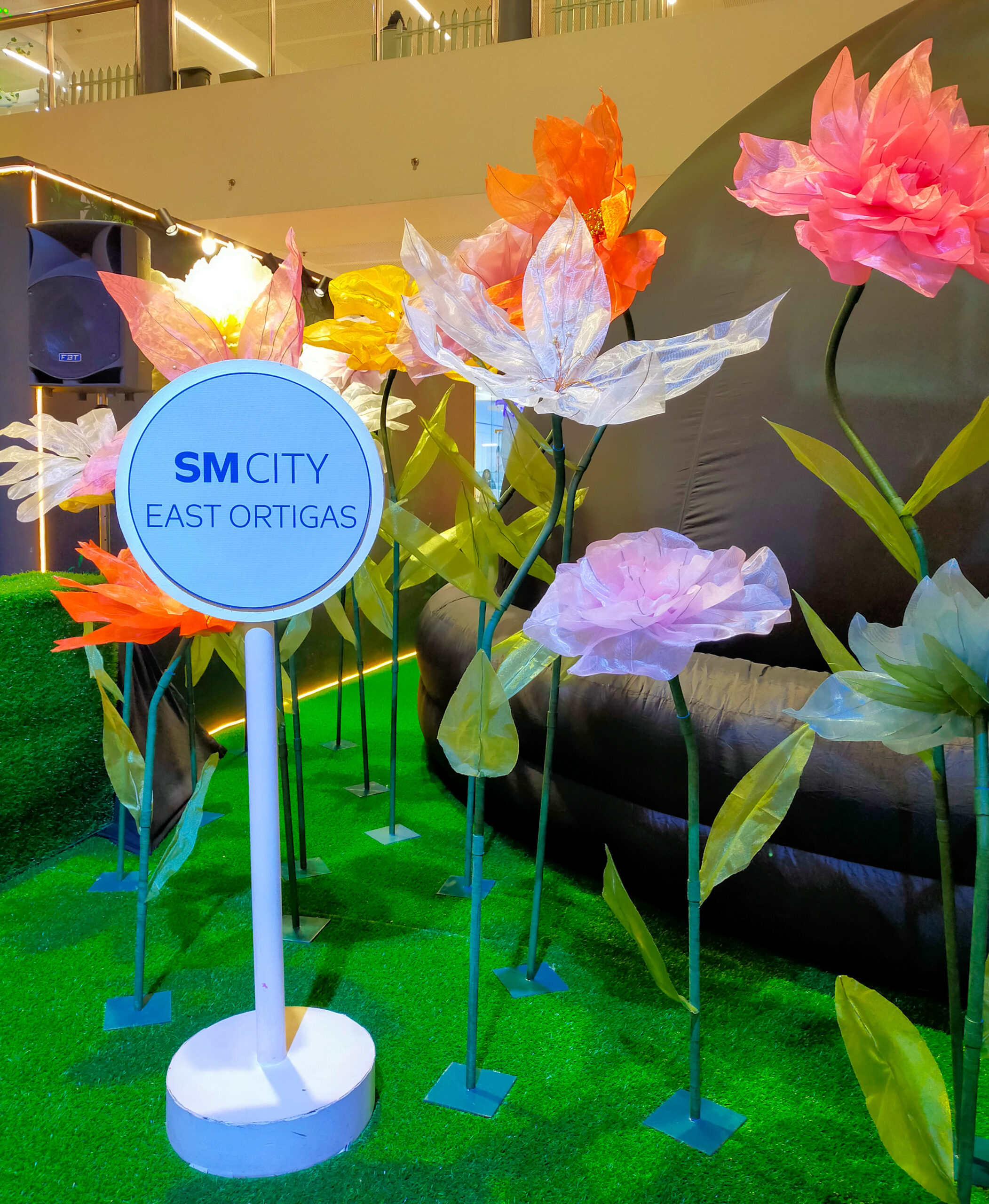 Third area is Earth & Hyperspace this is a leveled up immersive mirror and digital projection room in one, I love the glowing moon rocking chair, plus the nature projections provides a unique feel and effect to my photos.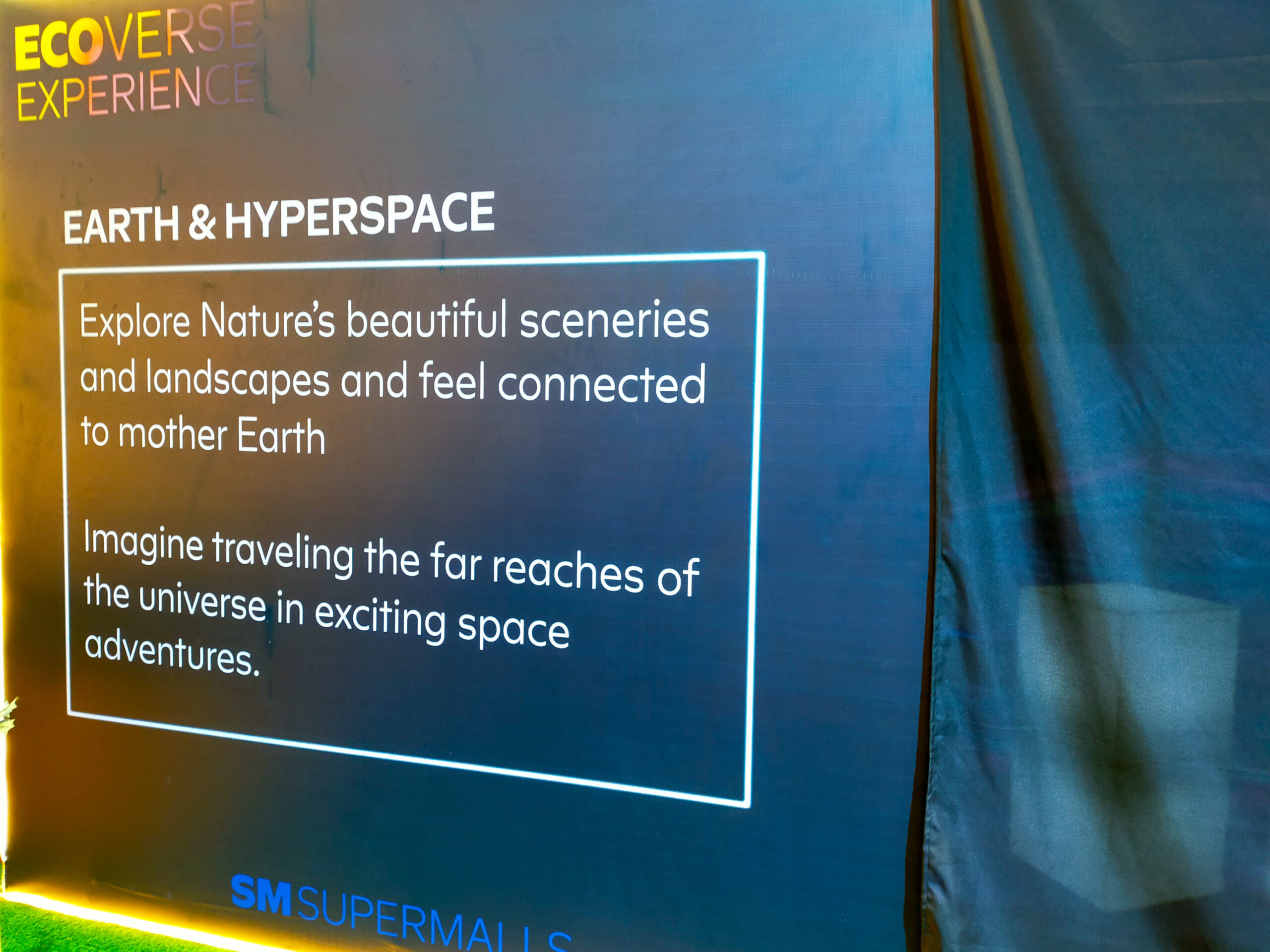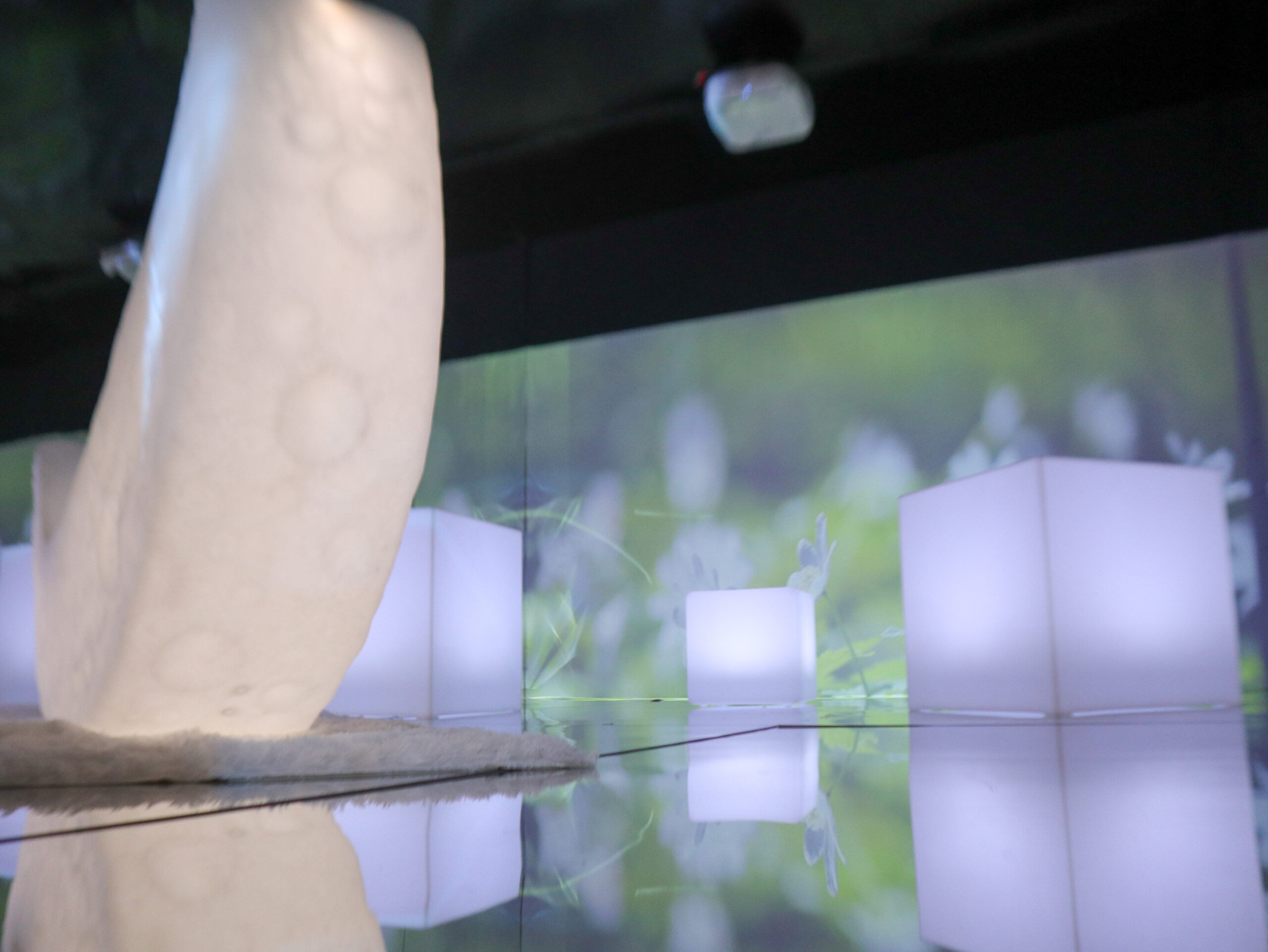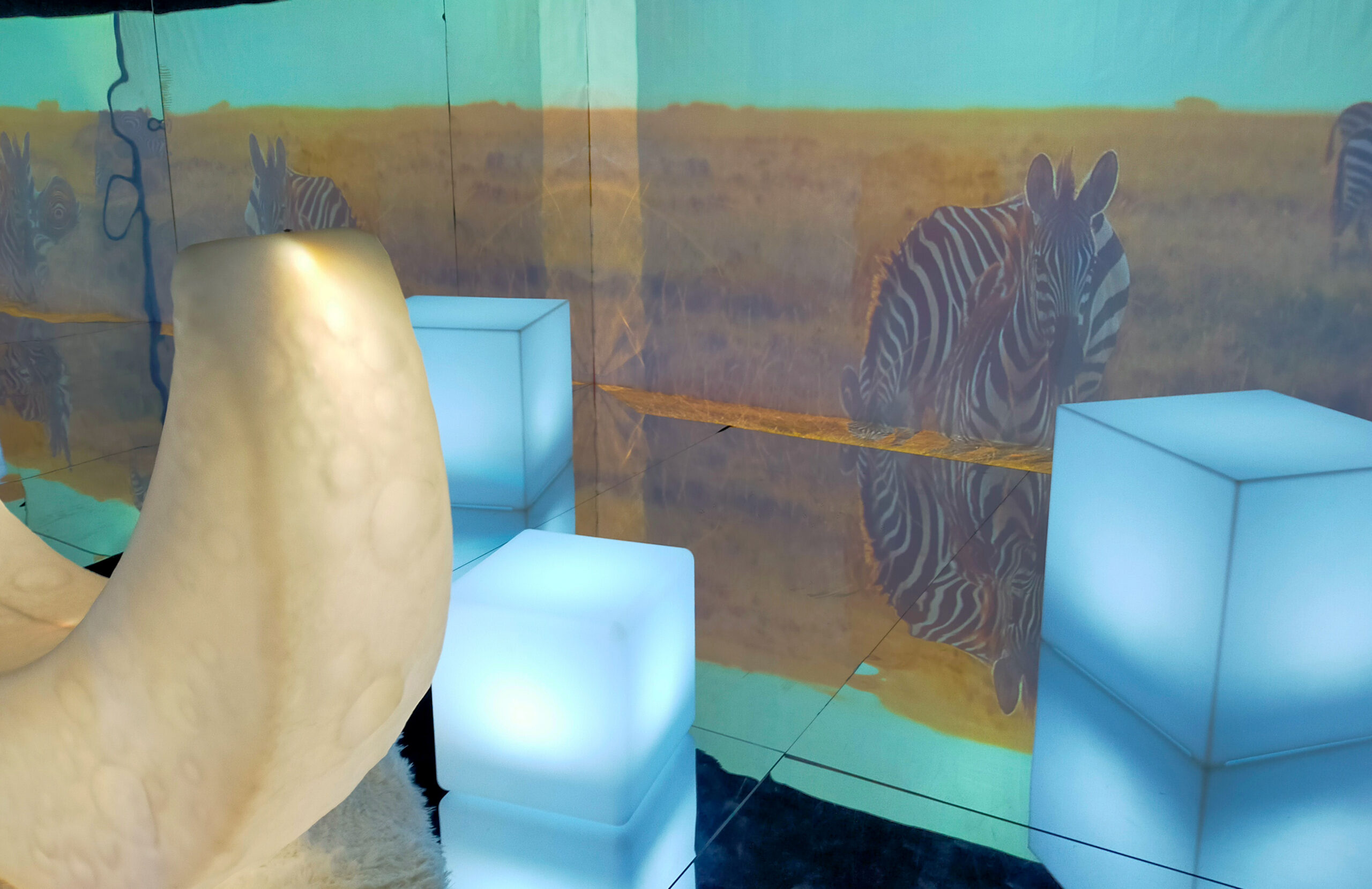 Here's me at a corner in the Earth & Hyperspace room.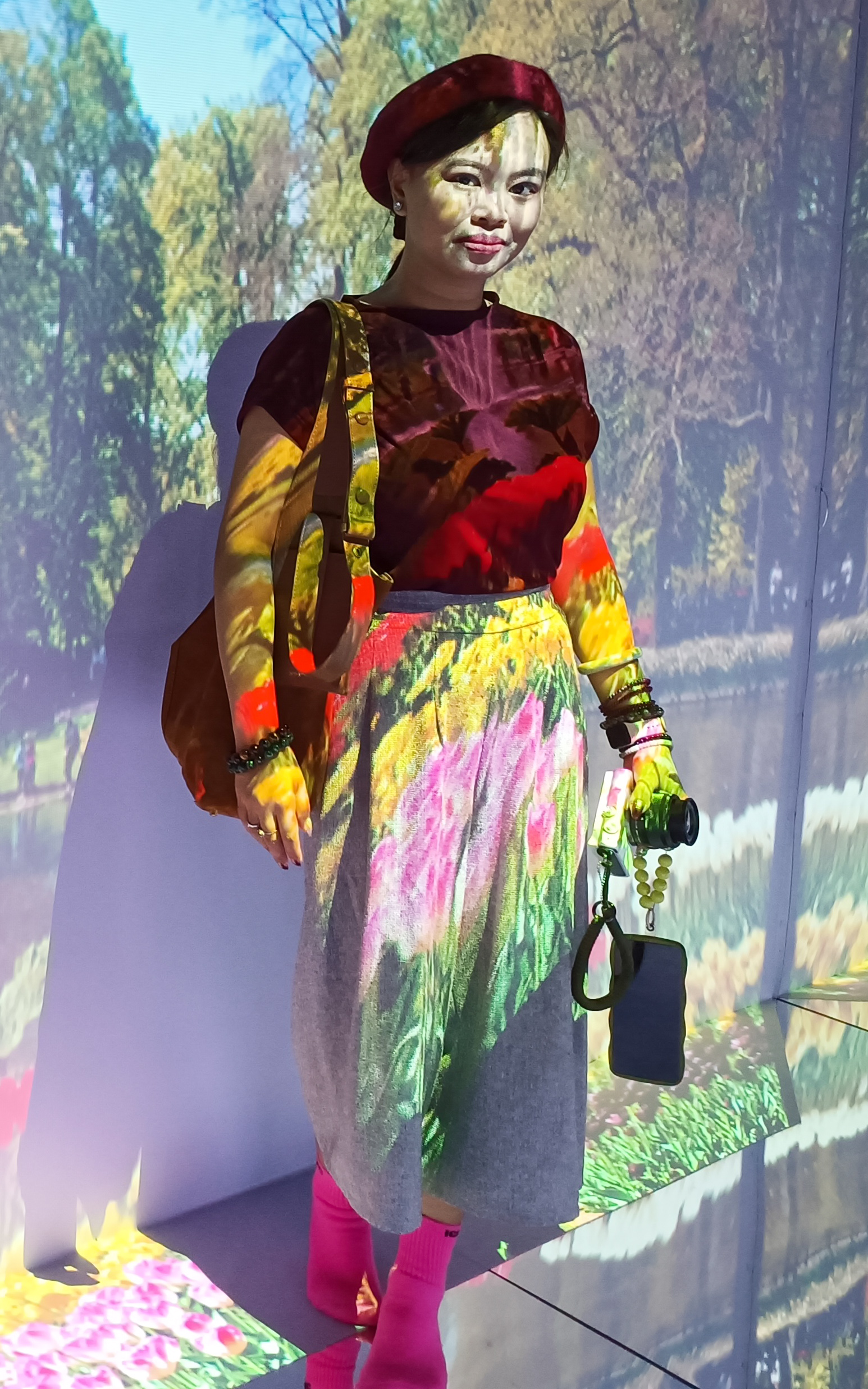 Last but not the least, it's actually my fave, is the Vivid Grounds. It's a mirror room full of lights in form of flowers, birds, and butterflies, it looks like an actual garden of sparkles. This is my favourite room among the 4 because it's giving teamlab borderless vibes (digital art museum located in Japan).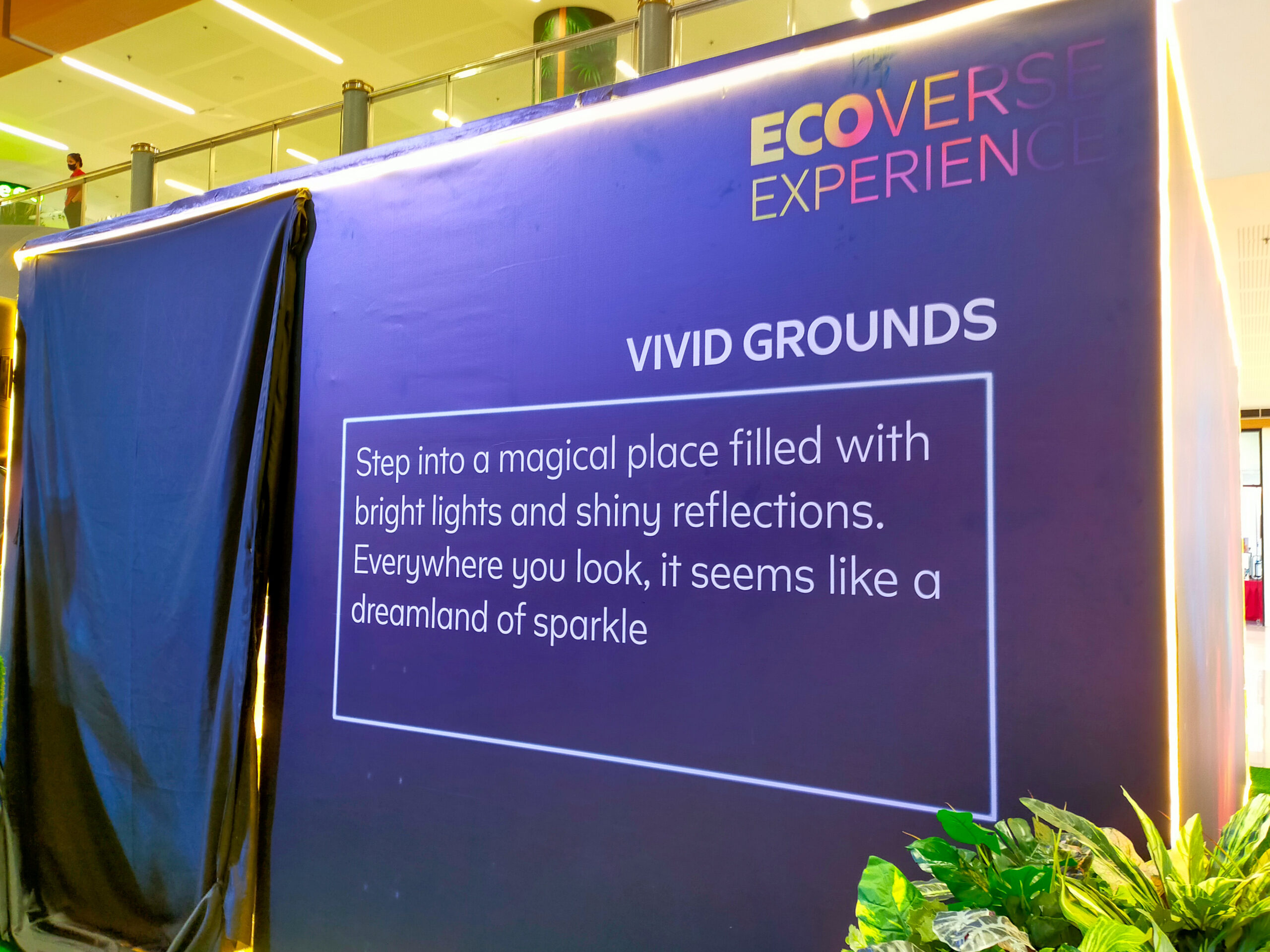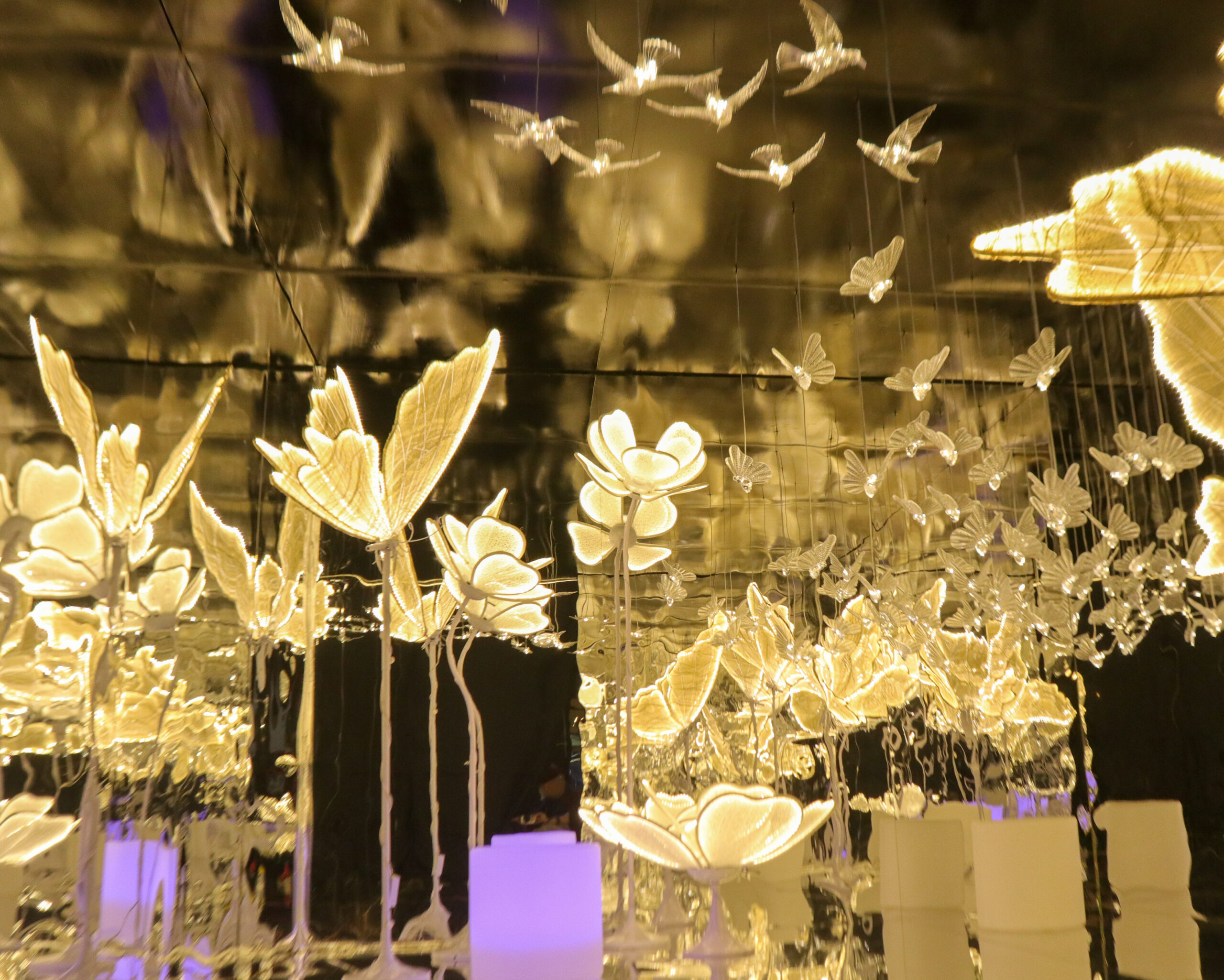 Here's me in the middle of the room..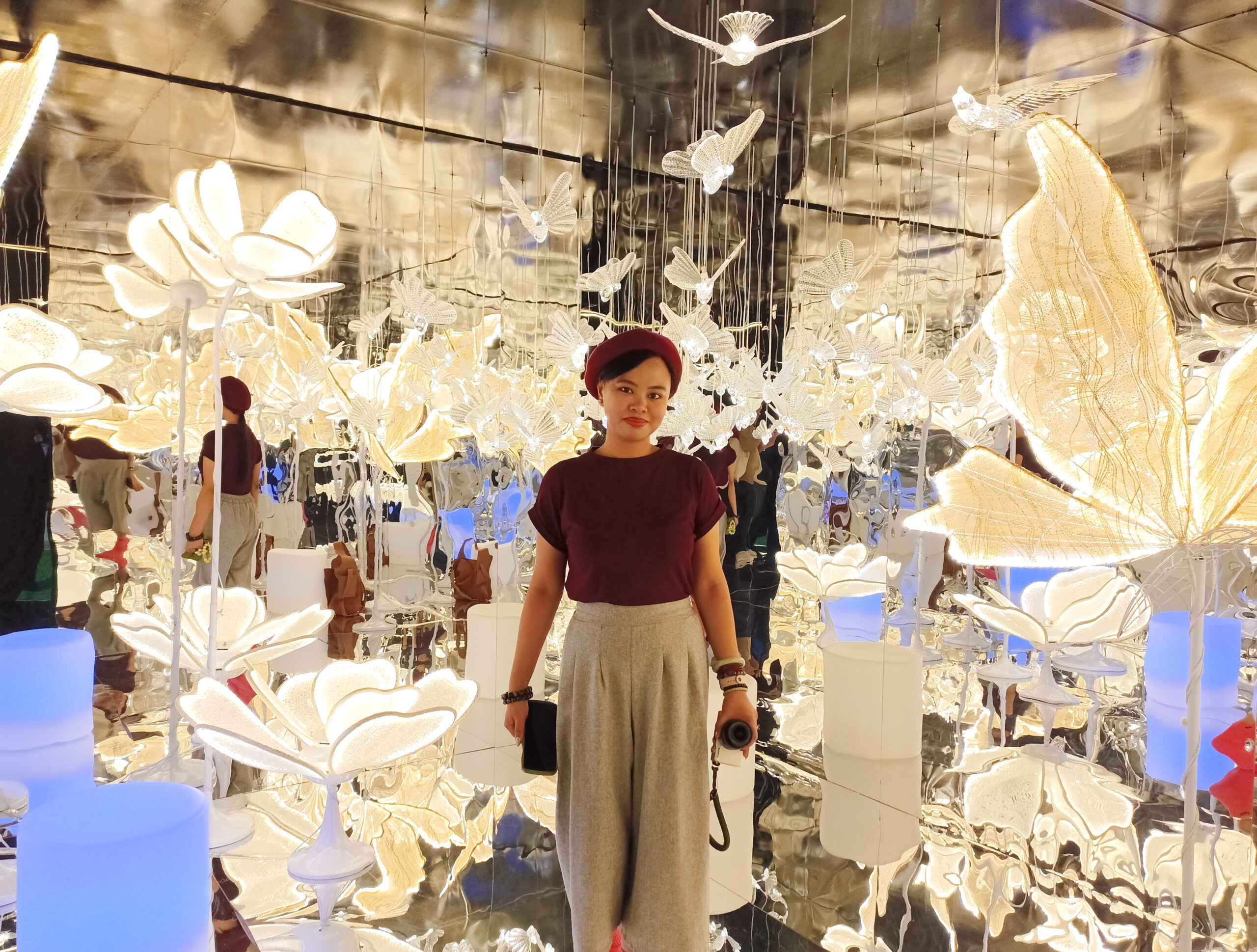 Gotta have a portrait shot as well!
And that's it for this update. It's definitely a rare and must visit art installation especially if you and your family enjoys taking aesthetic photos for your social media or simply just to keep as a memento.
If you're interested to visit the Eco-Verse Experience,  it will be open to the public starting today,  September 14, until September 24 at SM City East Ortigas. Not available to visit on the mentioned dates? Worry not! The Eco-Verse Experience will also be available in 4 more SM branches in the EAST, see the poster below for the detailed schedule 😘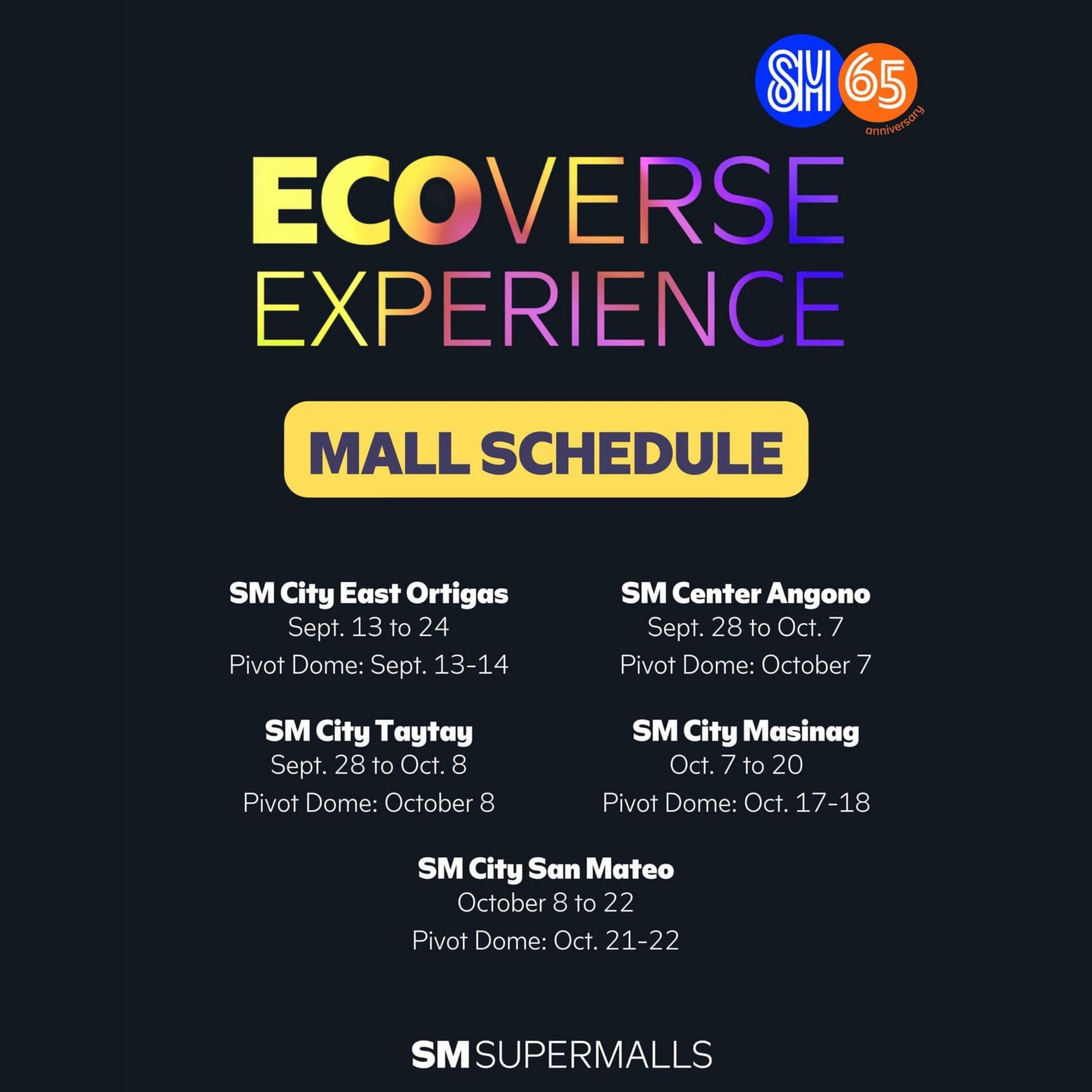 'til next time!
XoXo,
Paula 🙂