Hey guys!
TGIF!
My first makeup update for this year is my review of the Strawberry Milk Eyeshadow Palette from Etude 2021 Milky New Year Collection. 🍓🥛🐄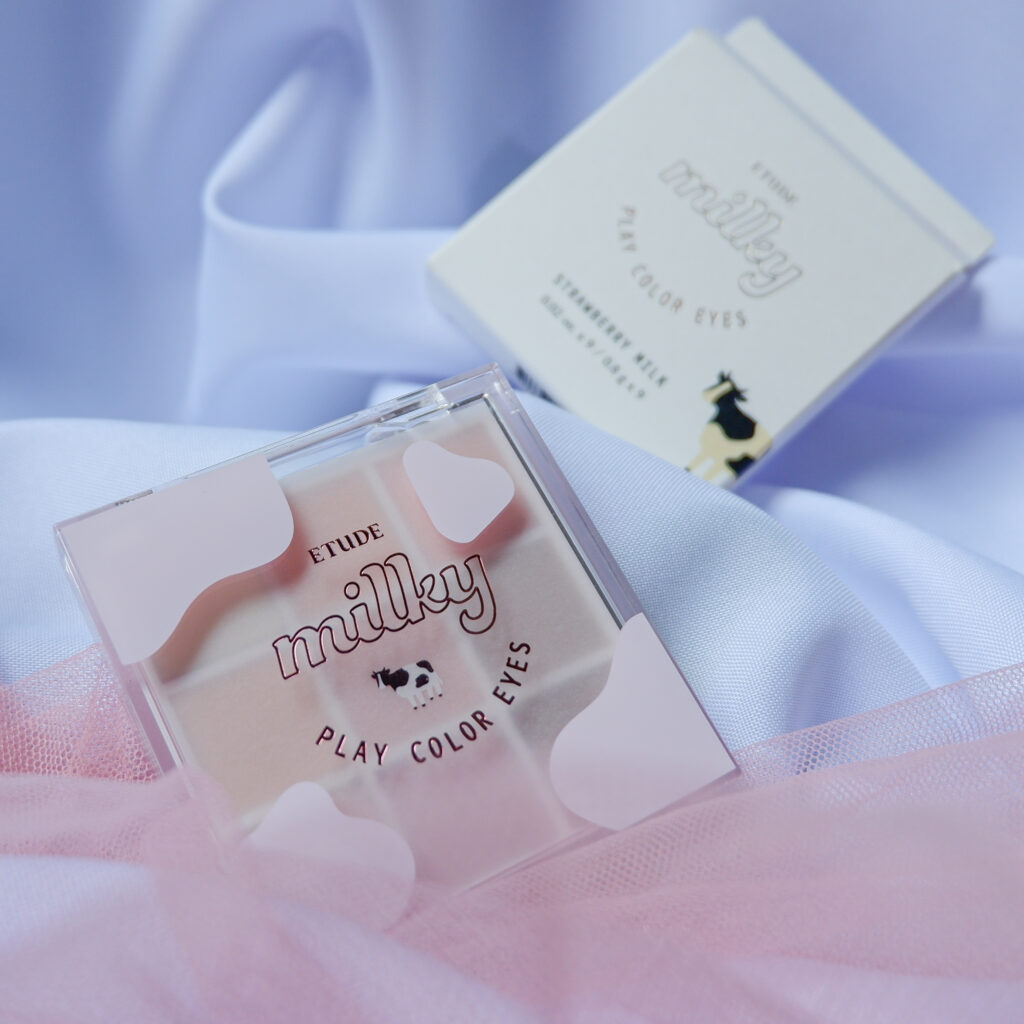 This baby just arrived at my doorsteps a few days ago.. I was super excited to try this ever since Etude posted about the collection a few weeks ago, so I immediately opened and swatched it so that I could share my review to you guys. 😁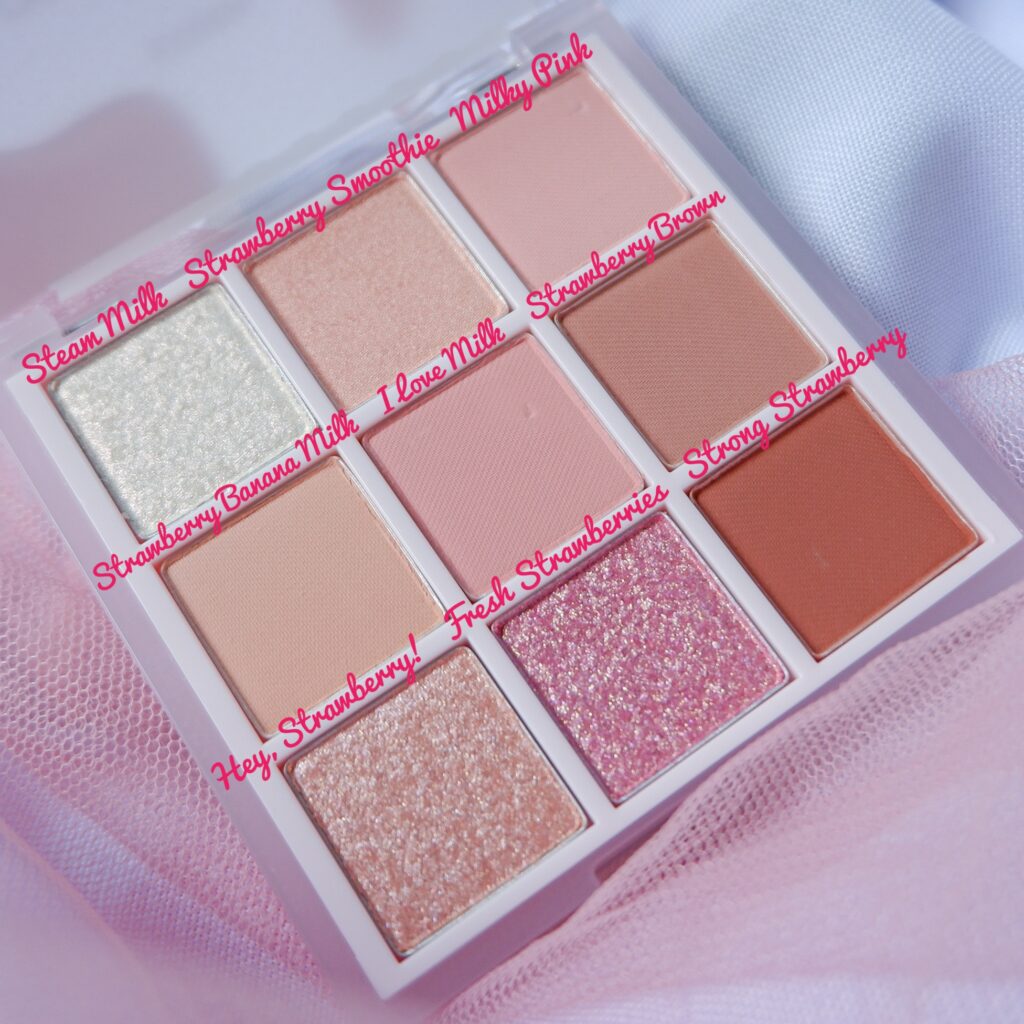 The Etude Play Color Eyes Strawberry Milk is a 9 pan eyeshadow palette that features mild milky creamy colors (from left to right, top to bottom)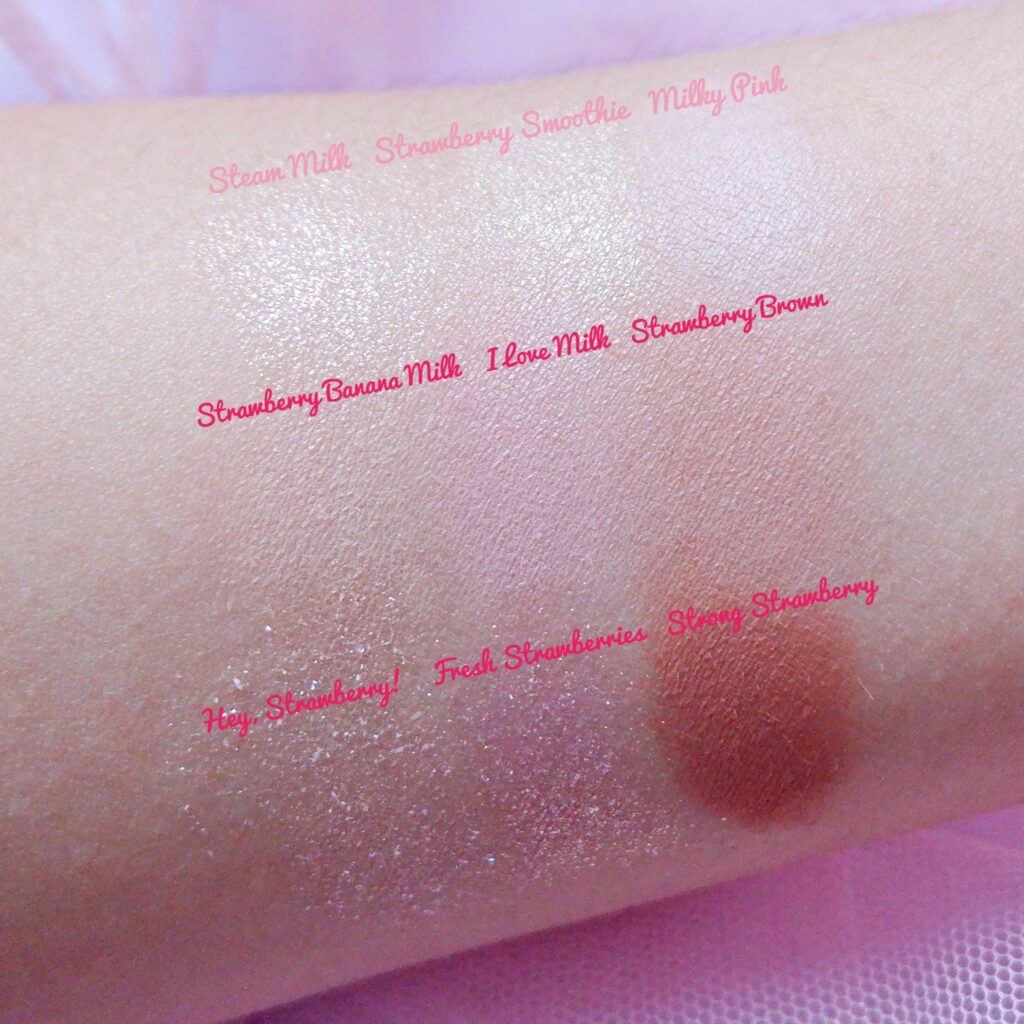 🥛Steam Milk – a pearly white filled with multicolored micro-shimners perfect for the inner corners of the eyes
🍓 Strawberry Smoothie – a peachy shimmery shade that's really nice for a one shadow eye look
🥛 Milky Pink – a matte nude pink base color
🍓 Strawberry Banana Milk – another matte nude color, this one matched the shade of skin (see swatches) so I'll be using it a lot as base.
🥛 I Love Milk – a matte light pink good as a transition color.
🍓 Strawberry Brown – a matte pink-y brown that's also nice as a transition shade
🍓 Hey, Strawberry! – pinky nude glitter topper
🍓 Fresh Strawberries – pinky gold glitter topper this is definitely my fave from the bunch!
🍓 Strong Strawberry – a really nice matte muted red-ish/orangey brown, perfect if you want to add a little oomph to you're daily eye look.
All the colors in the palette are really nice and easy to pick up, the texture is really good too.. the colors are really great for those daily no makeup, make-up look, oh and the glitter toppers are bomb! They're really sparkly but it's a spring demure type of sparkle, so if you're looking for your first palette (because eyeshadow is the new lipstick!) and you're scared of too much color, I suggest that you start with this one, because it has everything from a good base color to a nice sparkly topper. 😊
And that's it for this review,
If you're interested to try this palette, you can get it from this link:
hicharis.net/QueenPolaGreys/1tu8
'til next time!
XoXo
Paula 😘