Hey Guys!
Happy first day of May!!!!
I'm really excited to share to you my latest skincare discovery, if you've been following me for a while now, you know that I love trying out new skincare products that I found online (shopee, and lazada), this collection that I have here is something that I discovered while looking for another skincare product in shopee, are you familiar with the Glow Recipe Watermelon line? Because I have read that Watermelon Skincare products are good anti-aging, so I was actually searching for trial sizes of that (the full sized ones are really expensive as in high-end level expensive!!!). I can't find any trial kit/set of the Glow Recipe ones but I'm really lucky that these babies that are technically a DUPE of what I'm looking for, appeared while I'm browsing the search results.. it's the Watermelon Youthful Bliss Set from Fresh Skinlab.
The set includes 5 products that are infused with;
Hyaluronic Acid – this boosts moisture, and helps reduce fine lines and wrinkles, also keeps the skin plump and dewy.
Glycolic Acid – this is an AHA exfoliant that supports the skin renewal by shedding dead skin cells.
Hydrolyzed Collagen– it's a mixture of small peptides that enhances skin elasticity and restores skin health.
and the star Ingredient Watermelon – it naturally helps moisturize and renew the skin.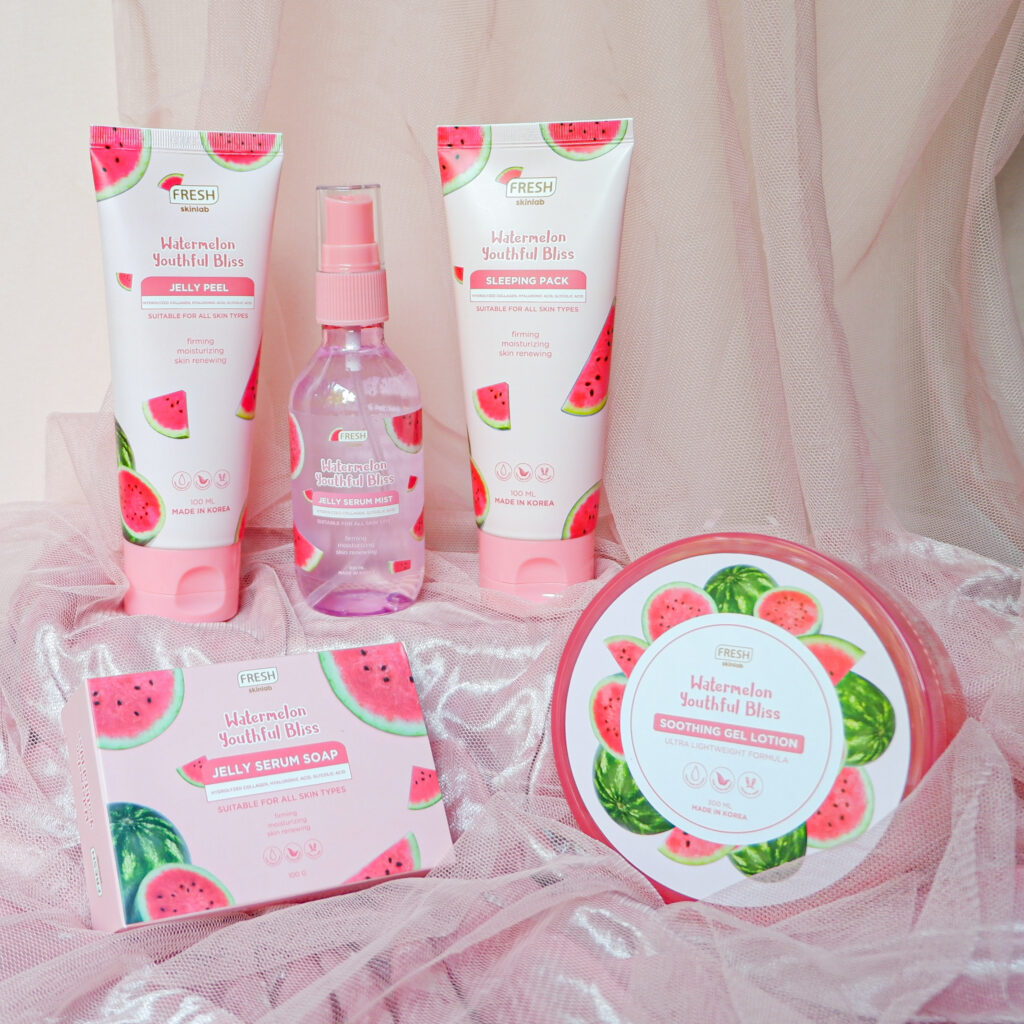 Now let me introduce you to the products, I got all of them because the packaging is sooo cute and they're really affordable!
First up is the Fresh Skinlab Watermelon Youthful Bliss Jelly Serum Soap (Php 139) – this lifts away dirt and impurities while keeping the skin moisturized, this is like a face serum but in soap form.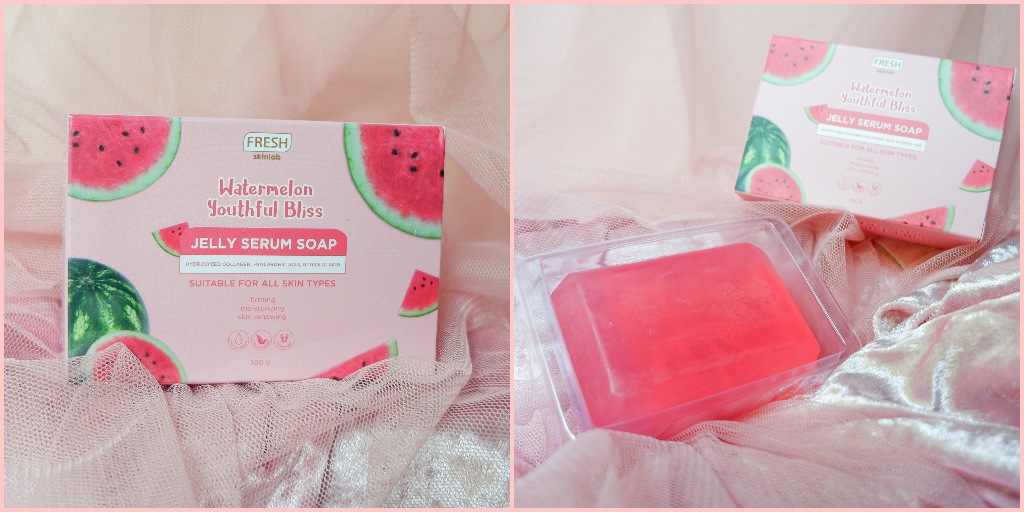 Second product is actually one of my faves from this set, it's the Fresh Skinlab Watermelon Youthful Bliss Jelly Peel (Php 299) – this is a really nice exfoliator, it gently removes dead skin without stripping away the moisture from my face, leaving it clean, firmer, and ready for the next skincare routine step. I use this every other day (because over exfoliating is a big no no!).
Oohh… additional tip! I also like using this on my pits!! It helps a lot with preventing chicken skin, and making them smoother!! 😘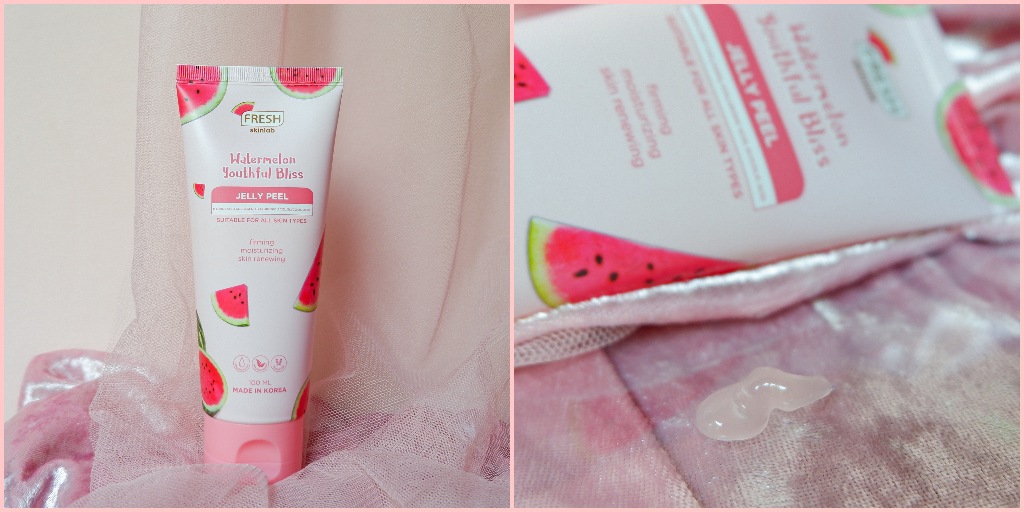 Third product is another fave of mine, the Fresh Skinlab Watermelon Youthful Bliss Jelly Serum Mist (Php 249) – this is the perfect skincare product for the kind of weather that we have here in the Philippines, this is like a potent serum but in mist form. I enjoy using this as a toner, and as the only moisturizing product that I use on my face during the day, it's lightweight but does the job of keeping the skin hydrated, plus I can re-apply whenever I feel that my skin needs a moisture boost.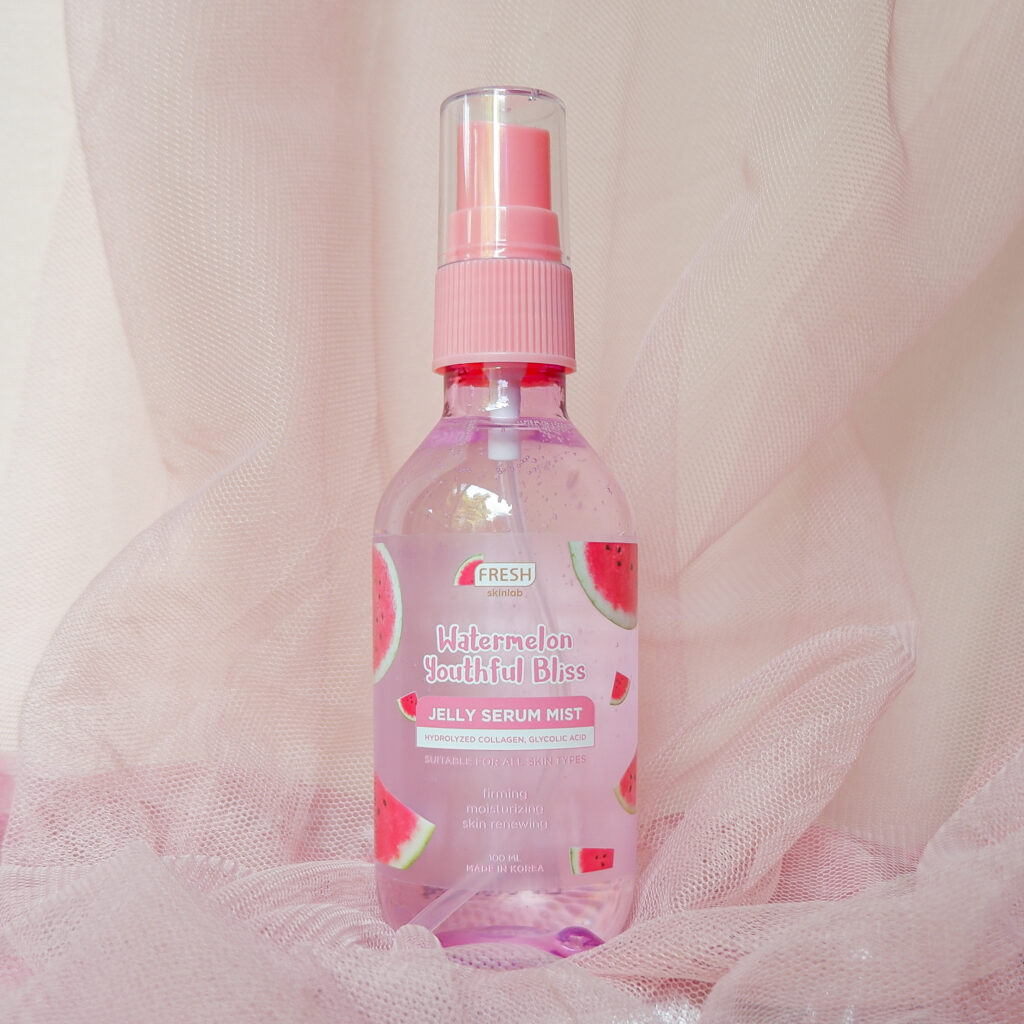 Fourth product is the Fresh Skinlab Watermelon Youthful Bliss Soothing Gel Lotion (Php 249) – now, this is another great summer time moisturizer, I like using this as my night-time face lotion, because it's lightweight, soothing, gets absorbed by the skin easily, and  it's non-sticky!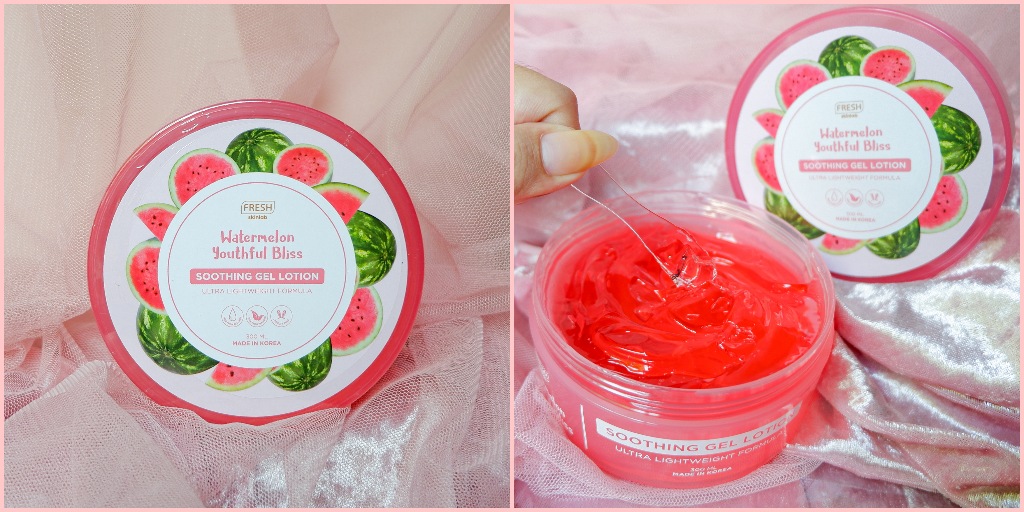 Last but not the least, the Fresh Skinlab Watermelon Youthful Bliss Sleeping Pack (Php 229) – if you want to make sure that moisture is locked into your skin this is definitely the product that you're looking for! I use this as the final step of my night skincare routine, and I wake up with firmer, and glowy skin.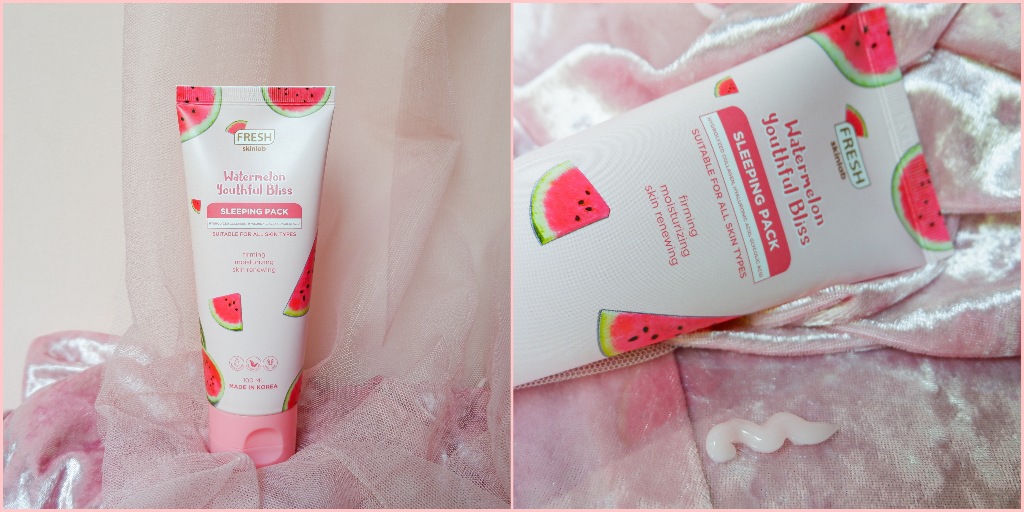 And… That's all the products from the set! I really enjoy using these babies so far especially the Jelly Serum Mist and the Jelly Peel, and they're all lightweight which is perfect for our current season here, plus they all smell sooo good!! These skincare products are recommended for all skin types, but these does work great for those who have ageing skin like mine because of the star ingredient, Watermelon, I'm in my late twenties so I really appreciate skincare lines like this one.
I definitely recommend that you try some of these newness from Fresh Philippines or you can try the whole set because they're super affordable, (and bongga dba!?).
One last thing, I'm dropping a über bare faced photo (please excuse my brows and lips, I really want to show you my face with nothing on. 😂) of me taken after almost a week of using these 5 products.. I noticed that my face is more glowy and plump, even though I usually sleep late, so this line did improved my skin a lot, I'll continue to use them for now, and I might repurchase some of my faves.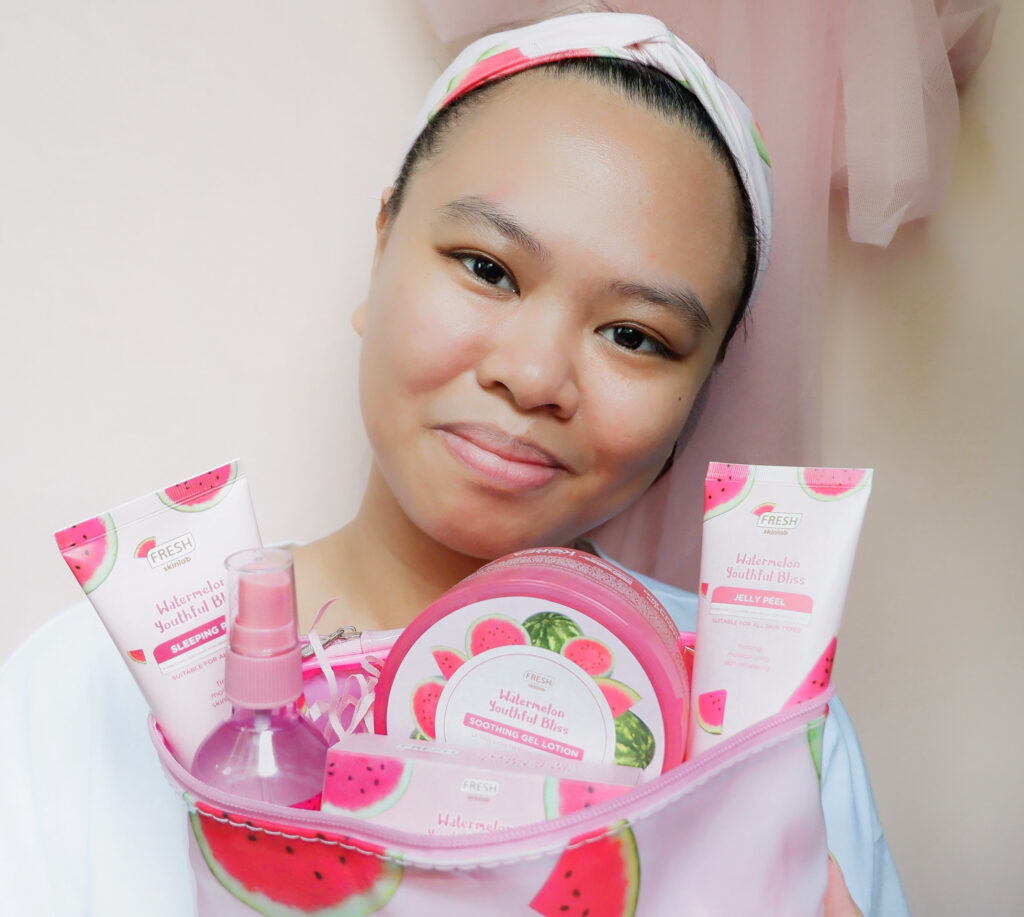 And that it!
You can find the set here, this is where I found it in Shopee;
I also saw the set on Watsons Online, and in my local Watson's Store when I went out for a grocery and essentials run the other day.
'til next time!
XoXo,
Paula 😘