Hey guys!!
Happy Long Weekend!!
A few weeks ago, I started taking some glutathione supplement again to even out my skin tone because topical skin care products is not doing it for me anymore. The last time I did was around 2016, when I was persuaded because of it being a great antioxidant, the skin lightening effect was just a good bonus that lasted for a few months after I stopped taking the supplement.
Glutathione is among the vital compounds the body produces. It's the master antioxidant that fights off the destructive effects of free radicals in the body. However, typically when glutathione is consumed, it gets broken down in the digestive tract so there's very little amount left for the body to absorb. Imagine having a glass of water but most is spilled even before you get to drink it.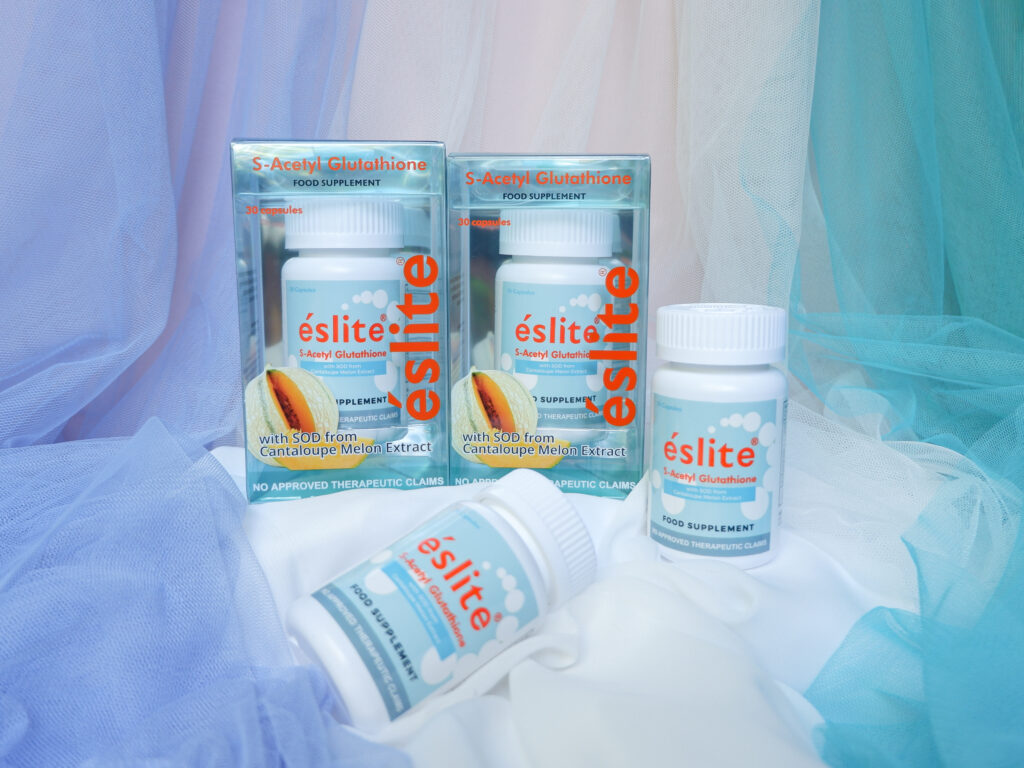 Anyway, what I wanted to share today is the the supplement that I'm currently taking now, it's Eslite S-Acetyl Glutathione, a new form of glutathione. It exists to make sure that your glutathione isn't burned up, having its acetyl group protect the glutathione as it passes through your digestive tract. You get to fully consume glutathione and reap the full benefits. In the Philippines, it's the first of its kind that delivers optimum absorption. According to studies, S-Acetyl Glutathione is up to 3x more effective than regular Glutathione.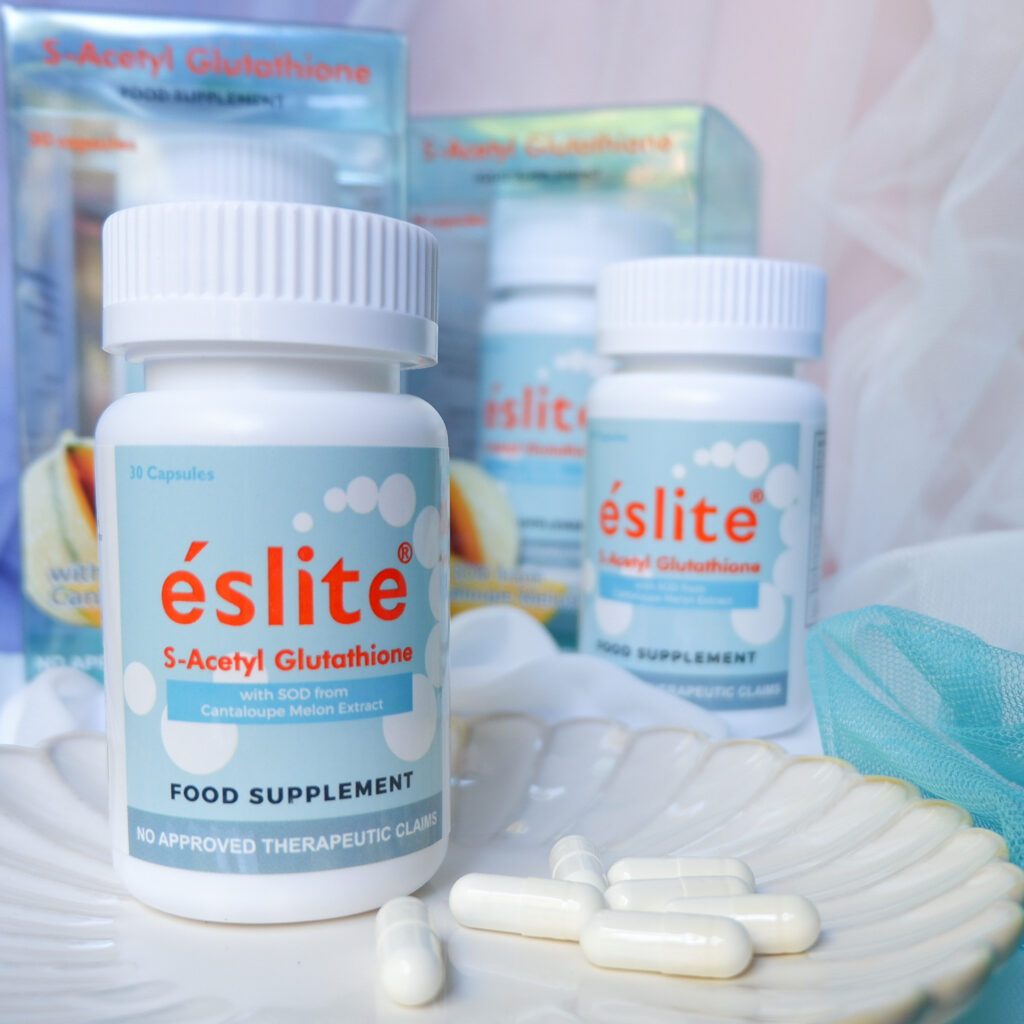 What convinced me to try Eslite is its innovation and technology. Eslite makes sure that the glutathione you take is protected from your digestive tract, releasing the glutathione right in your body's cells so that whatever you take can be directly absorbed.
A possible alternative to glutathione IV Drip, Eslite also offers an array of amazing benefits such as anti-aging, skin brightening, stronger immune system, as well as liver protection. How awesome is that!?
I'm just a few week in, and not done with my first bottle yet, (I actually got 4 bottles, they have amazing deals in Shopee!) but I can see the my complexion looks more glowy than usual compared to my dull stressed face before I started taking Eslite, and I think that means that it's slowly working. I might do another log here or on my SNS accounts after I finished all 4 bottles to update you if there are any major changes on my skin tone.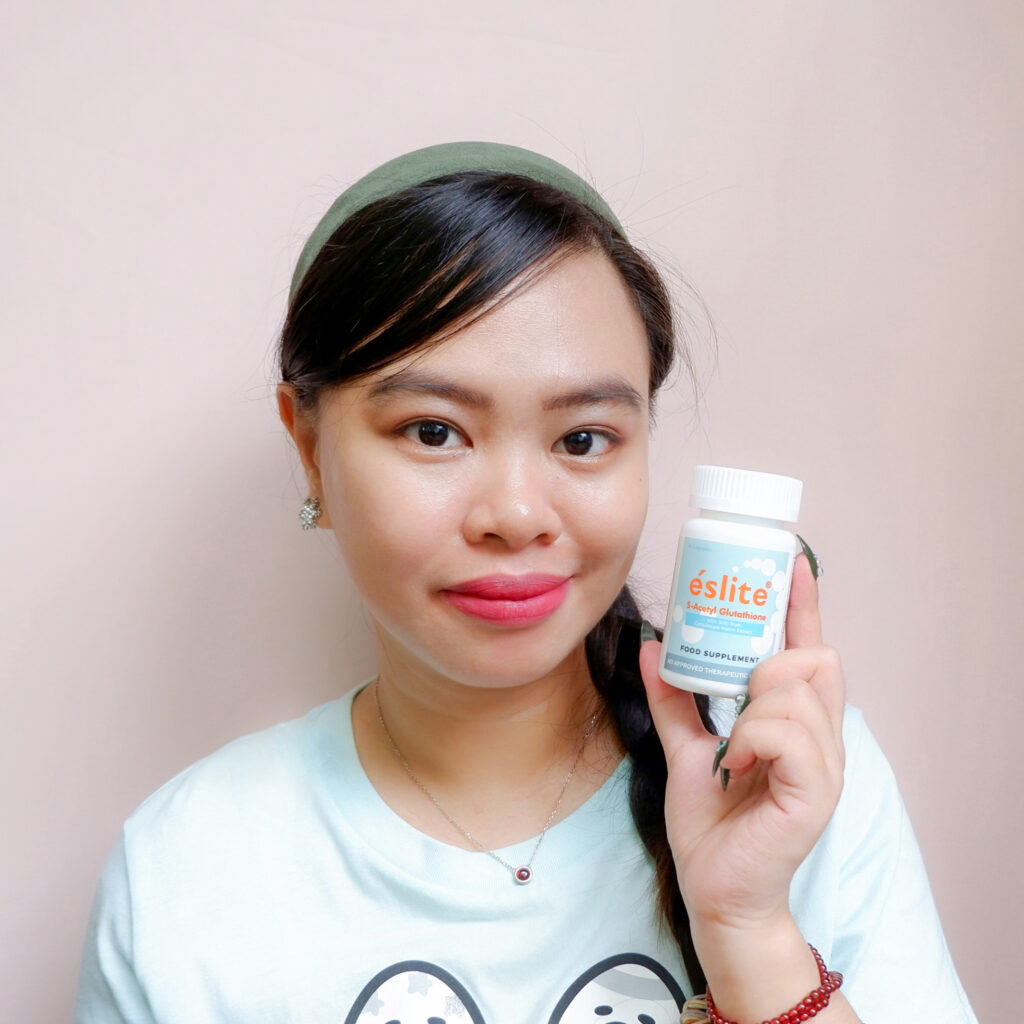 And that's it for now. If you want to try Eslite, you can search for it in Shopee and Lazada.
'til next time!!!
XoXo,
Paula 😉