Hey guys,
Happy Weekend!!
We all know about double cleansing, but have you heard of deep cleansing?
If no, worry not! Because I have here some products from the Korean brand Klavuu that can help you start your deep cleansing journey.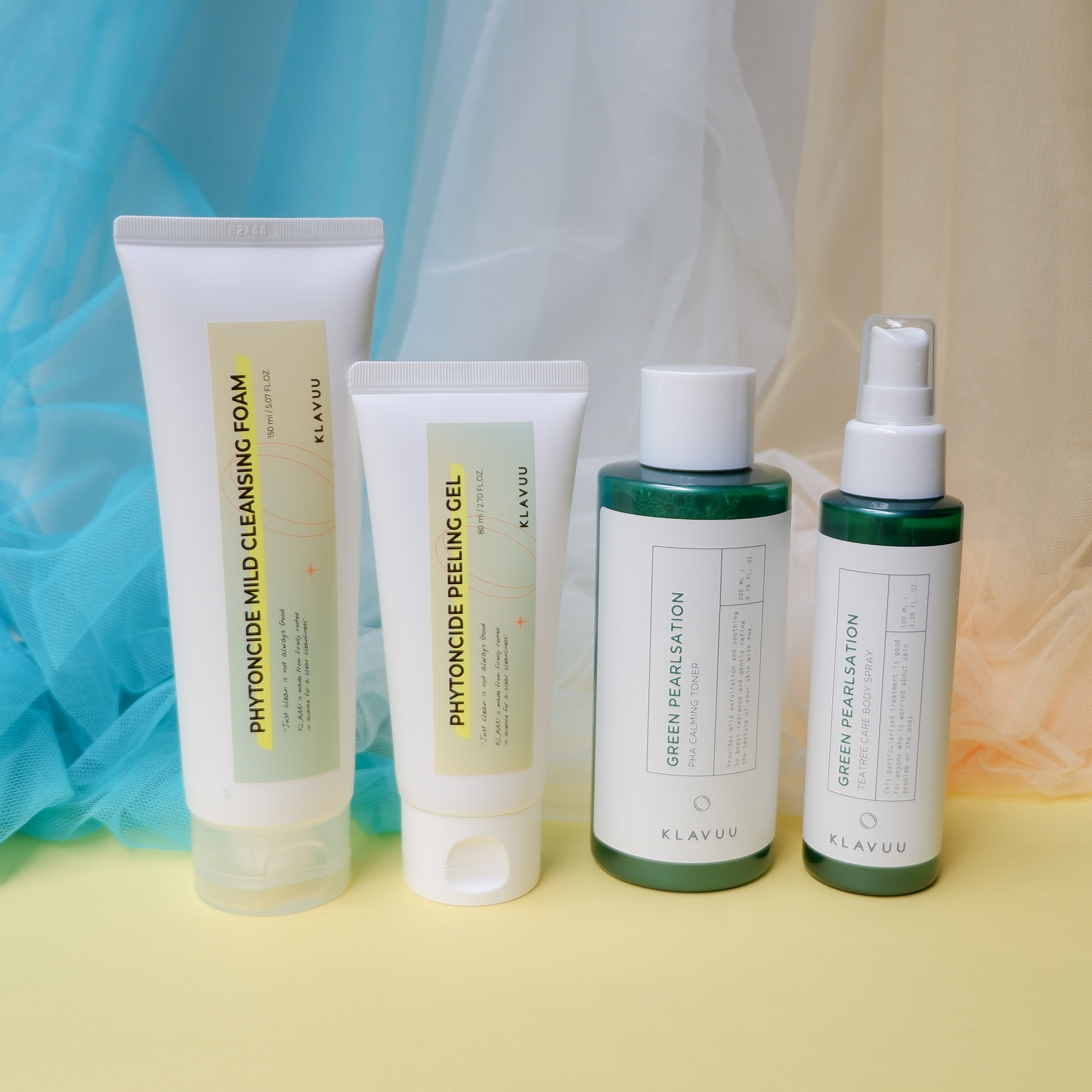 Step 1 Cleanse with Phytoncide Mild Cleansing Foam – This mildly acidic cleanser contains cypress water, which contains amino acid bubbles that moisturize and soothe the skin. Naturally derived amino acid surfactants similar to natural moisturizing factors create denser and softer foam than chemical surfactants to enhance cleaning power and retain moisture.
I love how my skin feels moisturized and not tight after I use this.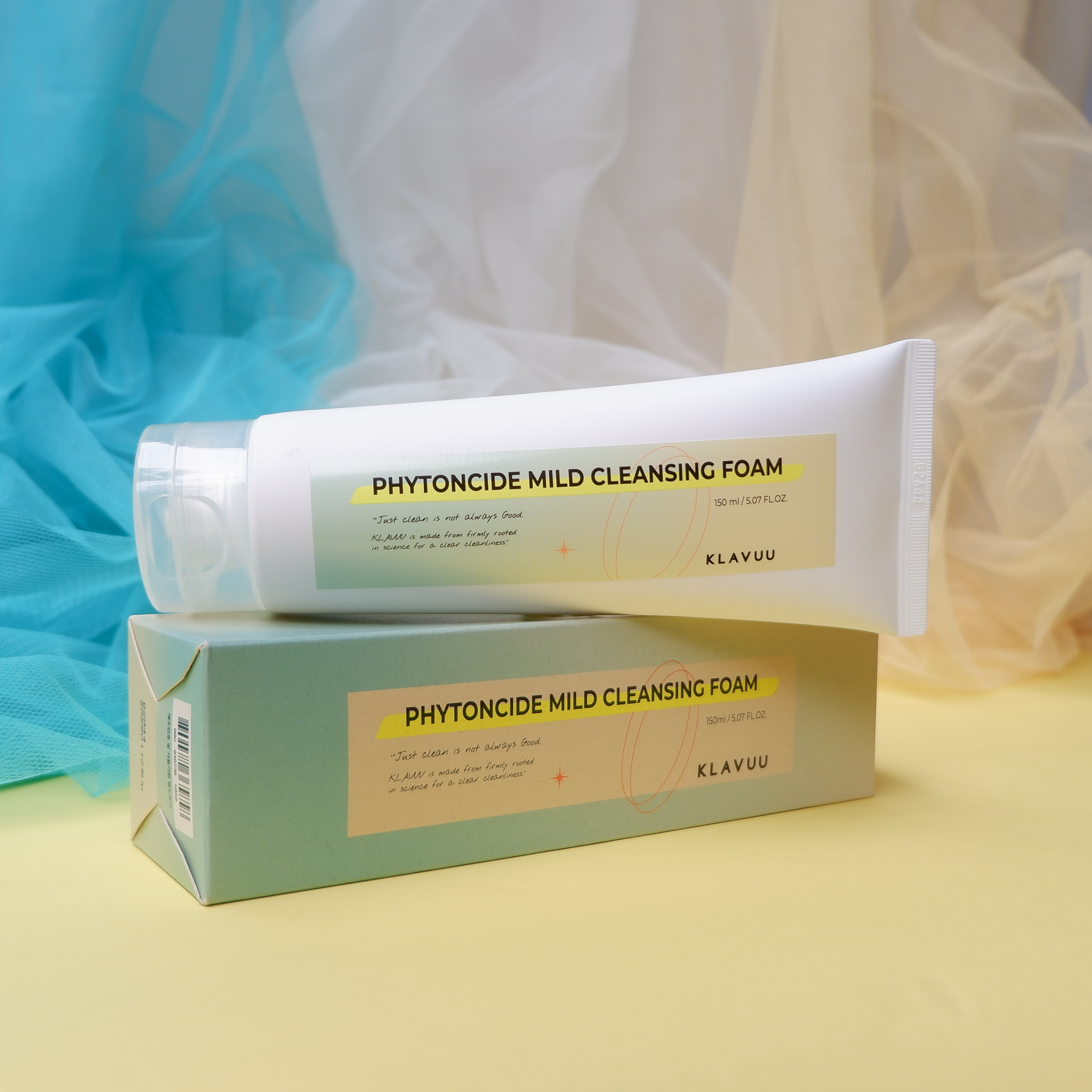 Step 2 Exfoliate with Phytoncide Peeling Gel – Chemical + physical dual peeling system effectively exfoliates dead skin cells and has cypress water to soothe the skin.This offers safe peeling without irritation.
After I cleanse and dry my face, I take an appropriate amount of the product and massage on my face with a rolling motion.When the dead skin cells shows up, I wash it off with lukewarm water, it's so satisfying! (I add this to my night routine every other day.)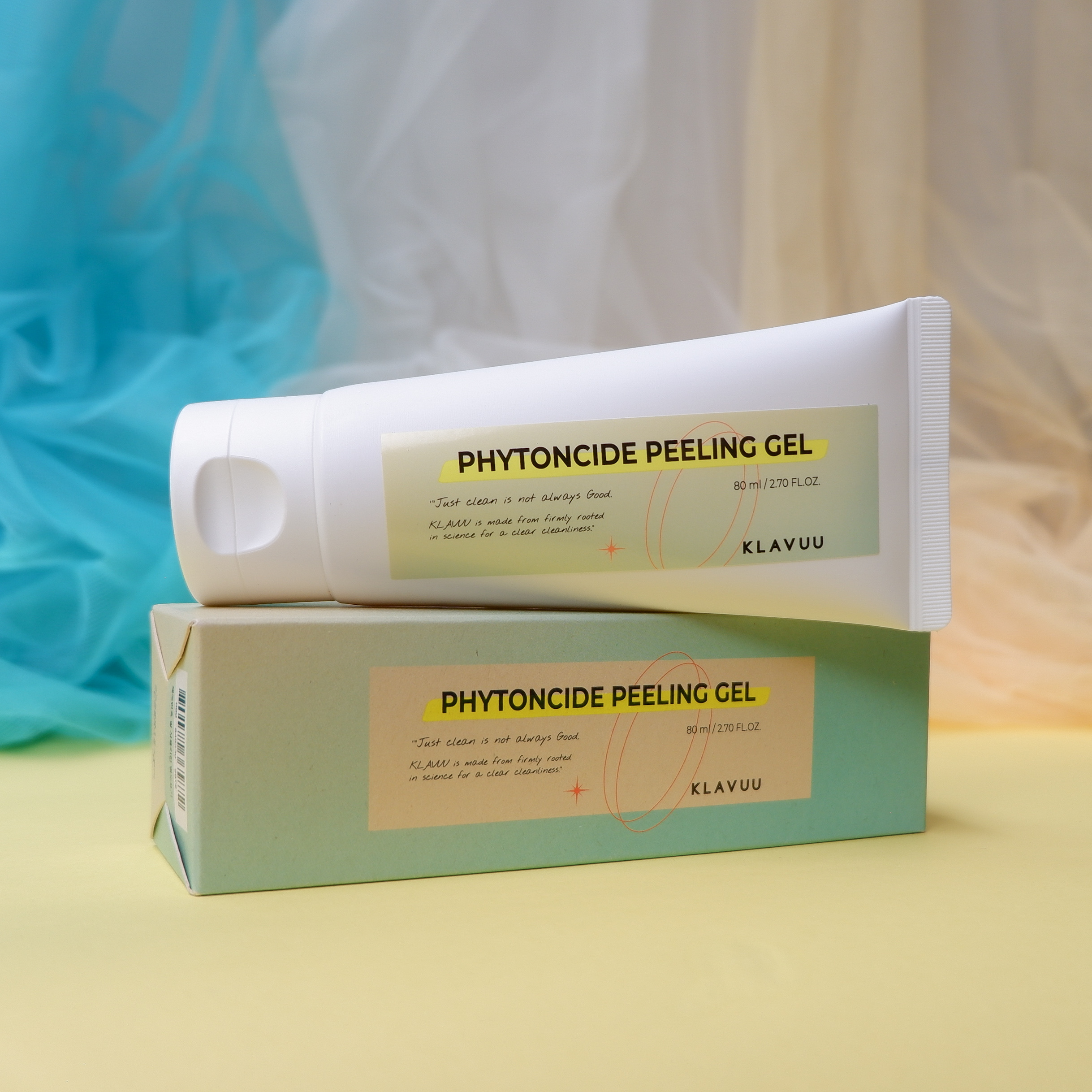 Step 3 Prep skin with Green Pearlsation PHA Calming Toner – This mild, skin-balancing toner contains rich PHA lets you remove dead skin cells gently. Also contains Tea Tree Extract, and Centella Asiatica that helps soothe irritated skin.
After cleansing, I use a cotton pad to wipe toner on my face, and pat the left over moisture gently until absorbed.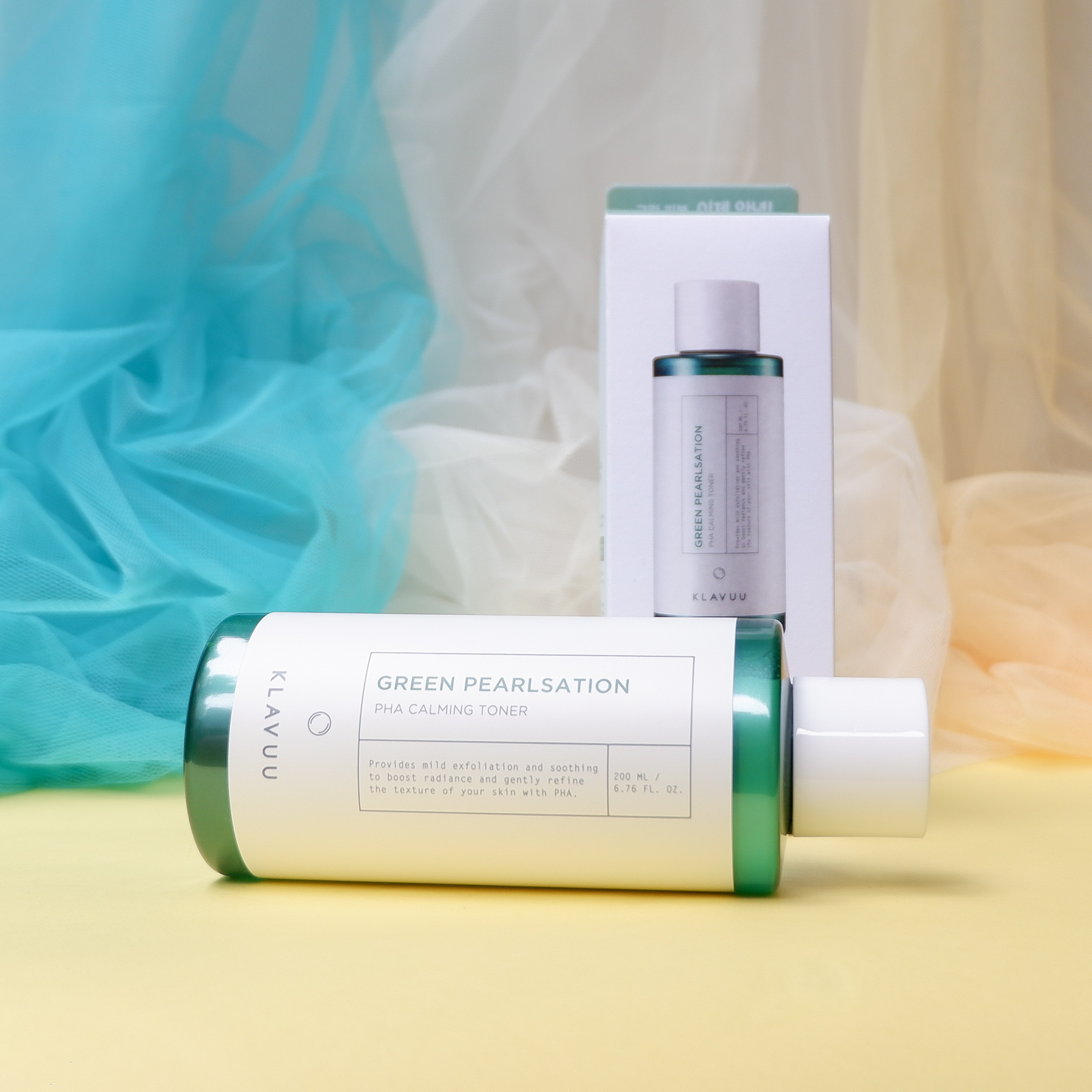 Bonus Step! Green Pearlsation Tea Tree Care Body Spray – Calm your body acne with this mist! It's formulated with salicylic acid and tea tree oil that helps calm breakouts on the chest and back. It's also formulated with pearl and algae extracts; this mist brightens skin and soothes irritation while instantly refreshing skin. You can spray it on breakouts on your body, (bye bye backne!) avoid the face. Leave product to dry or gently pat skin to absorb.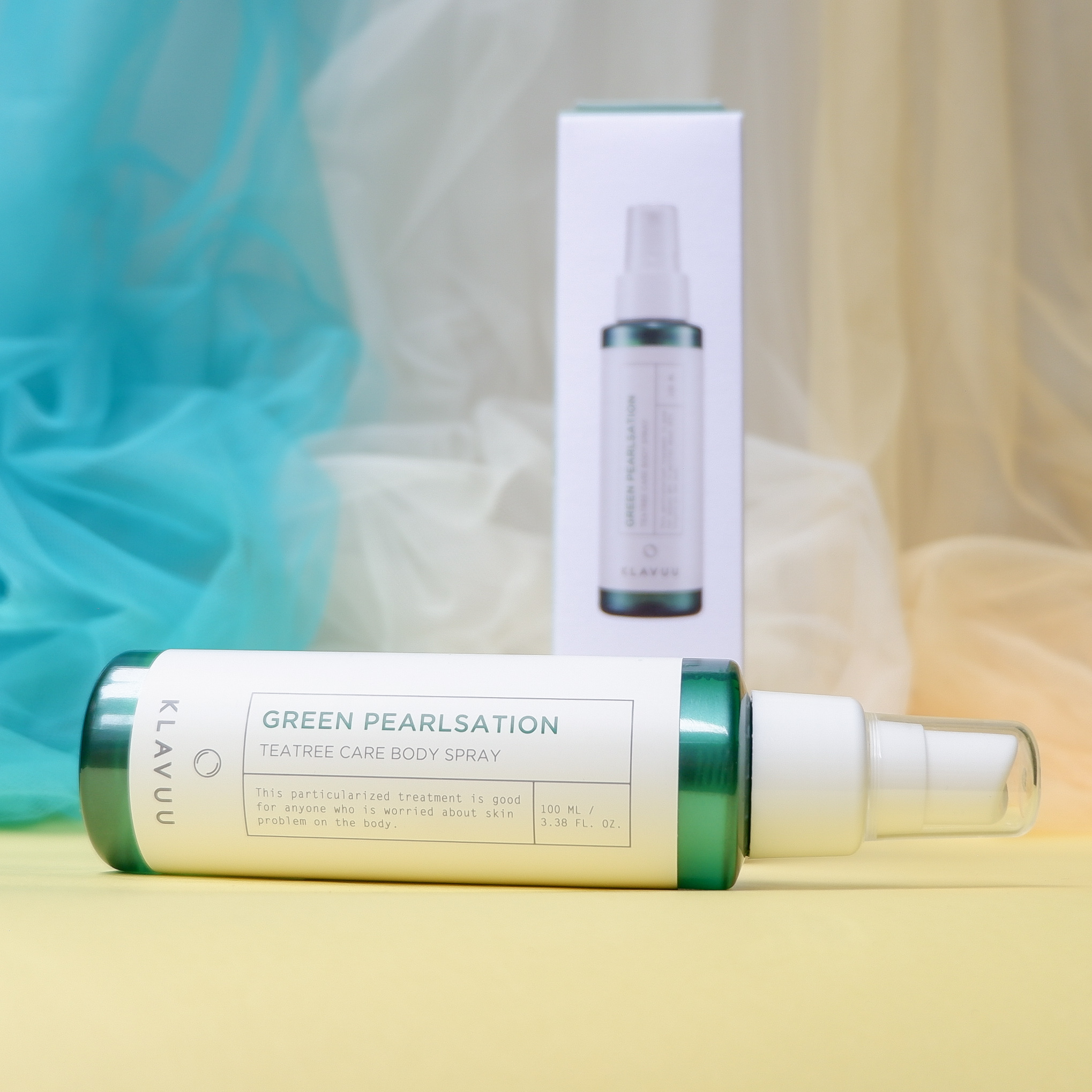 Here is a texture photo of the products.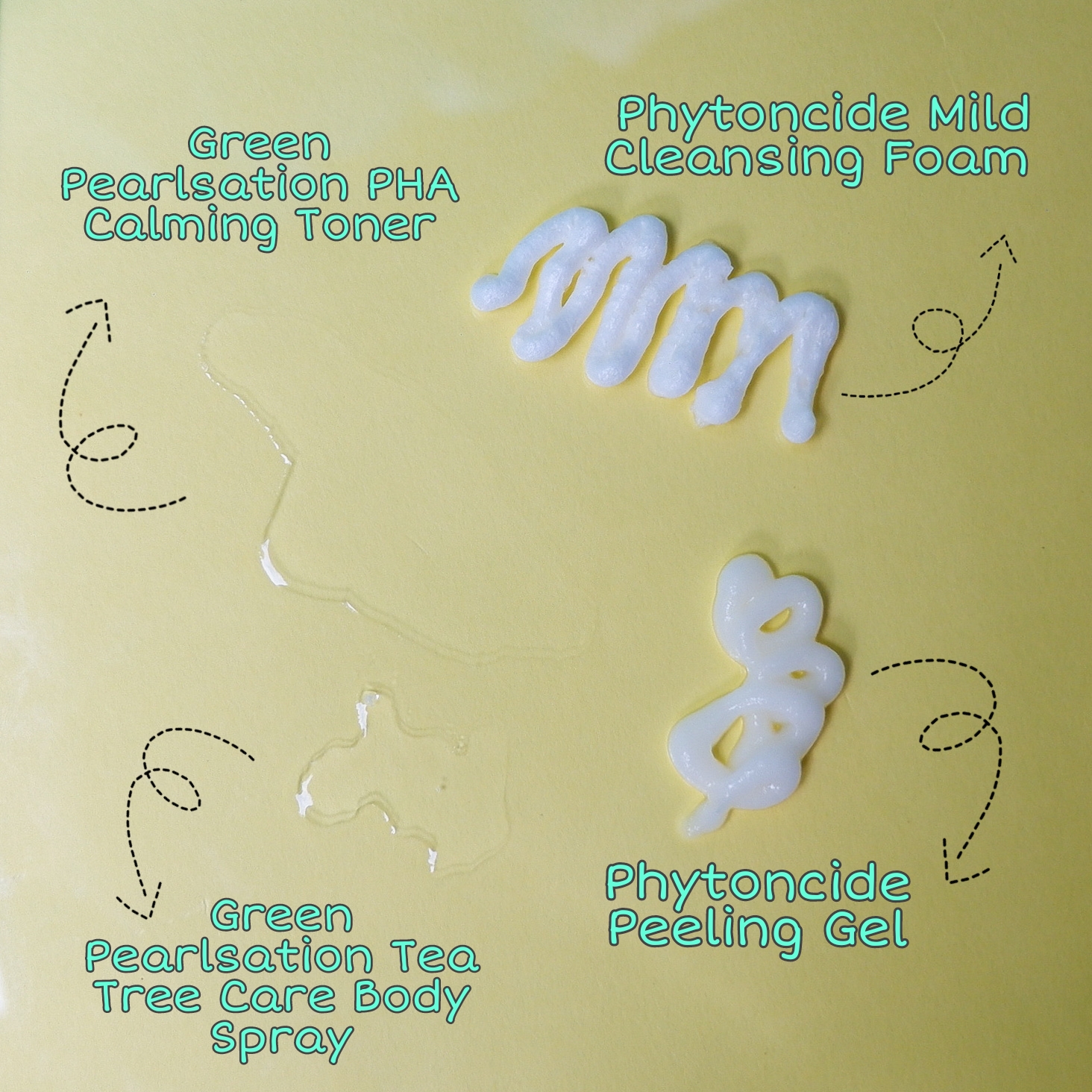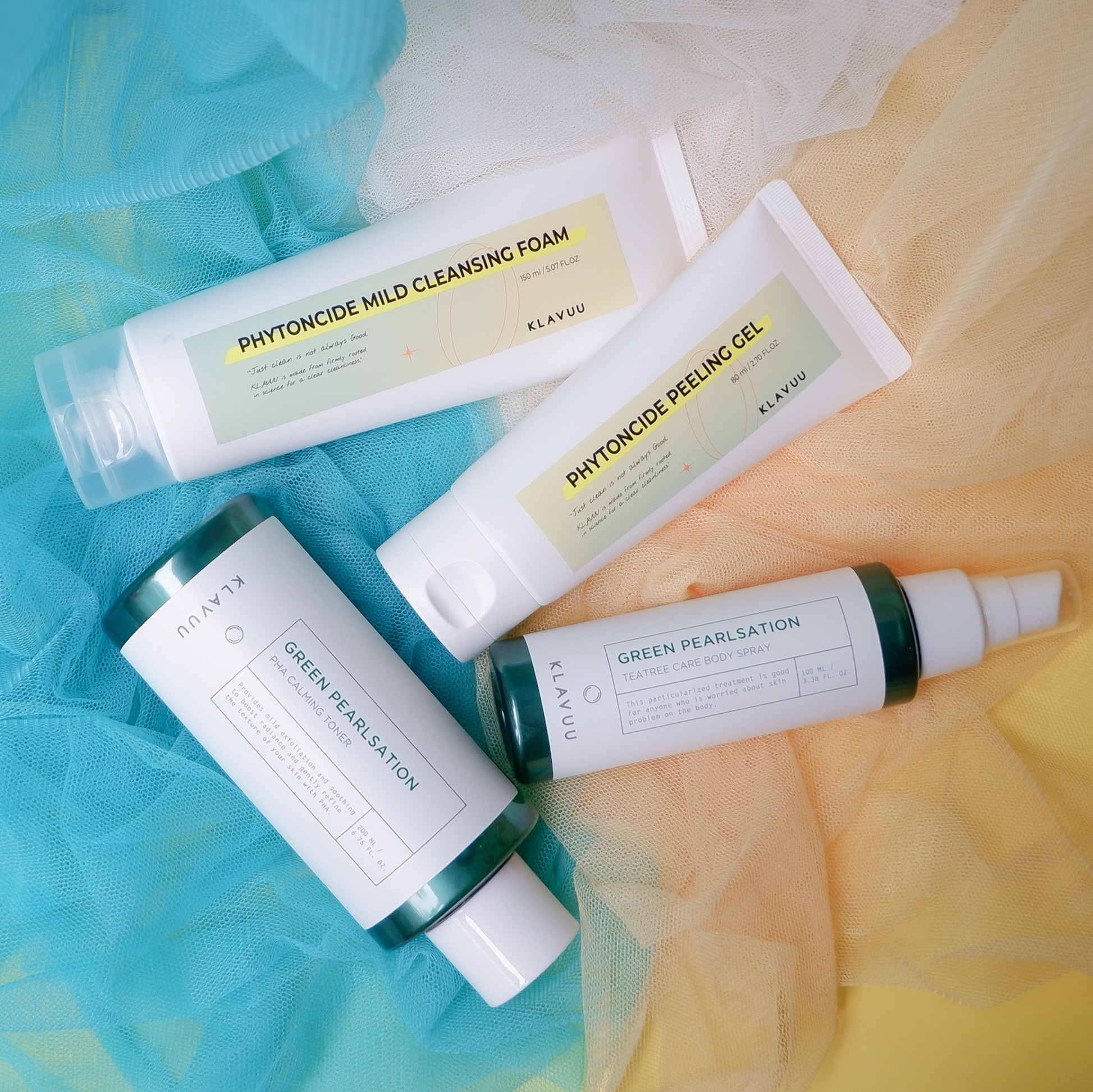 And that's it, you can go click this link if you want to checkout these awesome cleansing products from Klavuu ♥️
'til next time!
XoXo,
Paula 😉