Hey guys!
Beauty news incoming!
For his clients, Jof Fantone is more than just an expert on hair color and styling: eventually, he becomes a consultant, a confidant, a friend.  This is the impression one gets from the remarks given by clients and guests at the launch event of THE COLOR BAR, a full-service salon specializing in hair color, at their second branch that recently opened at Estancia Mall in Capitol Commons in Pasig City.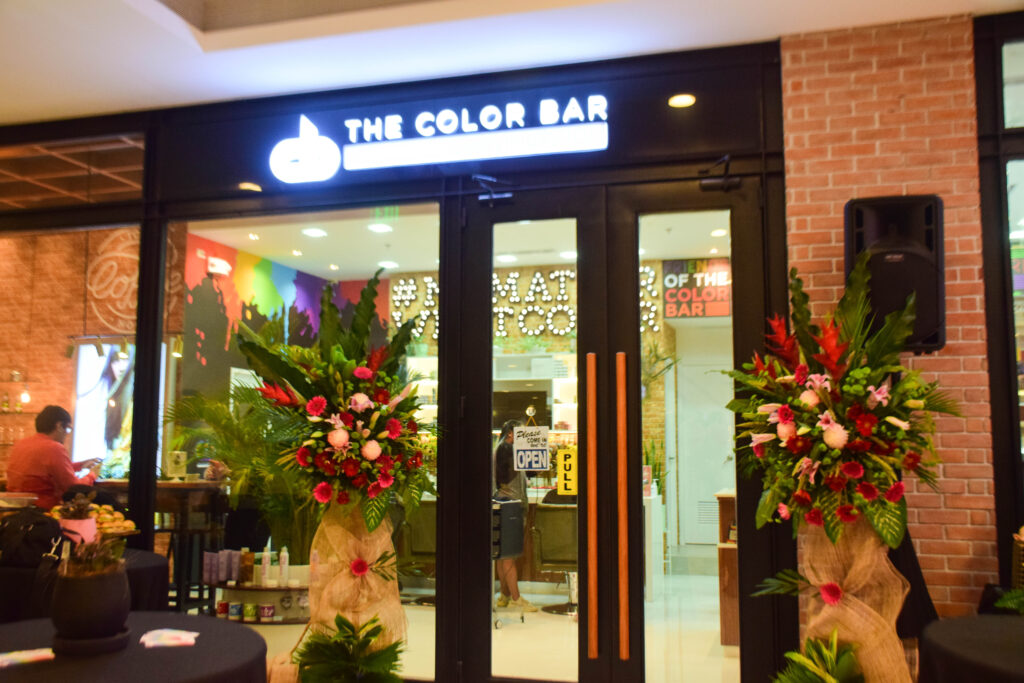 Of course, hair is a very personal, very intimate part of ourselves. We take it for granted because it's always so out there, every day. Only when we go through a traumatic hair day do we realize just how important our hair is to our lives.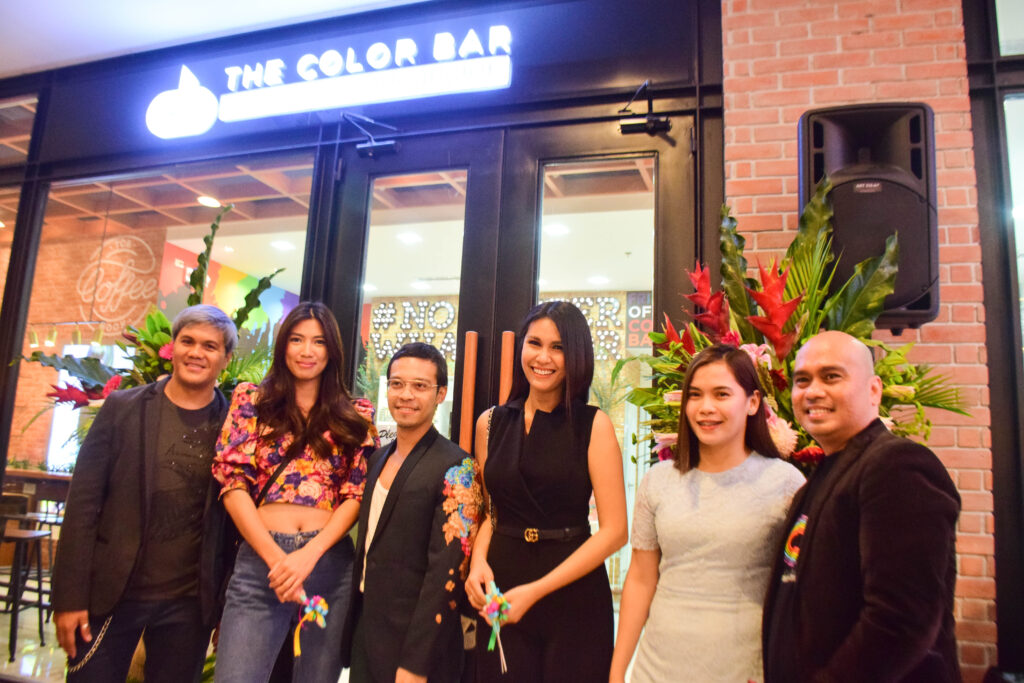 This was underscored by singer, actress, and host Garie Concepcion, who was mistress of ceremonies during the launch. She revealed that when she met Jof for the first time, she felt traumatized by a previous hair color experience with another salon.

"My hair was damaged in a previous hair color procedure. Actually, you could say my hair was dead. It was that bad," Garie said, the pain still audible in her voice as she relives the memory.

Jof had both bad news and good news for Garie when she came by THE COLOR BAR (this was still at the first salon in BGC; the Estancia branch is the second outlet) to try and see if there was still hope for her hair.   The bad news was, Garie's hair was too damaged to undergo any coloring.  The good news, however, was that through proper treatments and with time for healing and recovery, Garie could once again put color on her hair and her life.

Garie proudly told the gathering of well-wishers, special guests, and satisfied clients that thanks to Jof, her hair came alive again and is now healthy enough to get the colors she wants.  As her hair recovered, so did her spirit and her confidence.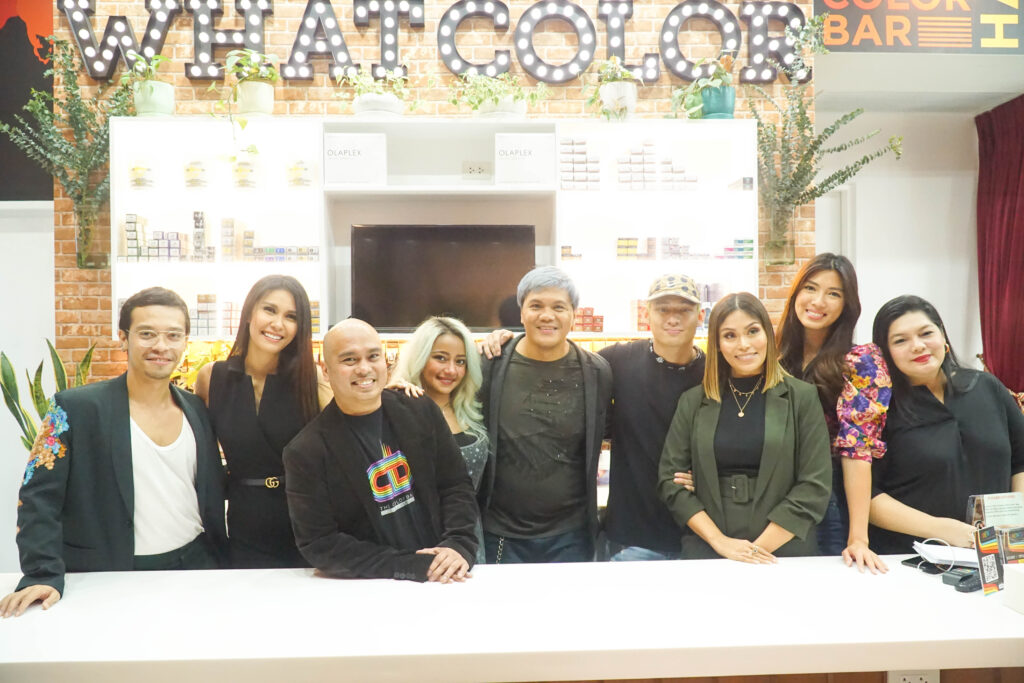 Other clients also gave similar glowing and happy testimonials about their hair styling and coloring experience at THE COLOR BAR.  Over a chic, gorgeous, floral spread of cold cuts, cheeses, fruits, and crisps, guests enjoyed the food and the company, while listening to the testimonials.  Jof also gave guests both a virtual (via video) and a real life tour of The Color Bar's new Estancia branch.

One very interesting highlight during the launch was a feature on The Friends of The Color Bar mobile app. This app serves an e-membership card and is downloadable over a smartphone or tablet (both iOS and Android) and provides exciting discounts, promos, rewards, and perks to registered users.

When you download The Friends of the Color Bar on your mobile device, you immediately get 500 points in their Rewards Program. The Friends of the Color Bar provides access to all promos and perks, and updates users on special events.  Clients can also book hair color treatments and other services through the app.
To get the app, you must first download the TADA wallet and membership card app. This, in turn, lets you access The Friends of the Color Bar app.

The Color Bar is a very social media savvy salon, and it's best if you also follow their Instagram account, @thecolorbarph by @stylingByJOF.  There you can watch and be awed by so many colorful possibilities that you've only dreamed of for your hair.
Whatever the reason, THE COLOR BAR  provides customers with whatever color or colors they wish.  This new and exciting, top tier hair salon is a full-service hair salon but its expertise truly shines in full spectrum when it comes to hair color. It's simply one of the top, if not the top hair color specialty salon in the industry today.


THE COLOR BAR has two main promises to its clientele:  1) To help them achieve their dream hair color and 2) To provide a place of comfort, acceptance, inclusivity and self-love solace, self-care, and serenity that is respectful of one's life choices.

"The promise, 'No Matter What Color'; is something we are confident about because it's how our brand is built. Jof is a U.S.-trained hair colorist and stylist, professionally certified by the Paul Mitchell School in San Diego, California, and his expertise is beyond doubt," said Darwin Cerrado, who co-owns the salon with Fantone.

 "It doesn't matter who you are or what your choices are. It doesn't matter if you want orange hair, or amethyst highlights, or a platinum blonde, 'do.  What matters is what makes you feel most centered and authentic, what makes you the real you. And we're here to help you achieve that," Darwin explained.

At THE COLOR BAR, a thorough assessment of the client's hair health is made–if the hair is still not ready for the rigors of hair styling and treatment, then Jof will recommend that the client postpone any coloring in the meantime.  Or he would suggest an alternative color treatment that the hair would be able to take.
And that's it!
The full spectrum of styling, colors, and wellness that THE COLOR BAR provides is best experienced rather than told.  Book an appointment now through The Friends of the Color Bar app.
'til next time!
XoXo
Paula 😘