Hey guys!
Last week, Julie's, the country's largest neighborhood bakeshop chain established in 1981 in Mandaue, Cebu, has released a splashy new video on their YouTube channel. Check out the Fresh Test with Kim Chiu! It's a catchy, short video that shows you how light and soft Julie's bread is. With freshness in every bite, you are sure to be satisfied with the bread at Julie's.
Kim, a Cebuana herself, has been a representative of the company since February 2023. Kim brings her signature brand of humor and cheekiness to the production, displaying her bubbly personality and enthusiasm for Julie's bread.
The video features a gameshow gimmick of a person hanging in midair searching for Julie's bread among the pan de bato. His pan hits a few pieces and they make a hard sound showing him they are too stale to be Julie's pandesal. Then he hits a piece that bounces and he knows right away, that's Julie's! This playful short reminds customers that Julie's bread is soft and fluffy every time. That's how they know it's the right bread to buy.
Marc San Juan, Julie's Marketing Director said "At Julie's, we have always made sure to make customers satisfied and one of the things they look for is the freshness of breads they buy. Every day, our Julie's bakers rise early to craft these delectable treats from scratch, ensuring that they reach customers' hands at the peak of freshness. Anyone who shows up at Julie's is treated to fluffy, freshly baked bread every time."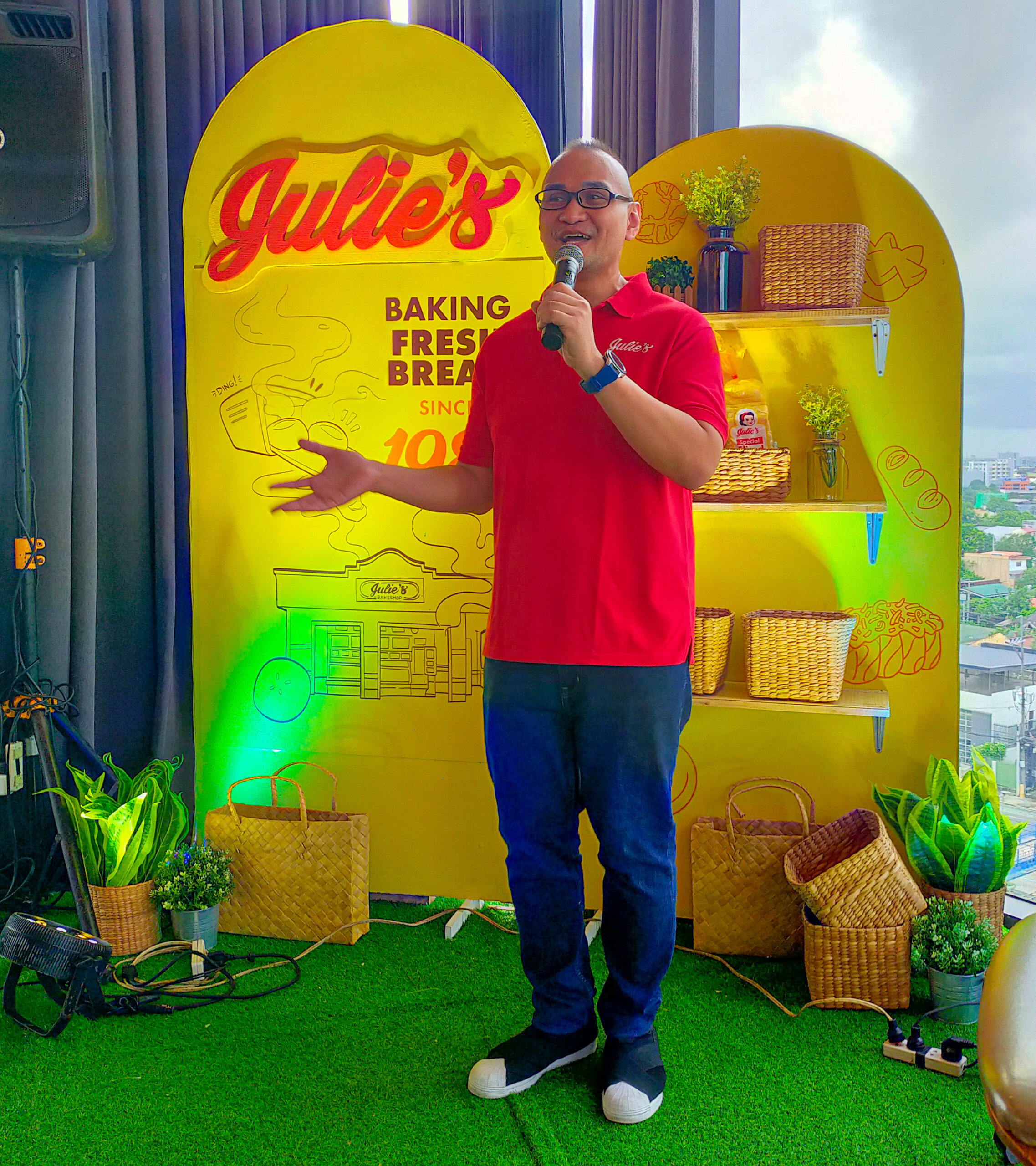 Julie's takes pride in keeping its loyal customers satisfied by consistently delivering top-notch quality in every bite. At the same time, Julie's is eager to introduce its delicious offerings to new customers, aiming to share its commitment to excellence with a broader audience, highlighting Julie's dedication to both its traditional patrons and those who are yet to experience its delightful treats.
With forty years of industry experience, Julie's has a clear understanding of the critical importance of sustaining long-term success by continually providing fresh and delicious breads to its consumers. And just because it's serious about quality doesn't mean it can't have a sense of humor about its products.
From the crackling crust of a pandesal to the fluffy goodness of an ensaymada, Julie's Bakeshop prides itself on using the finest ingredients and traditional recipes to create a range of baked goods that cater to all tastes.
Julie's is the country's largest neighborhood bakeshop chain. It was the brainchild of then canteen operator Julie Gandionco because of her need to provide bread for her business. It has since expanded into an empire bringing bread to every corner of the Philippines.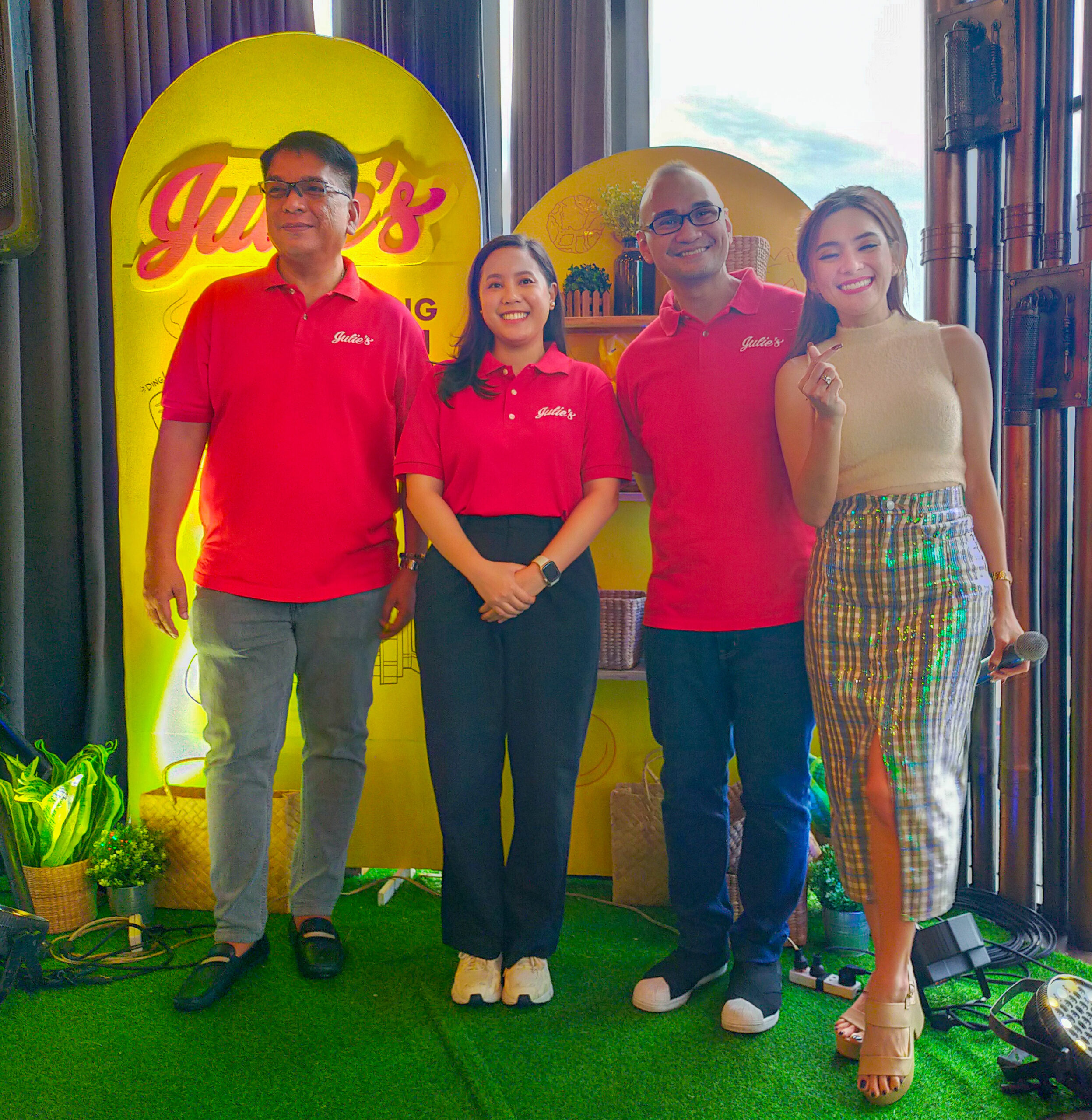 "With "The Fresh Test" our team is spreading the word about Julie's quality." San Juan said. "We are reaching out to new customers to expand Julie's reach.
With its diverse range of fresh and flavorful treats, Julie's has earned its place as a cherished brand for anyone seeking a taste of affordable and delicious breads. So, the next time you're in search of a delightful snack to complete your merienda or almusal, always remember that: "Basta Julie's, Fresh Yan!"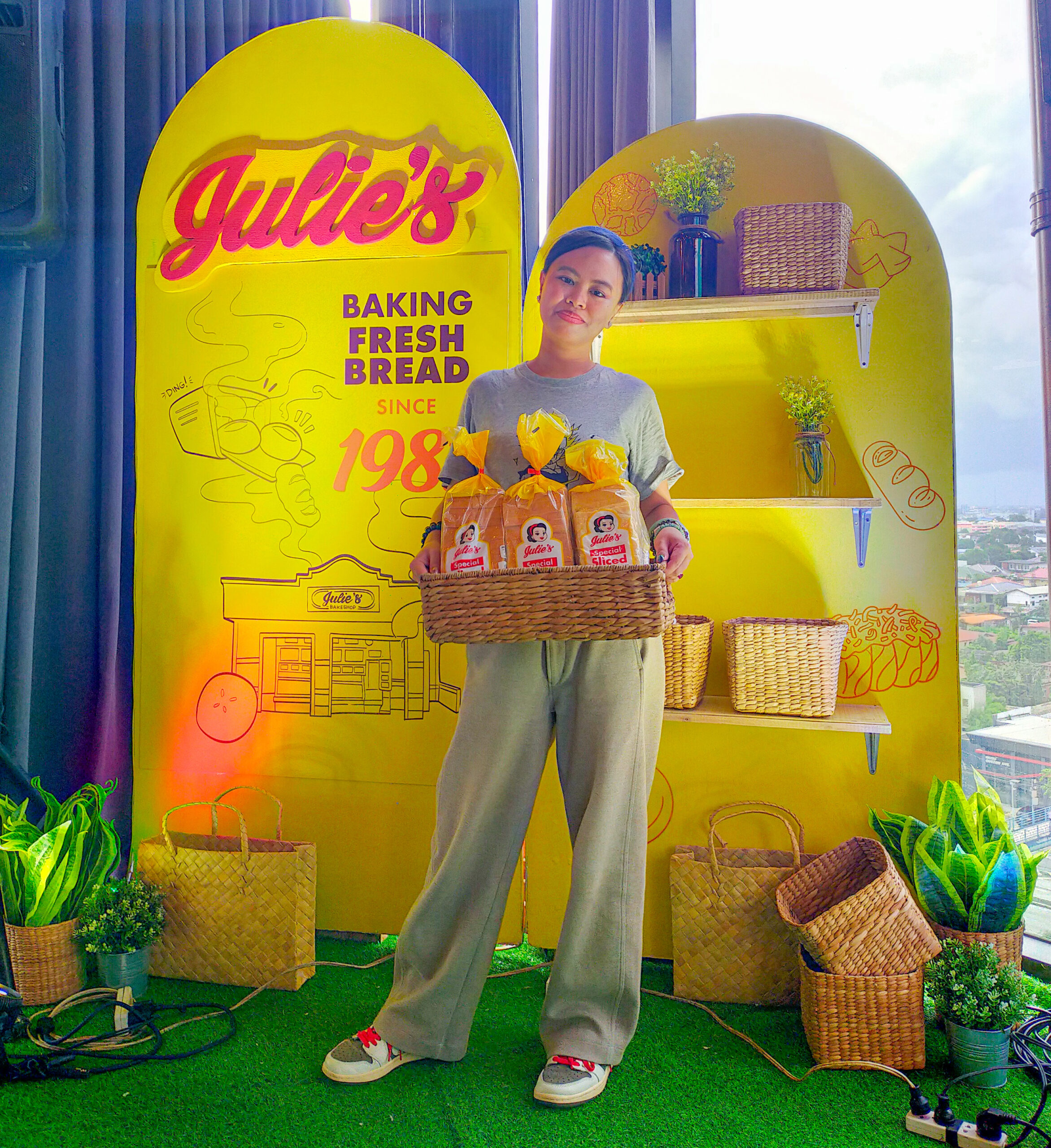 And that's it for this update.
To find out more about Julie's please visit www.juliesbakeshop.com.ph, and be a part of the community by liking their page at www.facebook.com/JuliesBakeshop.
'til next time!
XoXo,
Paula 😉